játékra fel!
városfelfedező túrák
Indulj egy vezető-nélküli sétára és oldd meg a rejtvényekkel teli pályát
Kövess misztikus utakat és válaszold meg a helyspecifikus kérdéseket
A kincskereső kalandokhoz hasonló élmény során rejtett tereket, elbűvölő sikátorokat, érdekes szobrokat, meghitt kávézókat és kültéri művészi alkotásokat találhatsz. Az utad során történeteket és városi legendákat találsz majd. Tarts szünetet amikor csak szeretnél, vagy az általunk beiktatott szünetekkor (barátságos kávézók közelében).
Indulj egy vezető-nélküli sétára és oldd meg a rejtvényekkel teli pályát!
Follow mysterious directions and answer location-based questions
During this treasure hunt-style experience, you'll find hidden squares, charming alleys, curious statues, cosy cafes and outdoor art. You'll unlock stories and city secrets along your route. Take a break at any point, or during our built-in breaks at or near local cafes.
Oldj meg rejtvényeket & fedezz fel történeteket
Teszteld a detektív képességeidet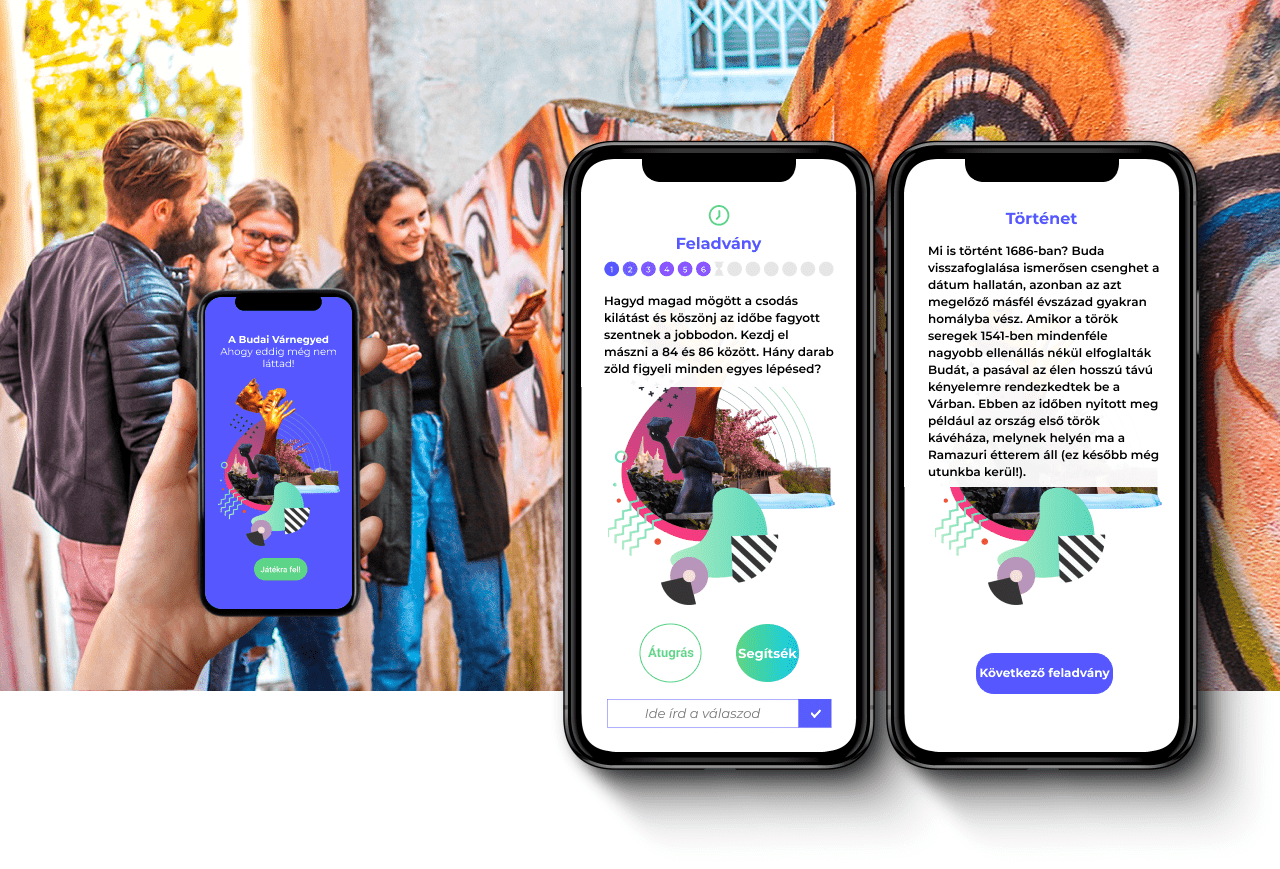 Ismerd meg a játékkészítőket Magyarországon
Eredj a nyomukba egy játékon keresztül
Halihó, Gergő vagyok, a játékos tanulás hírvivője. Szeretek új perspektívákat adni, és AHA-élményeket szerezni a játékosaimnak. Éltem Belgiumban és Írországban is. Dan Brown könyvei rengeteg inspirációt adnak a történeteimhez és a rejtvényeimhez.
Sziasztok, itt Anna. Igazi játékos elme vagyok, amely leginkább rejtélyeket szeret megoldani, és titkokat felfedezni ott, ahol mások semmi rendkívülit nem látnak. Gellért-hegyi útvonalamon keresztül nem kevés megfejtenivalóval fűszerezve ismerhetitek meg a hely titokzatos történetét.
Üdvözlet! Daniel vagyok, egy szobor rajongó aki beleszeretett Budapest minden kis szeg-zugába. Úgy döntöttem, hogy megalkotom ezt a játékot, hogy bemutassam néhány kedvencemet közülük. Bónuszként még a belvárost is felfedezheted az út során.
Hello! Mindketten rajongunk Budapestért, itt születtünk és nevelkedtünk! Szeretjük a játékokat, kitalálósakat és fejtörők minden fajtáját, legyen szó egy rejtélyes hirdetésről a metróban vagy a Sherlock legújabb részéről.
Vásárlást követően azonnal is játszható
Még letöltened sem kell hozzá semmit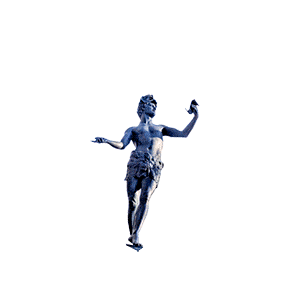 1.

Foglalj

Válaszd ki az egyik játékot és add a kosárhoz. Vásárlást követően e-mailben fogsz kapni egy linket a játékodhoz.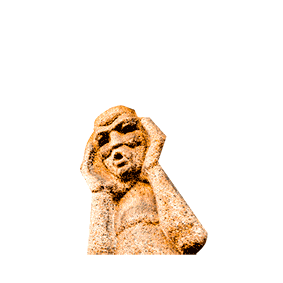 2.

Készülj fel

Az e-mailben emlékeztetőül szerepel a kezdő pont és a elérhető időintervallum is. A "Játékra fel" gomb megnyomását követően a játék mágikus módon a telefonod böngészőjében fog megnyílni!
3.

Derítsd fel & fedezd fel

Ideje rejtvényt fejteni! Játssz a várossal, figyeld meg a részleteit és szórakozzatok együtt. Éld meg a pillanatot.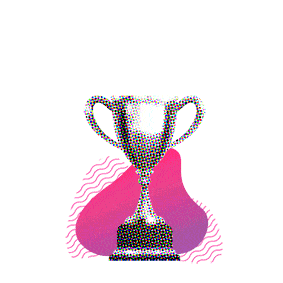 4.

Ünnepelj!

Játssz a leggyorsabb idő eléréséért, hogy szerepelj a ranglistán. Vagy csak játssz az élvezetért nyomás nélkül. Mindenképpen nyersz.
A játékainkat imádják
Az átlagos értékelés 4.5 az 5-ből