discover Europe's cities
like a local
Read about what you'll discover when playing with us. From the best things to do, foodie hotspots, wicked street art, quirky museums and more.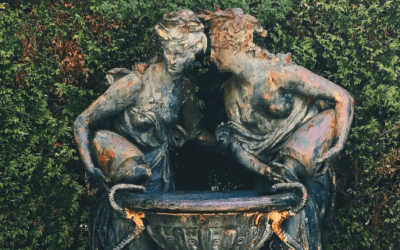 There are so many wonderful green spaces in our favourite cities - away from urban landscapes or hidden right in the middle of them! We invite you to take a break from the concrete jungle and jump into 7 of the most beautiful parks and gardens around Europe. Each one...
read more
Book your city discovery game
Our blog posts are filled with local secrets and insider tips, so are our city discovery games!
Follow a trail of riddles, wander through hidden streets and unlock local recommendations.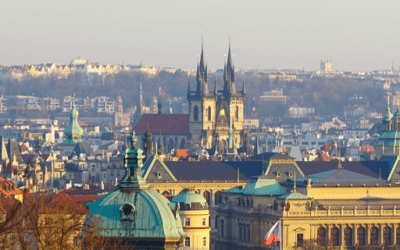 Our travelling content creator Filipa reports on her off-the-beaten-path discoveries in Prague.Let's talk about one of my favourite stops on my travels with Secret City Trails: I'm grateful I met some amazing people in the hostel I stayed in Prague and they turned out...
read more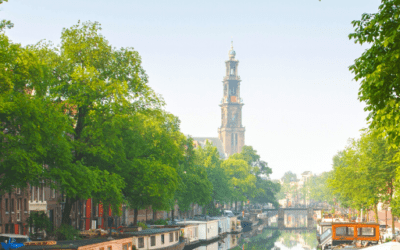 Amsterdam in the most populous city in the Netherlands. Commonly referred to as "Venice of the North", due to the city's complex canal system, Amsterdam has grown to be much more than that. Today it's atmosphere is recognized all over the world for its architectural...
read more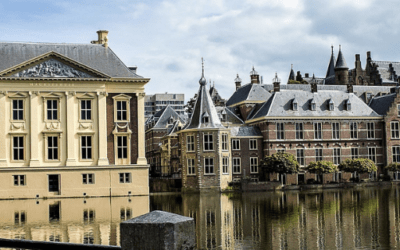 Gamified city discovery with our travelling content creator Filipa continues in The Hague, marking the final stop in the Netherlands.The Hague (or Den Haag, in Dutch) is a metropolitan city by the sea, which makes it a very special city in Holland. It is a home to the...
read more

Our travelling content creator Filipa gets to Rotterdam for more city discovery adventures and shares her top recommendations. Make sure to get her tips for Amsterdam and Haarlem on our blog too! "It takes more than 100 years to rebuild a city that has been...
read more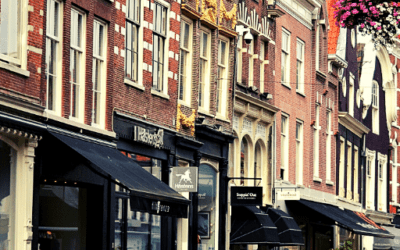 If you find Amsterdam a little too crowded, why not take a 15-minute train ride to charming Haarlem? Haarlem was the second city I visited on my trip as a travel content creator with Secret City Trails and I found it to be a true hidden gem! I did a day trip...
read more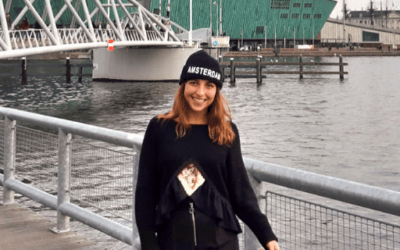 Our first Secret City Trails travelling content creator, Filipa, kicked off her playful journey in Amsterdam. She shares her favourite hidden gems she discovered by playing our city discovery games off the beaten path. You may remember I was particularly looking...
read more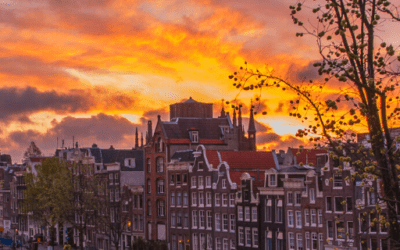 Wrap yourself in your favourite scarves and let's go for a walk! The air is refreshingly crisp, the leaves become vividly colourful, and cities transform as the seasons change. Here are six of our favourite urban walks to take this autumn.Start this relaxing stroll in...
read more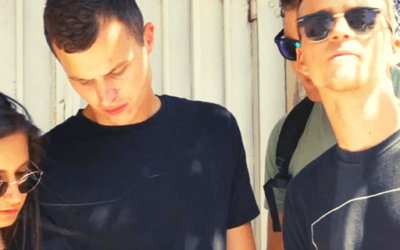 Don't Take Just Our Word For It! See what the players say about our city discovery gamesJust one thing before we dive into the reviews... It means the world to us that you love our games too! We passionately believe the experience of exploring a city through playing a...
read more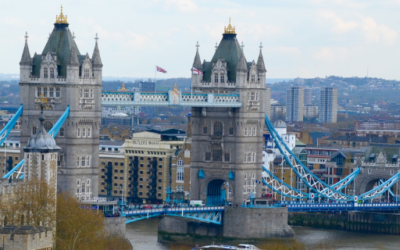 Is London one of the top destinations on your must-visit shortlist? Or maybe you're a curious local that's always on the lookout for the next best hangout spot? Here are 7 adventurous ideas for a day in London to soak up all those vibes that make this city the urban...
read more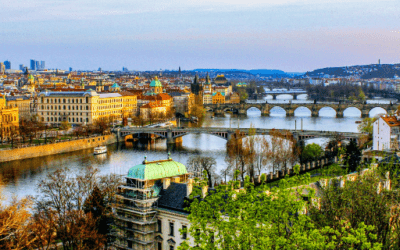 Castles, bridges, churches and all kinds of colorful architecture, glorious parks, the most amazing river views and the best traditional food: that is what you can expect from your Prague visit! This city's engaging history is begging to be discovered and it's...
read more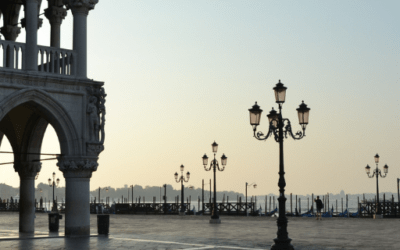 An ancient city with a mysterious history, Venice is packed with secrets waiting to be uncovered. Here are 7 hidden gems that you can only find off the beaten path, and for more try one of our Venice discovery games! Venice is well known for its art and culture, but...
read more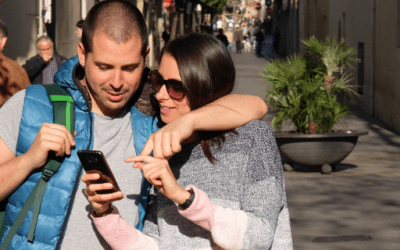 Meeting up with someone new and fancy doing something more original than a bar date? Or want to spoil your partner with a day made up of many mini dates? Whatever the occasion, Amsterdam is a great place for an alternative date adventure. We've listed our favourite...
read more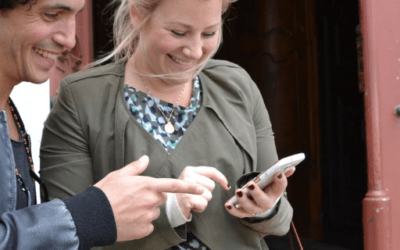 From Lisbon with Love... Spring has sprung and love is in the air! Whether you're planning a romantic city trip to Lisbon or you live here and are looking for original date ideas in the city, we have 7 tips! Along the way, you might not only fall in love with each...
read more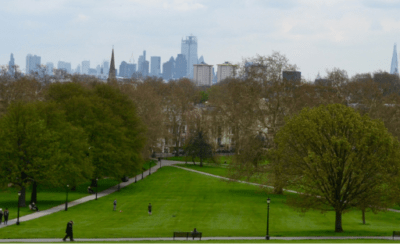 London is a sprawling metropolis with lots of green spaces, but there's more than just Hyde Park! So here it goes, The 5 Best Parks & Green Spaces in London. Each one of these parks make for the perfect spot for an al fresco lunch or for a stroll to recharge your...
read more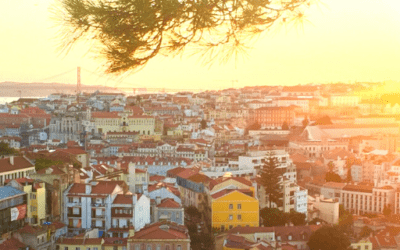 Miradouro is the Portuguese word for viewing point - and one of the most amazing things about Lisbon is that there are tons of them! Viewing points are also meeting points for locals, expats and travellers alike. All of them offer a great view, obviously, some are...
read more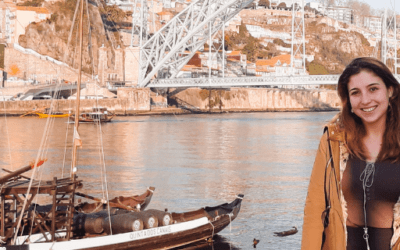 Meet Filipa, our first travelling content creator who'll visit 13 cities this autumn to explore them off the beaten path by playing Secret City Trails discovery games. In the early summer months, we dreamed - and then announced - an amazing opportunity for one...
read more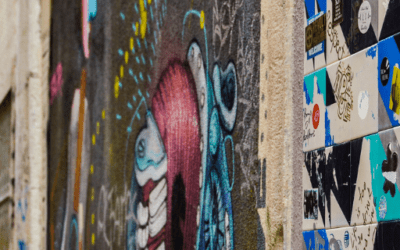 Lisbon is not called an outdoor art gallery for no reason. Besides diverse and historical architecture, you can find a countless amount of extraordinary street art. Here's our selection of 10 beautiful pieces around the city. You can discover more by playing one of...
read more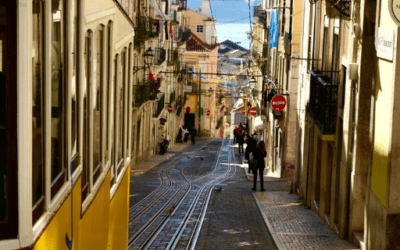 Don't hesitate to go off the beaten track in Lisbon. This city has a lot of secrets and unknown stories hidden around nearly every corner. Here are 11 secret spots that we want to share with you. For more, have a go at one of our Lisbon discovery games. Miradouro...
read more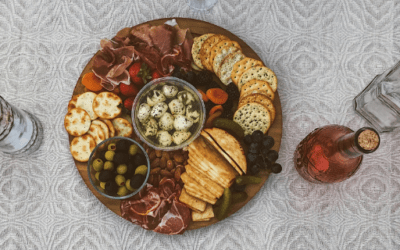 Paella. Jamon Iberico. Tortilla Española. Calamari. We love the food in Spain! Here's our selection of 7 foodie secrets that can be found across Barcelona. Go try out their delicious dishes!  We love this taberna! Llamber is a gastronomic spot that mixes traditional...
read more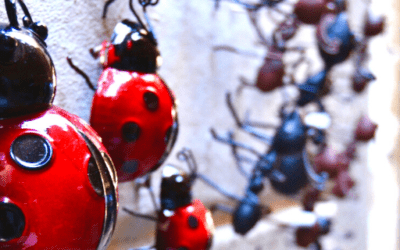 Barcelona is in the top 10 street art destinations worldwide. While there are hundreds of pieces to discover and admire, we have put together a list that consists of 6 of our favourite street artists and street art pieces that you can find in Barcelona. For more, play...
read more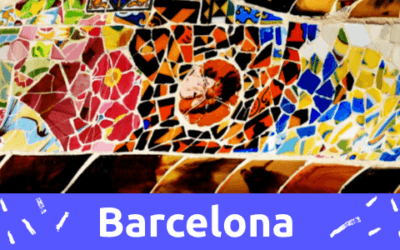 Barcelona is a city with something for everyone, but did you know there's more to Barceloneta than beaches, more to the old part of town than La Rambla and more to Gaudi than Parque Guell? Each neighbourhood has something new to explore. Check out 10 of our favourite...
read more
Porto is a picturesque city in Northern Portugal. Here you'll find our recommendations on what to do and where to eat in Porto. Want to discover these place and many more? Choose your Porto discovery game! Rota do Chá is a magical spot to eat brunch (one of our...
read more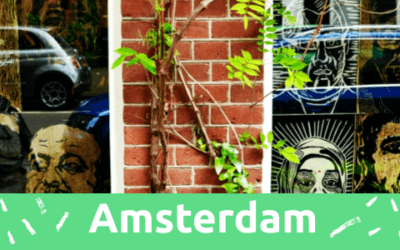 Of course, there's the Rijksmuseum, Van Gogh and Stedelijk Museum surround Museumsquare and there's hundreds of galleries, small and big, around the city. But art, doesn't stay indoors in Amsterdam. Here's 6 pieces of street art that we recommend for...
read more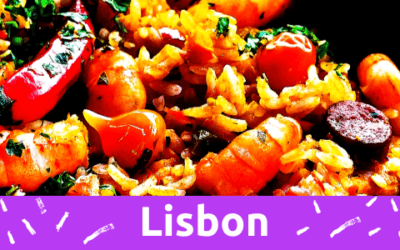 Have you ever wondered where to find the most authentic and tasty food or the most delicious and refreshing drinks in Lisbon? Here's a list of 10 must-visit hidden restaurants, cafés and bars in the sunniest capital of Europe.  In May 2015 Madame Petisca came to...
read more
Amsterdam is a wicked and wonderful city filled with many hidden gems! Below you can find 10 of our favourite ones from cool independent shops with local creations, curious galleries, literally hidden statues and theatres. Of course, to discover more, play any of our...
read more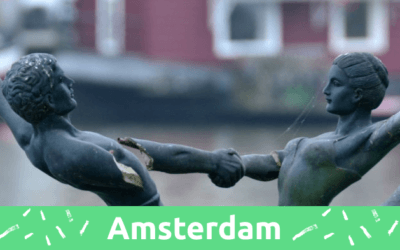 Looking for a fresh itinerary for your next trip to Amsterdam? Here's 8 adventures for you to have in the city of canals, stroopwafels and craft beer. Head to the lively De Pijp district and discover local secrets in the city's lovingly titled 'Latin Quarter'. Sample...
read more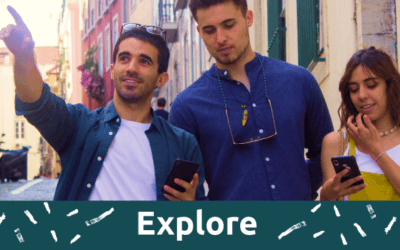 A treasure hunt in a city. A gamified walking tour. An outdoor escape room of sort. There are many ways you can try to describe what city discovery games by Secret City Trails are all about. Even though the idea is quite simple, it's a rich and engaging experience. I...
read more

A Baltic metropolis boasting a wonderful blend of old and new, with Nordic, German and Soviet influence evident on every street, Riga is a haven for hidden gem seekers. Who better to help you find them than a living, breathing local? Introducing our awesome game...
read more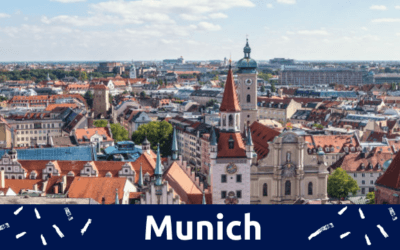 Known for its beer and its bratwursts, Munich is a beautiful and vibrant city located conveniently in Central Europe. With plenty to discover off the beaten track, local tips are priceless. Don't worry if you don't know anyone in Munich, we've got you covered....
read more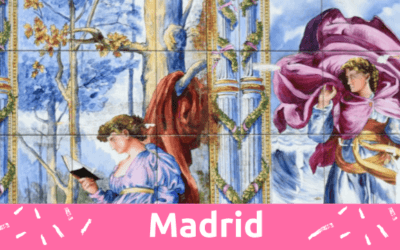 A local's recommendations are priceless when it comes to exploring a new city. Don't worry if you don't know anyone in Madrid, we've got you covered. Introducing our wonderful game builder... Melissa has only lived in Madrid for a few years, so how does she know all...
read more