unforgettable and surprising
gift ideas
We've got you covered – with discovery walks, gift cards and bundles
Why a City Discovery Walk Is a Perfect Gift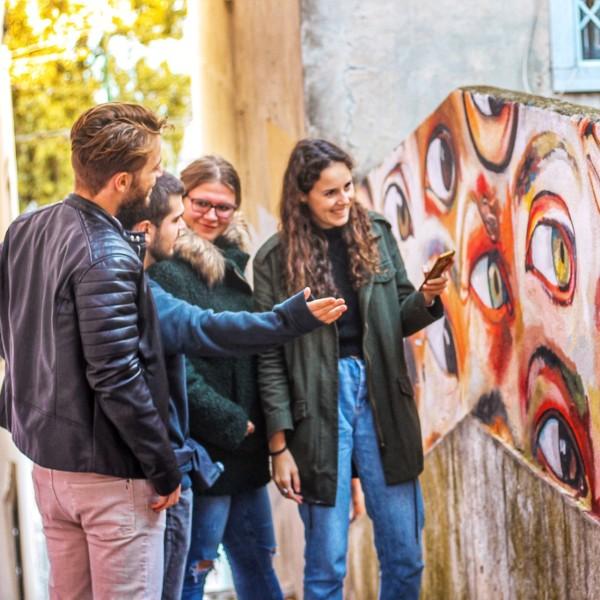 Give Memories, Not Things
What's better than a gift of an unforgettable experience? Especially when it involves solving riddles and treasure hunting on hidden trails in beautiful cities?
The lucky recipient of the gift card can play in their own city or on their next trip. Modern architecture in Amsterdam, best local foodie spots in Lisbon, secret stories of London neighbourhoods, there's so much wonder to choose from.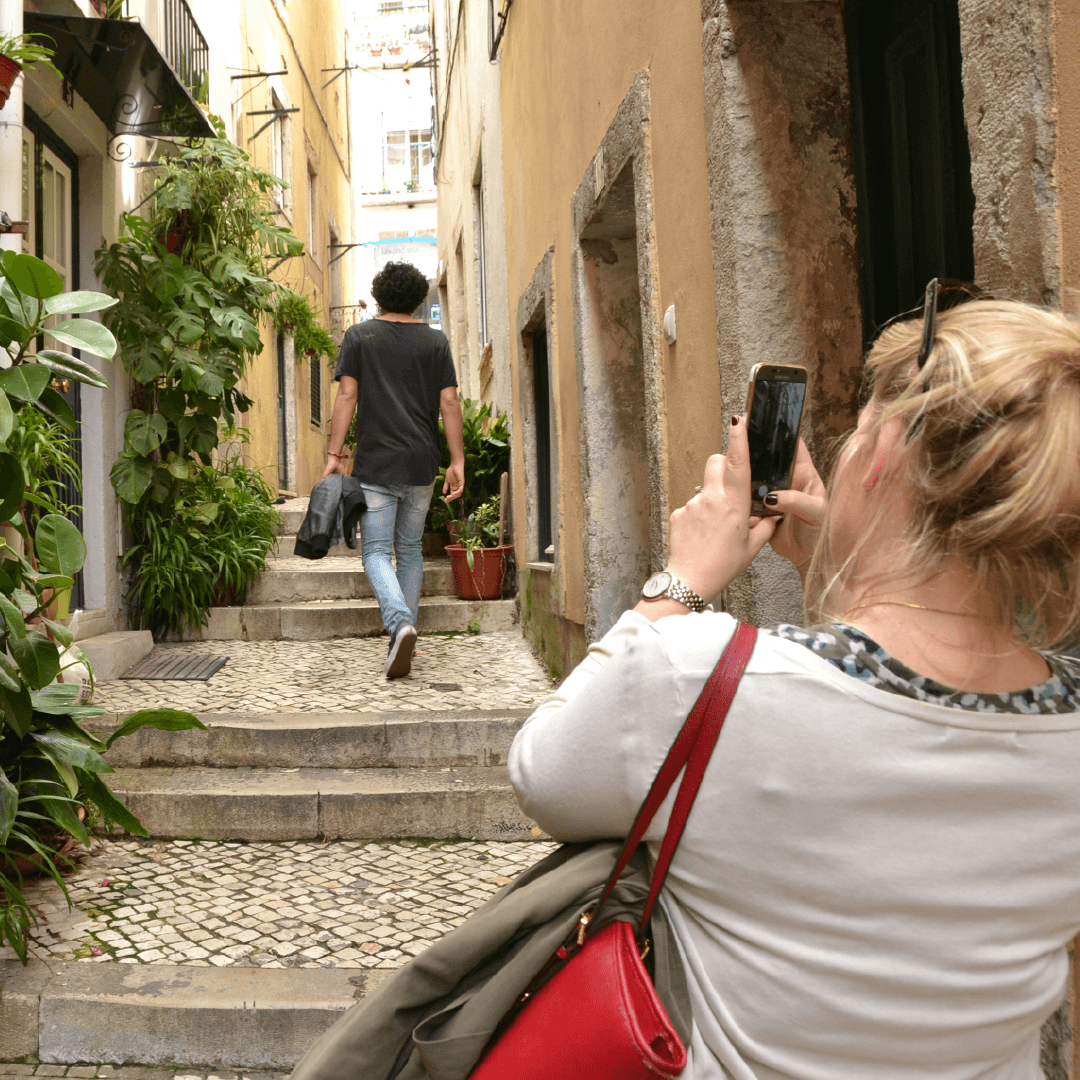 Sweet Flexibility
Our web-app opens on your mobile Internet browser, so no downloads are necessary. Is the gift recipient a dreamy wanderer? A competitive adventurer? The pace of play is up to them.
Birthday? Anniversary? Celebrating Christimas?
Pssst, let us tell you the secret to a perfect gift…
The secret to gift-giving? It's about experiences (not things!) that create lasting memories. And it's so easy to put a smile on someone's face with our gift cards! Select a gift card and your friend, partner, sibling, cousin, or Secret Santa recipient can choose the discovery walk of their choice in our growing list of cities. They'll be forever grateful for the adventure you've given them… Let's keep this our little secret…
Time to Put a Smile on Someone's Face
Select the gift that brings joy
You will receive an email with the gift voucher as soon as you complete the order. You can forward the email to the person you want to surprise, or follow a link in the email to download our colourful print-at-home gift voucher template!
Mystery Walks
Get a surprise city discovery walk and save money!
Love nice surprises? Great, we do too! Buy a mystery game in London, Amsterdam or Lisbon for only €10 and get a surprise game in the city. Let's see where the adventure takes you…
Extra Special Gifts
More gifts, more joy!
Do you have several people you want to treat? Or maybe you'd like to treat yourself a little too? Save money buying a bundle of 3, 5 or 10 discovery walks and gift them to whoever and whenever you want. Be a year-round Santa bringing the joy of adventures!
Where to Play?
Amsterdam. Athens. Barcelona. Bari. Belgrade. Bordeaux. Braga. Bratislava. Brussels. Bucharest. Budapest. Coimbra. Cologne. Copenhagen. Delft. Dundee. Düsseldorf. Edinburgh. Évora. Faro. Geneva. Haarlem. Helsinki. Kotor. Kyiv. Lisbon. Ljubljana. London. Madrid. Moscow. Munich. Palma. Paris. Porto. Prague. Riga. Rome. Rotterdam. Salzburg. San Sebastian. Sintra. Sofia. St Helier. Stuttgart. Tallinn. Tarragona. The Hague. Thessaloniki. Utrecht. Valencia. Valletta. Venice. Vienna. Vilnius. Warsaw. And more to come!
Either the reviews are pending or there are no reviews at all!