Castles, bridges, churches and all kinds of colorful architecture, glorious parks, the most amazing river views and the best traditional food: that is what you can expect from your Prague visit!
This city's engaging history is begging to be discovered and it's glorious hideouts and maze-like streets are the perfect playground for hidden gem seekers that want to wander around from one place to the other while enjoying their surroundings.
Who better to guide you through such an amazing experience than an enthusiastic local? Introducing our awesome game builder…
Despite not being born in Prague, Katechka fell in love with the city at a young age. Having lived in all three areas of Czech Republic, she's sure that Prague holds a special place in her heart. After getting to know the most charming of side alleys, secret green spots and curious stories of the city, she decided to share them with our players.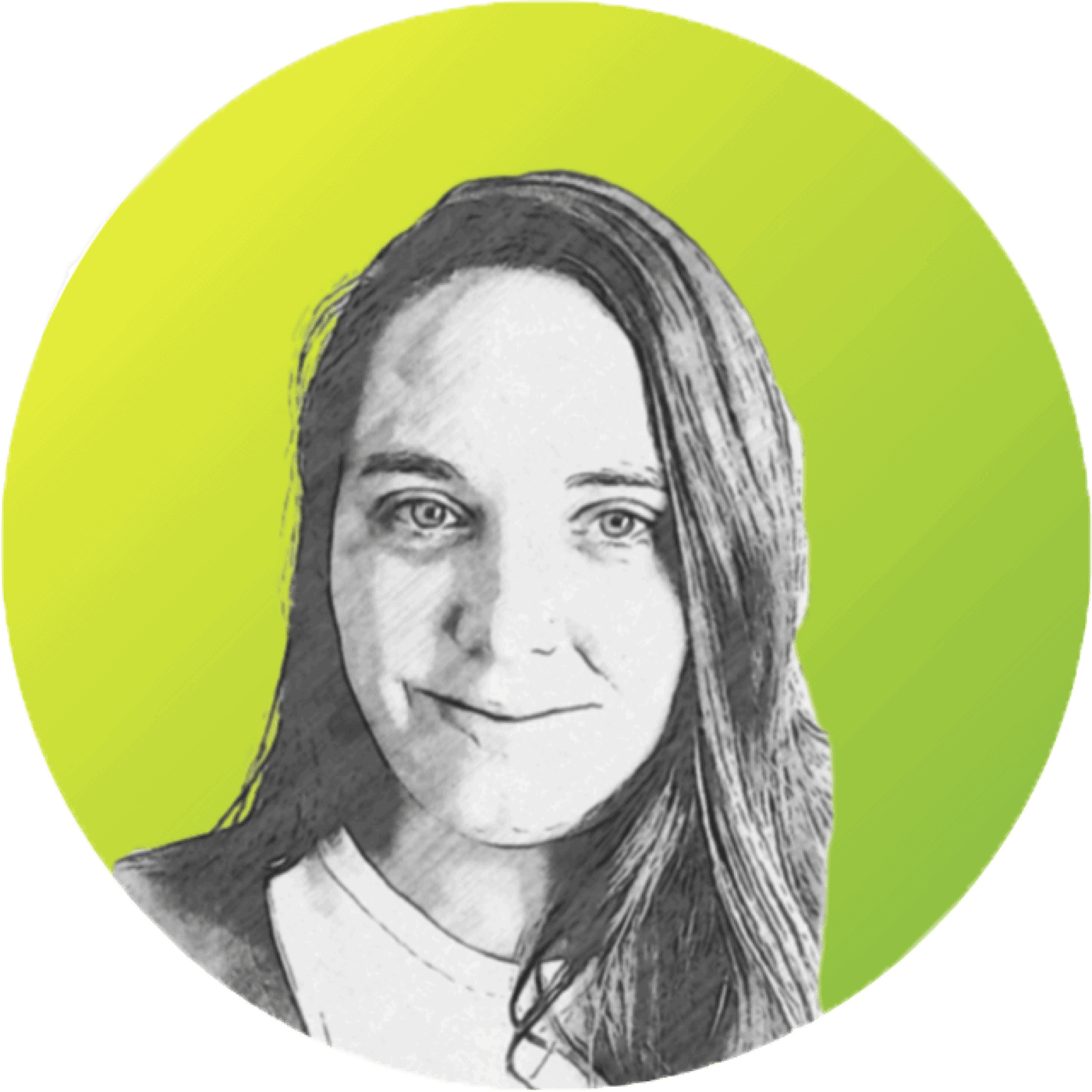 Hello, Katechka! Or actually… how do you greet a friend where you live?
As the sealess pirates, we say "Ahoj"!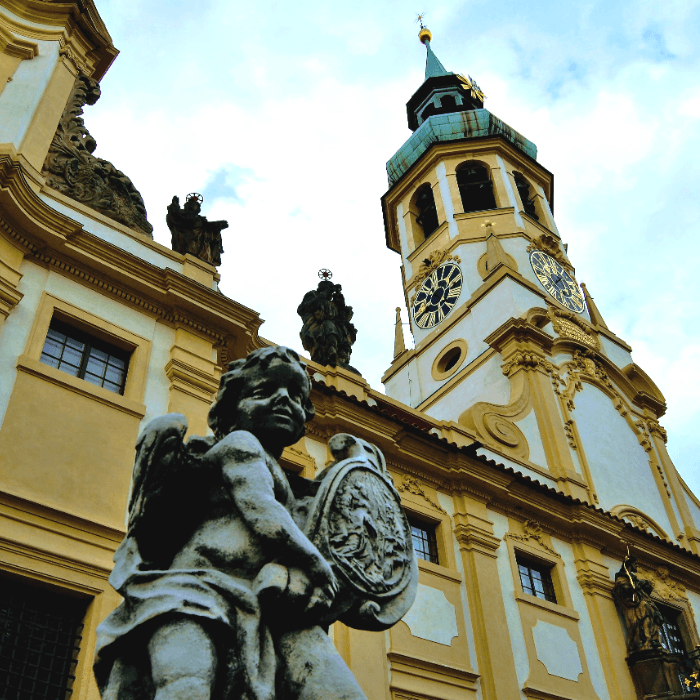 You've built an amazing game featuring breathtaking views and parks here Prague. How come you know all those incredible secret spots and fascinating local stories?
Although I live in Prague, I was not born and raised there. I had a chance to live in all three parts of the Czech Republic – Silesia, Moravia and Bohemia. I loved visiting Prague as a kid, as its history just calls for discovery. After getting to know many side streets, green hideouts and moments of Prague's history, I decided I cannot keep them only for myself.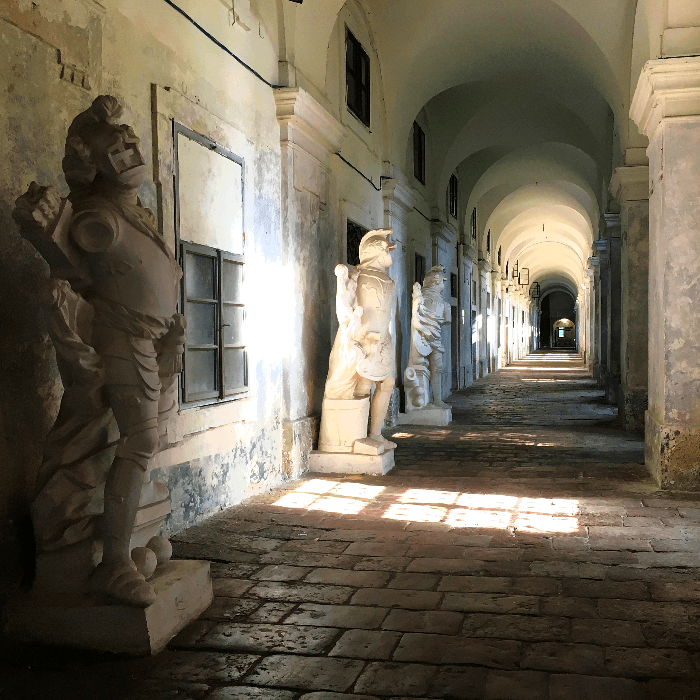 As an urban treasure hunter, you probably keep on finding new hidden gems. What's your most recent discovery in Prague?
I would have to say Invalidovna – the building served as a dormitory for war veterans and was inspired by the famous Les Invalides in Paris. Later, it held the army archives, which succumbed after the 2002 flood. This summer, it reopened for the public. There is a cafe with beer on tap. You can freely wander around accessible parts of the Invalidovna building.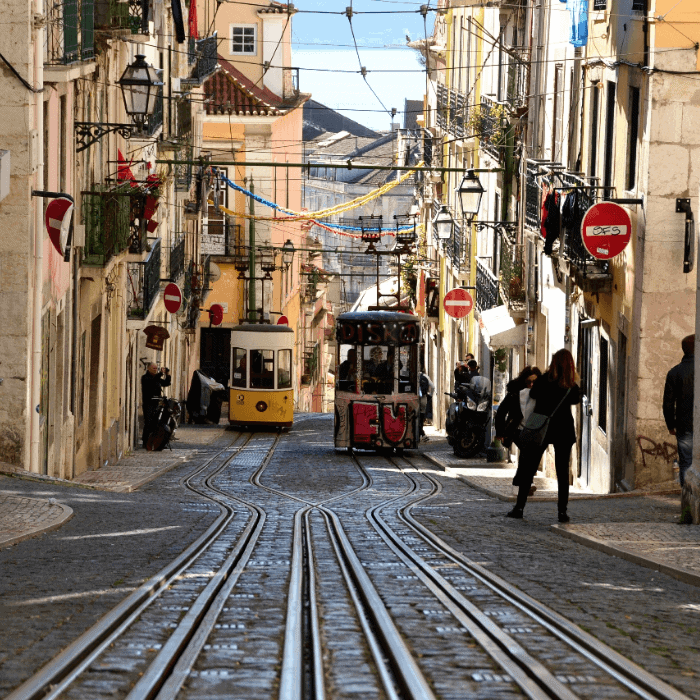 Yay! A surprise long weekend appears in your calendar and a couple of tickets to any European destination arrive in your mailbox… where do you go on an adventurous city break?
I have never been to Portugal. So taking a city break in Lisbon sounds perfect to me and would be amazing getting to know the city. Yellow trams, here I come!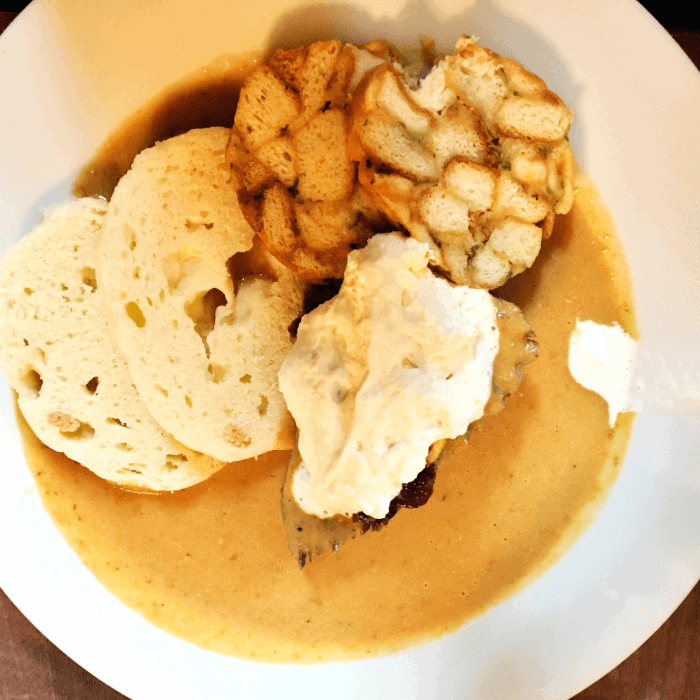 Back to Prague. What's your favourite meal of the day and where do you go to make that meal extra indulgent?
I lived for five years abroad. Although I'm back, I still have these cravings for svíčková. This traditional Czech meal is so hard to prepare that if you master it, you can call yourself a proper cook. It consists of slow-baked beef, root vegetable sauce and dumplings. The plate gets garnished with a slice of lemon, a spoon of cranberries and whipped cream. Yes, whipped cream. I know, bizarre!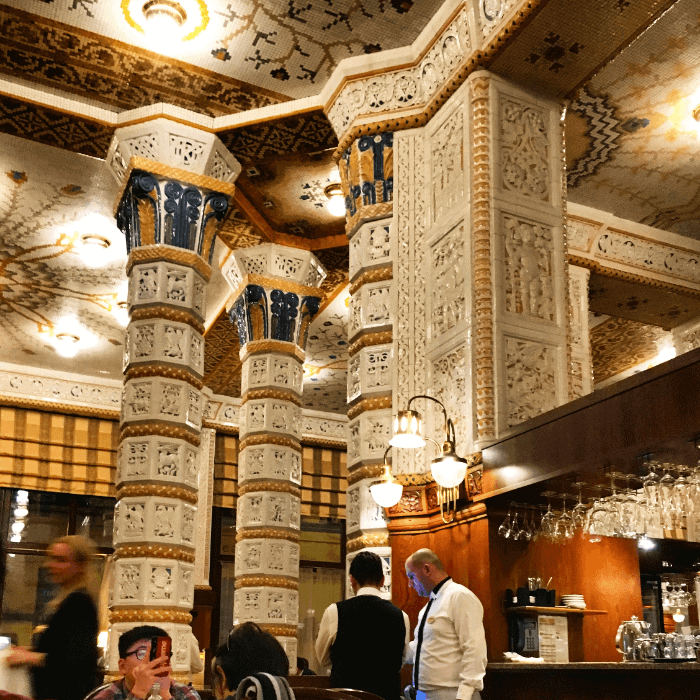 You speak so good about svíčková… that made us wonder where in Prague can we find the best one?
Hotel Imperial, for sure. A charmingly decorated Art Deco restaurant once frequented by Franz Kafka or Leoš Janáček. The kitchen is under the supervision of Zdeněk Pohlreich, Czechia's Gordon Ramsay. They even give you extra sauce on the side. The price might shock you as it is not as expensive as one would have expected in such a pretty place. Give it a try.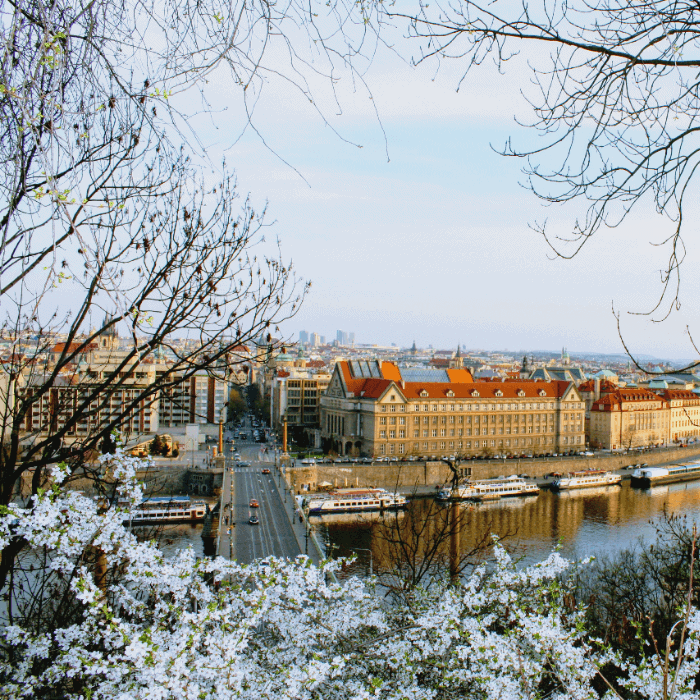 A group of friends are visiting in Prague; where should we take them to fall in love with the city?
Prague looks gorgeous when seen from the top. I would take them to some hill for the view – Vítkov, Petřín or Letná. Then, we would wander through the New World streets. Prague is a multi-layer city. If you want to understand its story, you need to bear this in mind. There are areas where layers and centuries overlap, but you can find streets with real treasures.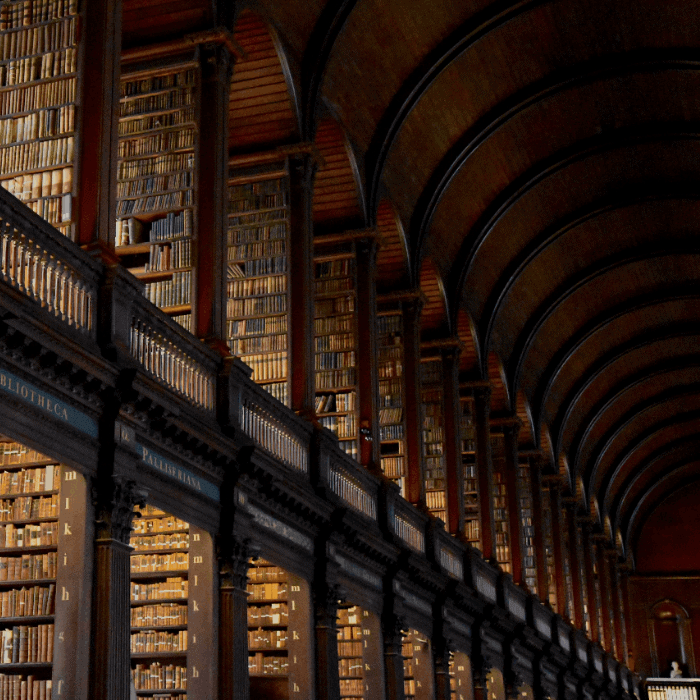 And once the friends' visit is over and we need some quiet and focused time to catch up with work, where do we go?
The Czech Republic has more public libraries than Spain or the United Kingdom. Most libraries in Prague have quiet areas which you can use to read, work or study. The prices are really affordable and you can even access online research databases. My favourite municipal library is at Mariánské náměstí, Vinohradská vodárna and Smíchov. (Photo by Guillaume Henrotte/Unsplash)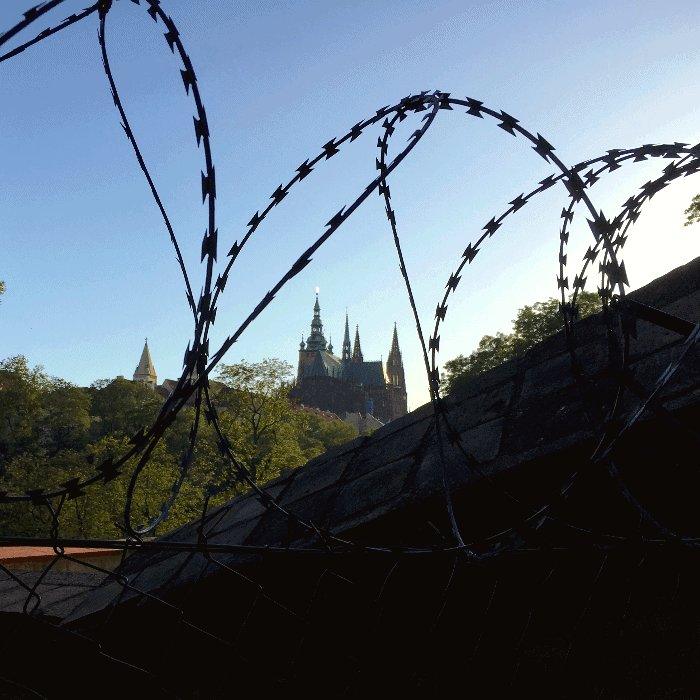 What's the most recent picture of Prague you took with your phone and what's the story behind it?
My address used to be in Prague 6. I loved walking to the city centre through the stag moat of Prague Castle, reopened by president Václav Havel, after closure during communism times. After I returned from abroad, I was shocked this beautiful piece of nature, the calm oasis to help you avoid cars, is behind barb wire. It makes for an impressive picture, though!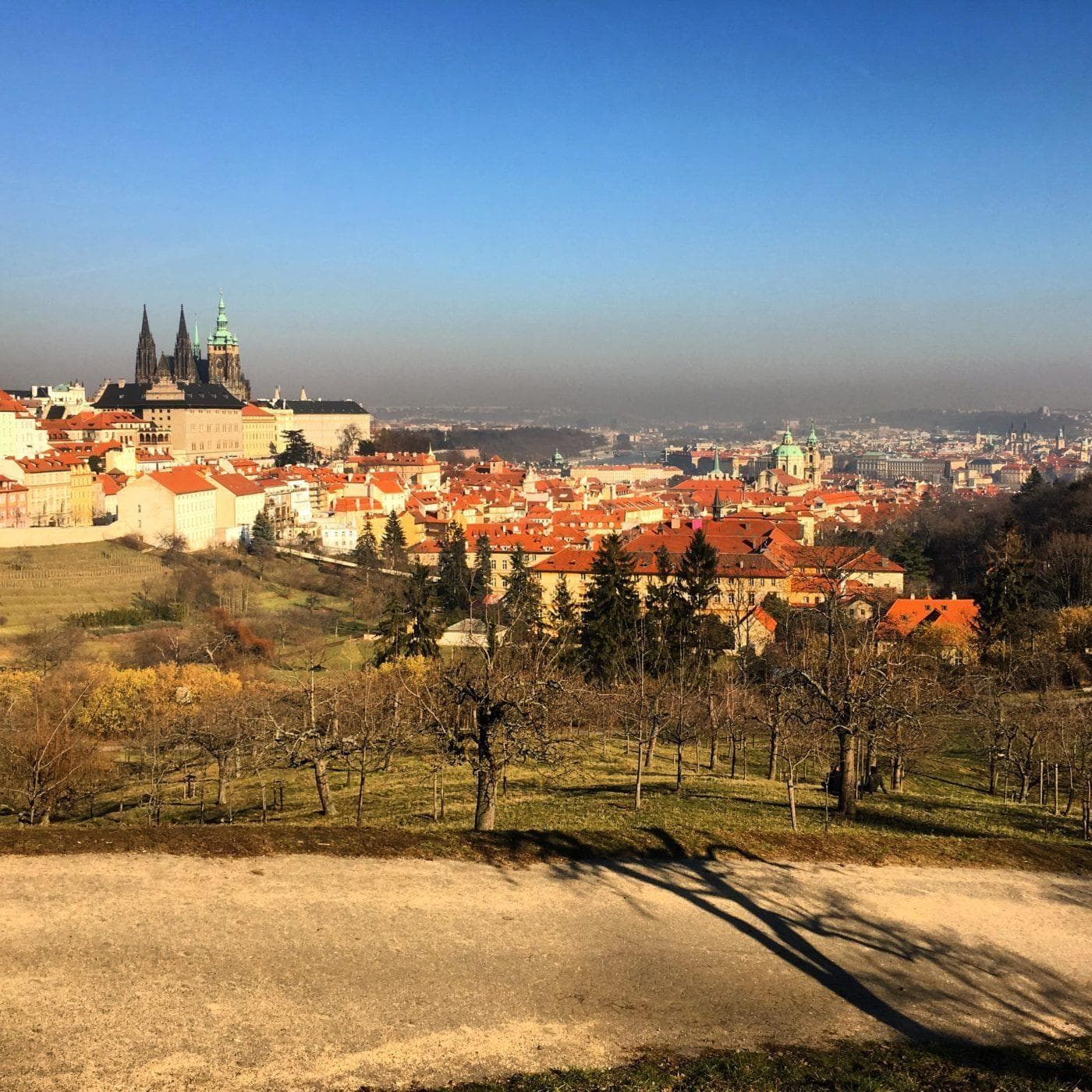 Yikes! We have just one photo left on a film in the camera… Where from do we snap a stunning view of your city?
Head to Petřín hill. The Prague views and parks game ends here for a reason.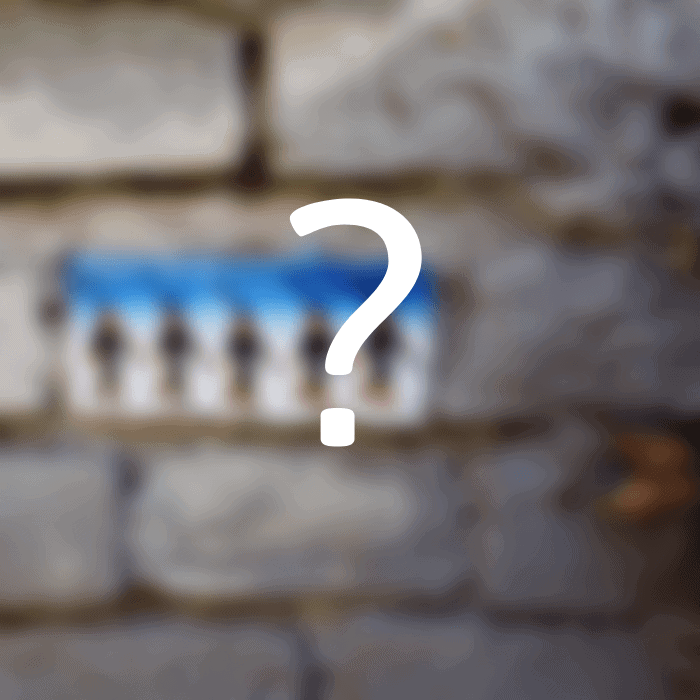 One last question, but no spoilers, please! What's your favourite riddle on the trail you've built there?
Oh! My favourite riddle is about animals hiding within the walls of Prague Castle. It is quite a nut to crack 🙂
Ready to enjoy Prague like a local?
It's gonna be fun.