London is a sprawling metropolis with lots of green spaces, but there's more than just Hyde Park! So here it goes, The 5 Best Parks & Green Spaces in London. Each one of these parks make for the perfect spot for an al fresco lunch or for a stroll to recharge your batteries. If you're feeling extra playful, check one of our London Discovery Games.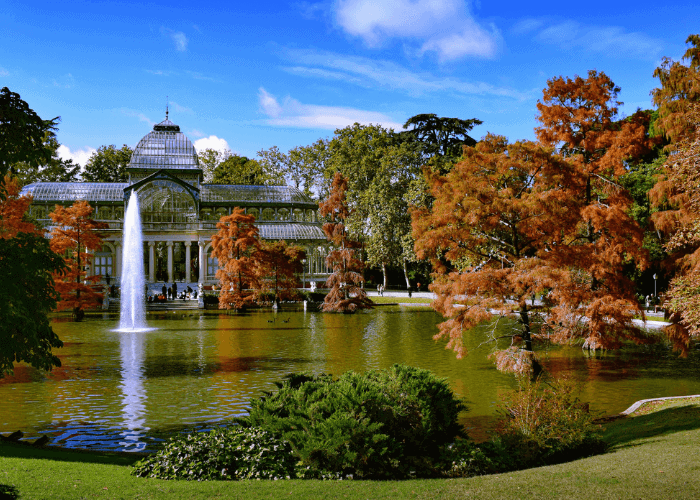 1. CRYSTAL PALACE PARK
The name originates from the beautiful Crystal Palace it once housed, but unfortunately in 1936 it was destroyed by a fire. Nevertheless, it's an amazing park that has some of the world's oldest life-size dinosaur sculptures, created in 1854. This explains why the sculptures have such an odd look – and even questionable accuracy! There's also a maze and a pair of sphinxes. We love this place.
Neighbourhood: Crystal Palace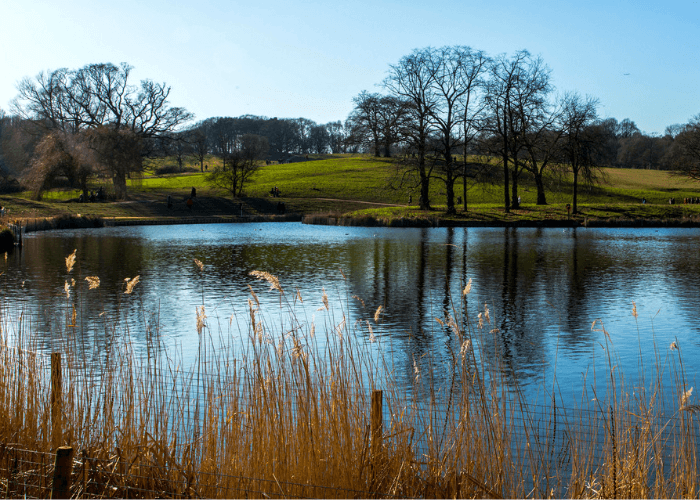 2. HAMPSTEAD HEATH
Hampstead Heath offers amazing panoramic views over the city skyline, it almost feels as if you're outside of London. You can find majestic displays of British flora and fauna. You'll find families, locals and animals as opposed to tourists in this park. It is also home to a true hidden gem (yay!!) that is free to visit, the Kenwood House. During the (warmer) summer days you even take a dip in the lake here!
Neighbourhood: Hampstead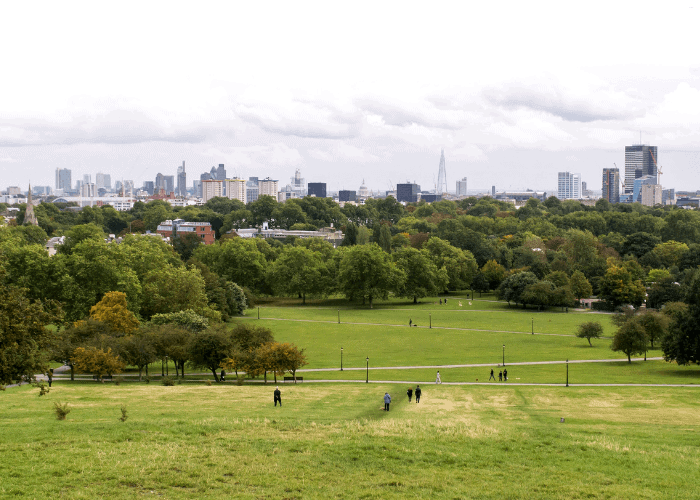 3. PRIMROSE HILL
Primrose hill is located north from Regent's Park and it has a character all of its own. It used to be a place where duels were fought and prize-fights took place. However, these days it offers a great view over London's skyline and makes for the perfect spot to have a drink and relax looking down the hill. 
Neighbourhood: Camden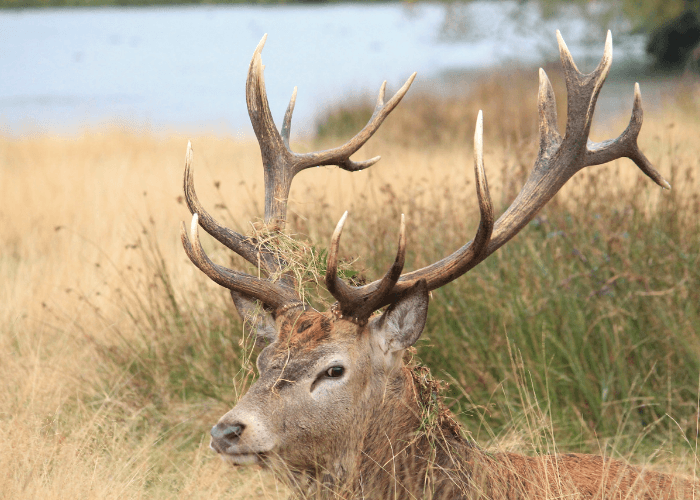 4. RICHMOND PARK
In the early 1200s this used to be a Royal Park. The British monarchy introduced the red and fallow deer here, enclosed in the park. Nowadays it's still under the ownership of the Crown but it is open to everyone.  It's the perfect spot to soak up some sunshine, learn about the flora and fauna, row (yes!), cycle or go for a walk. And yes, the deer still roam free!
Neighbourhood: Richmond upon Thames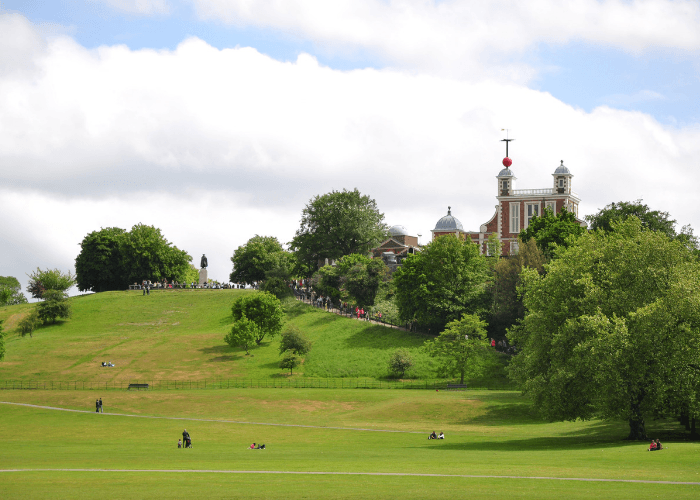 5. GREENWICH PARK
Greenwich Park used to be a hunting ground. Greenwich is a village very well known for its maritime history. The view from up the hill is one of the most famous views over Thames and London skyline. Perfect for soaking up the sunshine or a picnic! 
Neighbourhood: Greenwich
Ready to unlock more hidden gems?