Miradouro is the Portuguese word for viewing point – and one of the most amazing things about Lisbon is that there are tons of them! Viewing points are also meeting points for locals, expats and travellers alike. All of them offer a great view, obviously, some are right in the centre, others further out. Go enjoy them. Join the locals.
The majority of our favourite miradouros are also part of our routes. Play our Discovery Games in Lisbon and find them!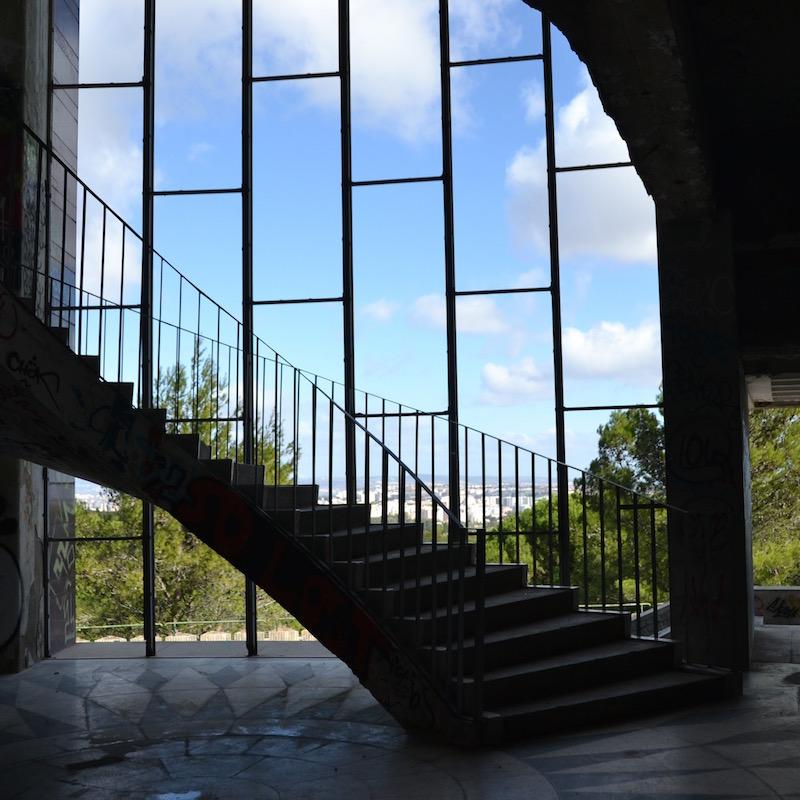 1. MIRADOURO PANORAMICO DE MONSANTO
Are you looking for a beautiful view away from the hustle and bustle of the city? This is the place for you. Miradouro Panoramico de Monsanto is remotely located in the middle of one of the biggest urban forests in Europe. The actual building used to be a restaurant but now turned into a 3-storey urban art gallery with a 360-view of Lisbon.
Neighbourhood: Monsanto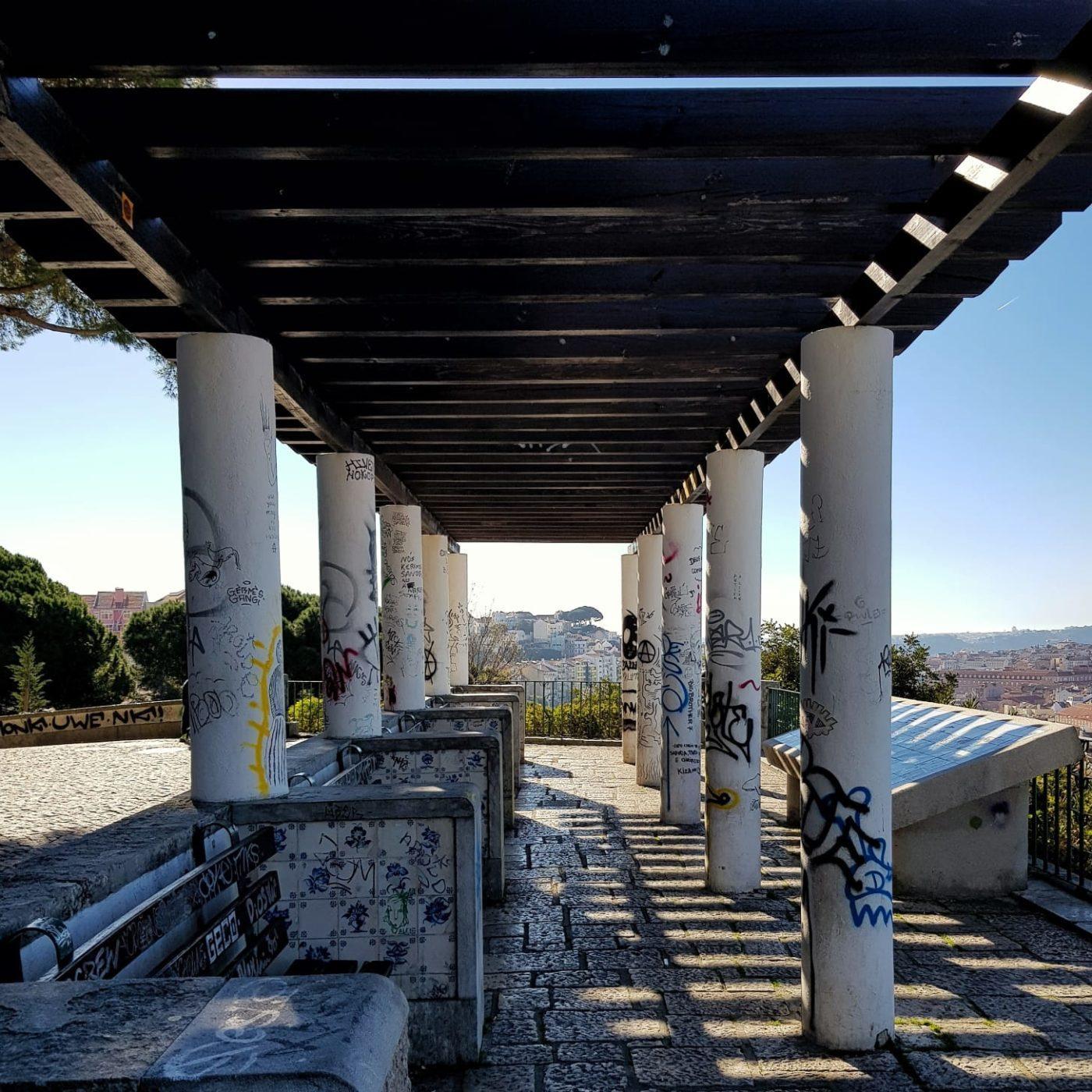 2. MIRADOURO DO MONTE AGUDO
This is a perfect place to enjoy a cup of coffee or a beer in the late afternoon… It's a true hidden gem in central Lisbon (sssst!). Miradouro do Monte Agudo is located in a local/residential area and we can guarantee that 90% of the people you'll meet there will be Portuguese.
Extra recommendation: Veganeatscaffe is nearby, DO NOT MISS the delicious chocolate cake there!
Neighbourhood: Anjos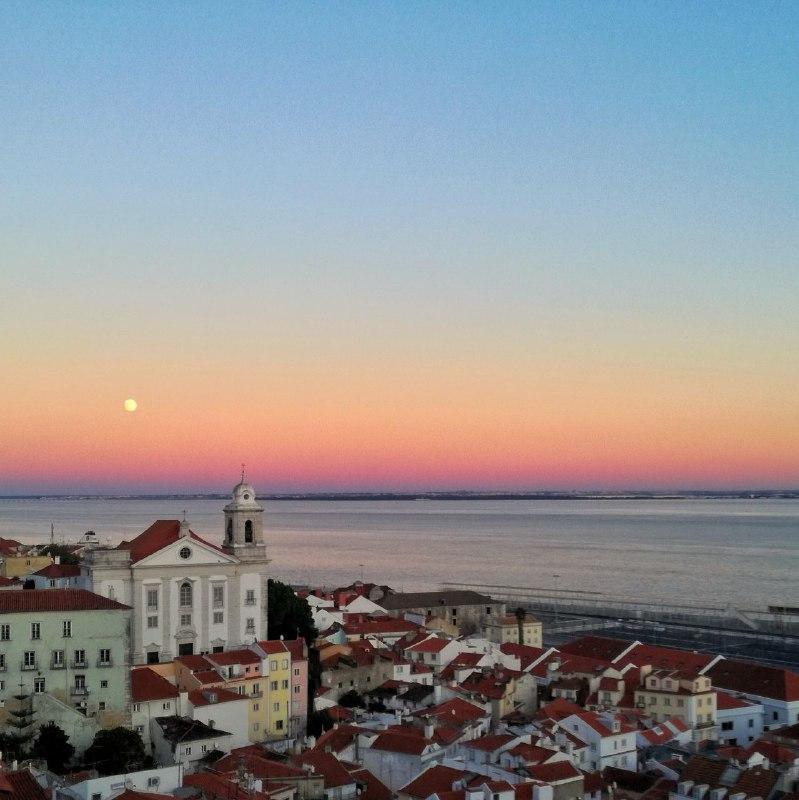 3. MIRADOURO DE SANTA LUZIA
If you are a fan of architecture, this viewpoint will fulfil your cravings. It's located in the oldest part of Lisbon, Alfama. Here you'll enjoy the beautiful view to Tejo river over the terracotta ceilings of the old houses. This is also the starting point of our Big Lisbon Discovery Adventure and our Alfama game.
Neighbourhood: Alfama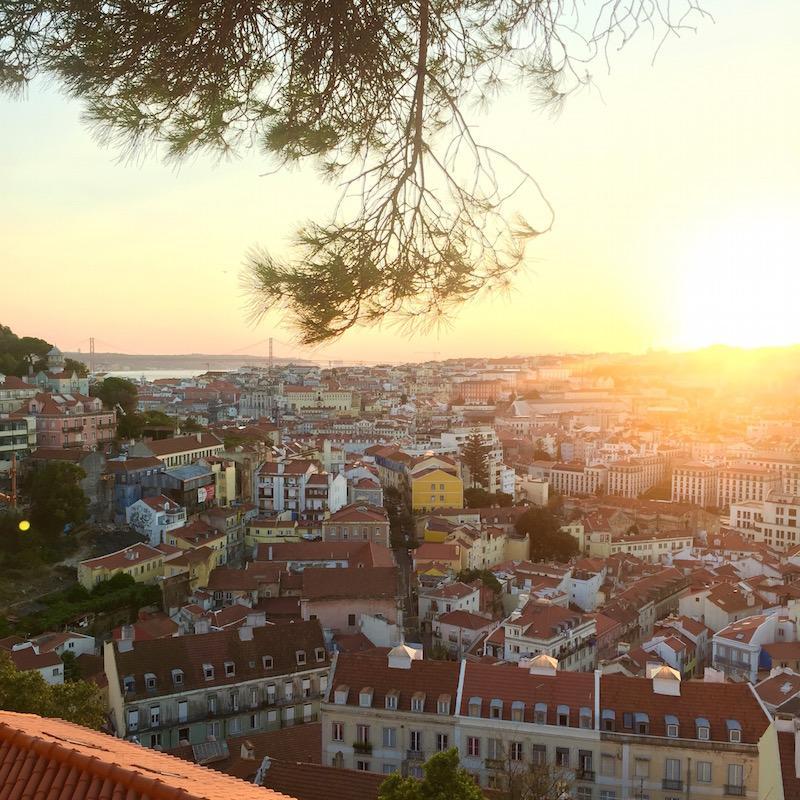 4. MIRADOURO DA GRAÇA
Did you know that Lisbon is said to be a city of seven hills, just like Rome? This viewpoint is located on the highest hill of Lisbon, yet, for some reason the hill of Graça is not counted in the '7 magical hills'… Still, totally worth a visit! 
Neighbourhood: Graça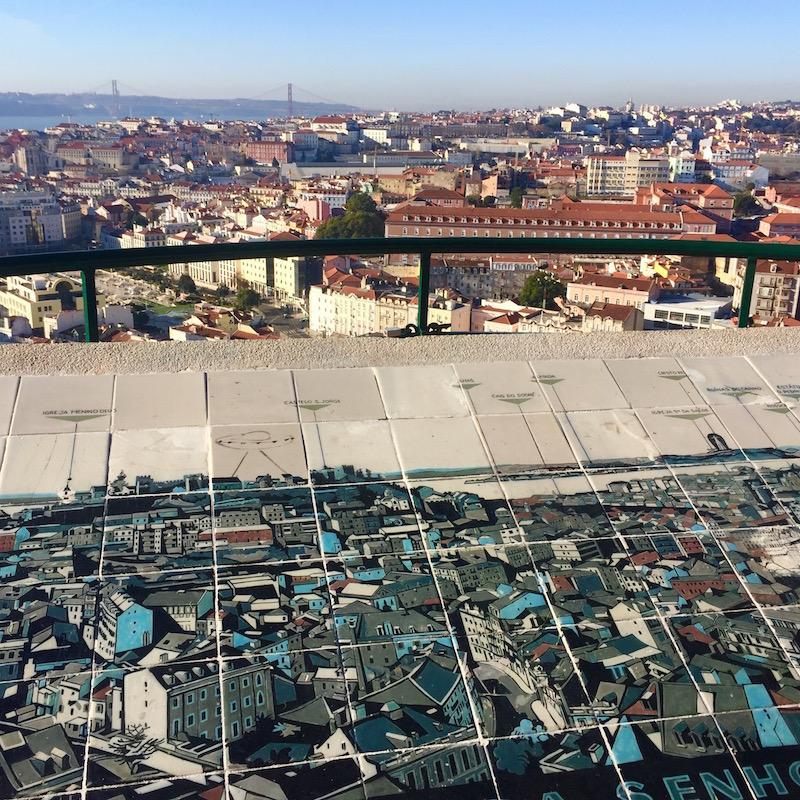 5. MIRADOURO DA SENHORA DO MONTE
This viewpoint is one of our personal favourites! The view is amazing, especially at the time of the sunset. 
Neighbourhood: Graça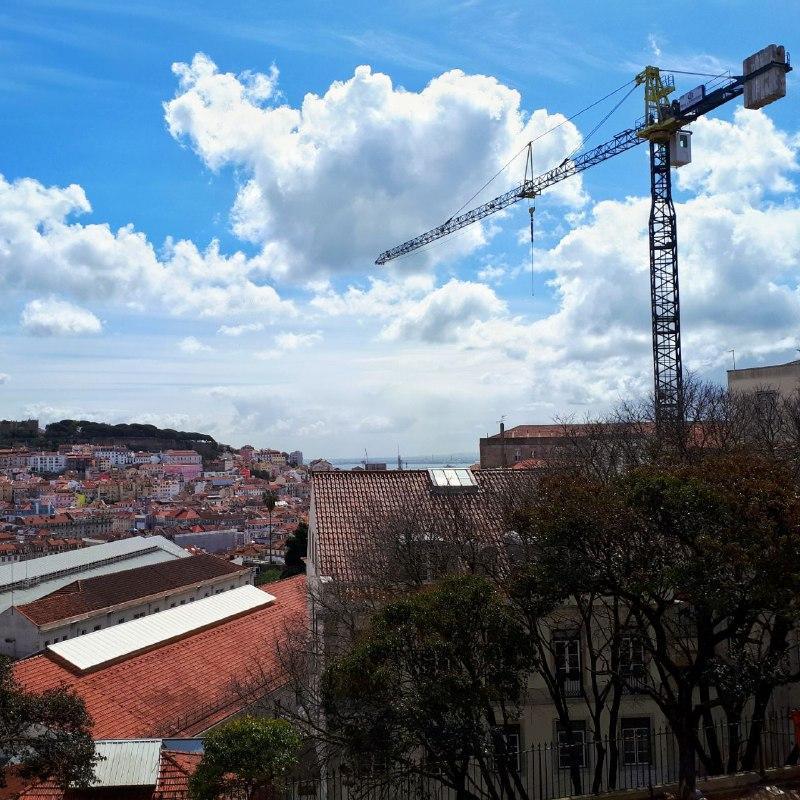 6. MIRADOURO DE SÃO PEDRO DE ALCÂNTARA
This viewpoint is said to be the most romantic one in the centre of Lisbon! No wonder why, the cute and tiny green areas and multiple individual benches to sit down and just enjoy the view are pretty spectacular…
Neighbourhood: Bairro Alto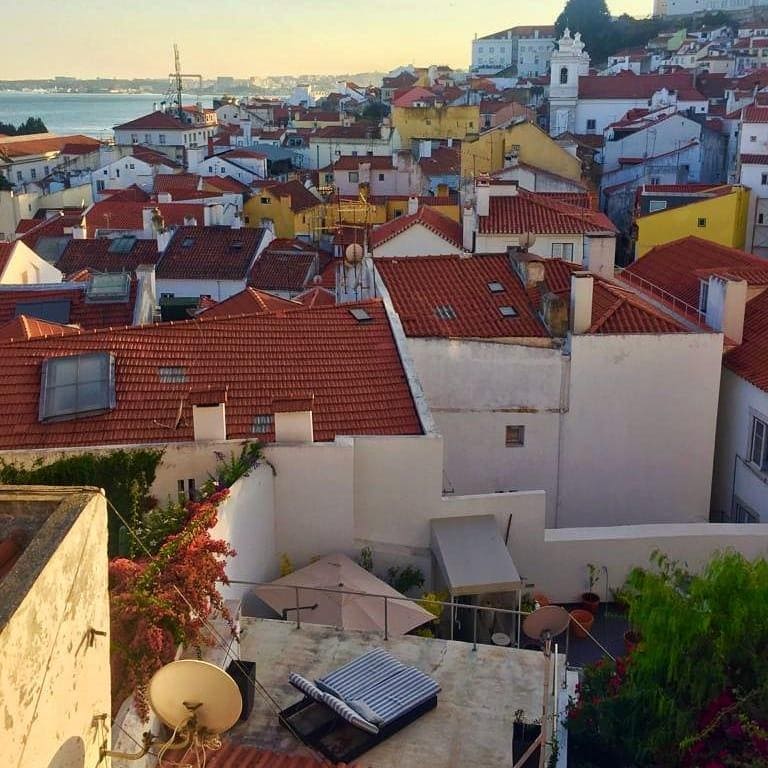 7. MIRADOURO DE SANTO ESTÊVÃO
This viewing point is hidden in one of the most touristic parts of Lisbon, however it's one of the most harmonious corners in the city. A perfect place to catch your breath while exploring the hilly and narrow streets of Alfama.
Neighbourhood: Alfama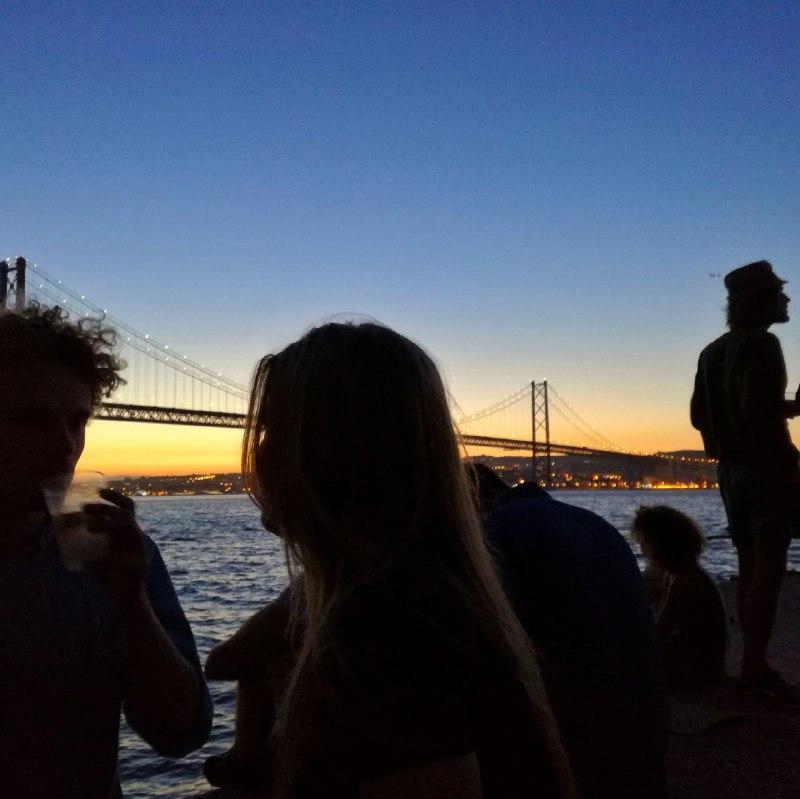 8. MIRADOURO DA QUINTA DA AREALVA
Are you feeling adventurous? If yes, this is the viewpoint for you! It's located in the ruins of an abandoned factory. The view from this place is quite different compared to other miradouros. You'll be just next to the river and on the other side you'll see picturesque Lisbon.
Neighbourhood: Almada (Requires a ferry ride from Cais do Sodre to Cacilhas)
Ready to enjoy these viewing points?