Of course, there's the Rijksmuseum, Van Gogh and Stedelijk Museum surround Museumsquare and there's hundreds of galleries, small and big, around the city. But art, doesn't stay indoors in Amsterdam. Here's 6 pieces of street art that we recommend for everyone to find on their next day out in/trip to Amsterdam.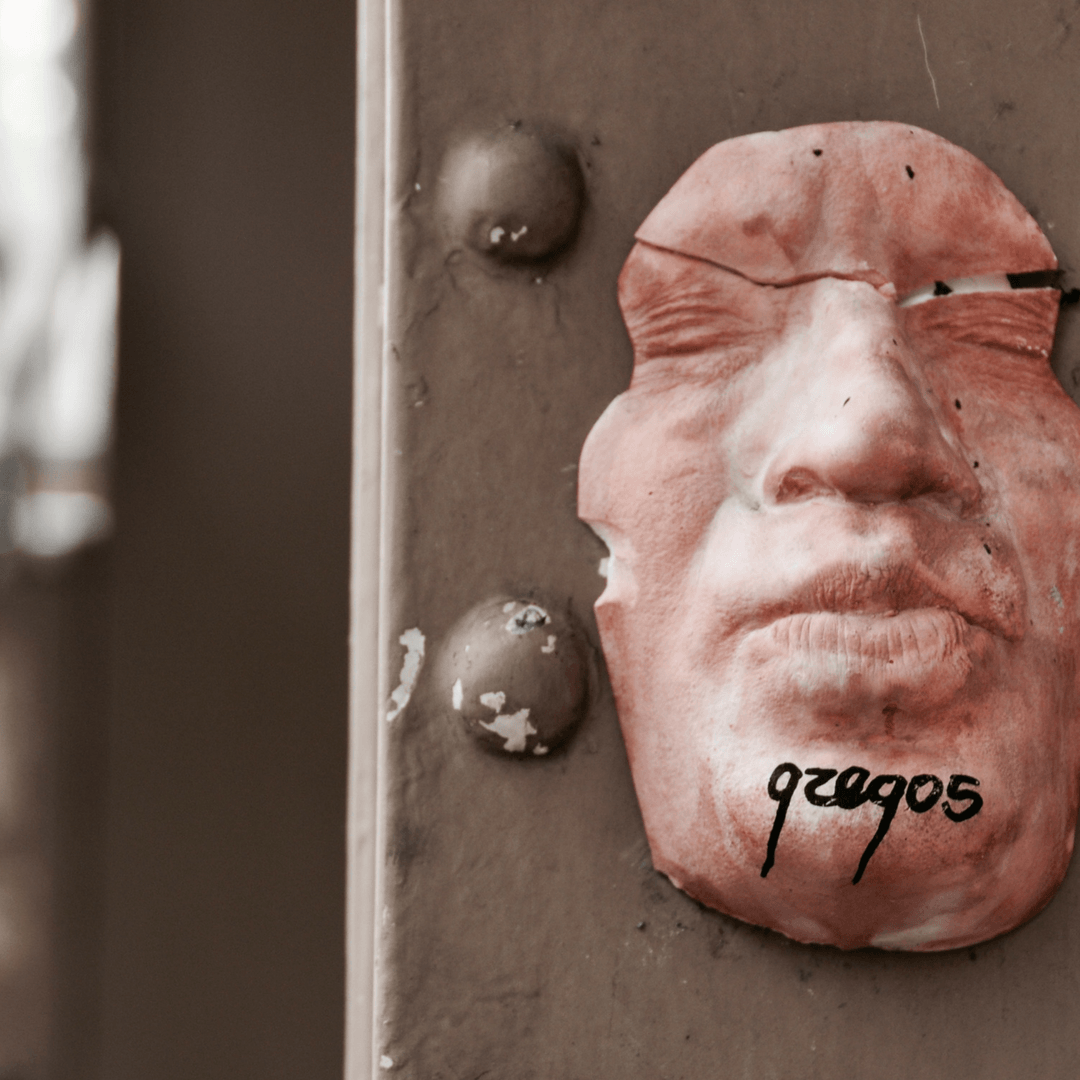 1. GREGOS, FACE
Curious tiny 3D faces… most of them decorate buildings in Paris, but some can be found in cities across the globe, one in Amsterdam! Gregos was born in 1972 and grew up in the northern suburbs of Paris. He's a self-taught artist and started his career in the late 80s / early 90s. He invented his own 3D technique, and started to replicate his own face with different expressions; which turned into a collection of over 1000 faces!
Neighbourhood: Centre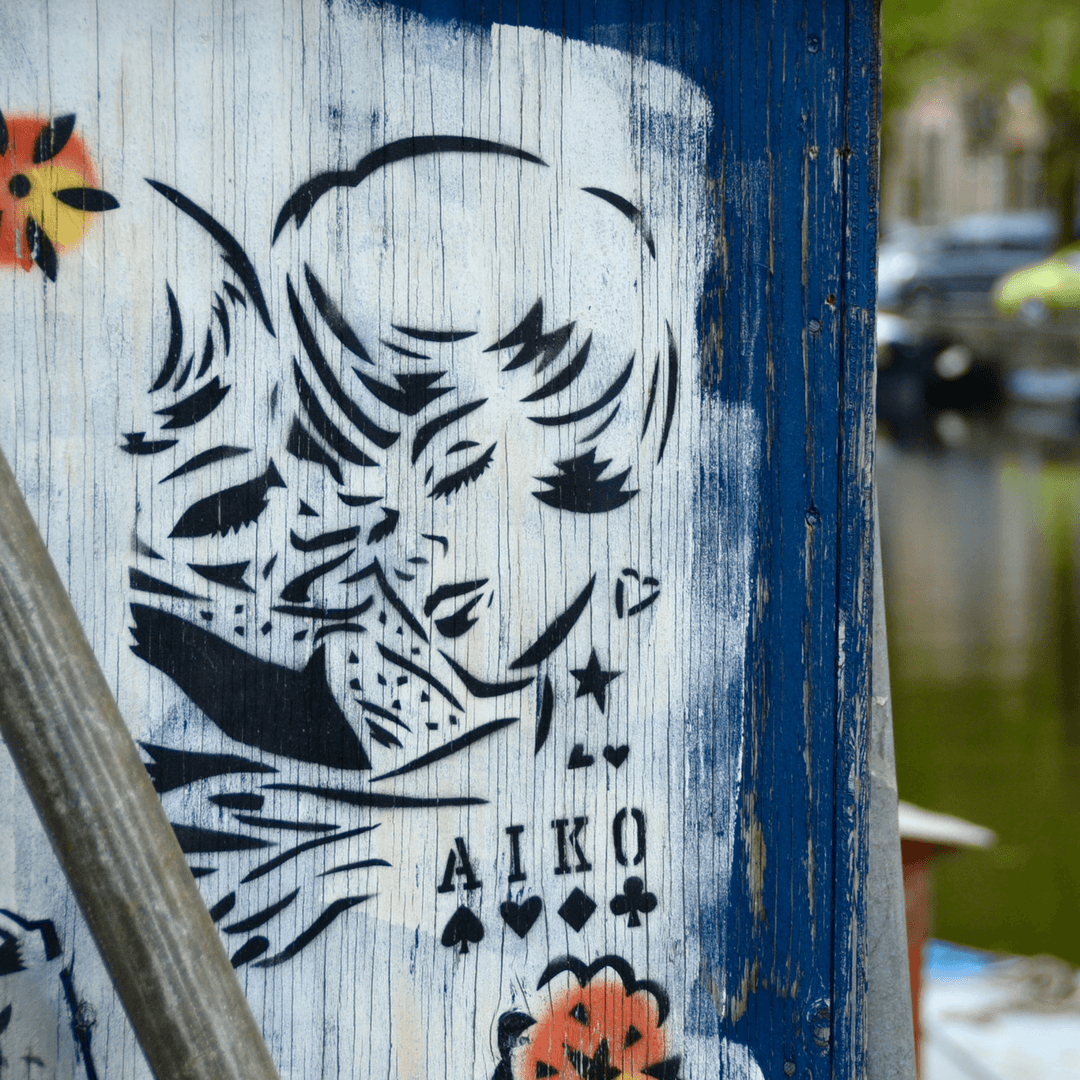 2. AIKO
We love this piece by Lady AIKO. Lady AIKO was born and grew up in Tokyo, and in the mid-90s she moved to New York City where her career really started… Her work is appreciated in the contemporary art scene and well respected in the graffiti and street art world too. She's also been commissioned by well-known brands such as Louis Vuitton and Apple. Her impressive work can be found around the globe – and we're lucky to have some pieces in Amsterdam!
Neighbourhood: Oud West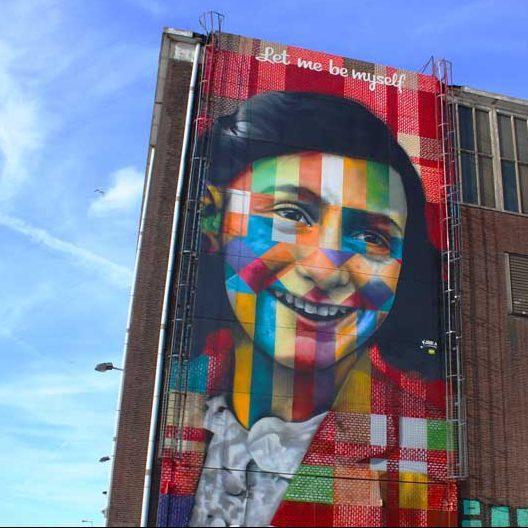 3. ANNE FRANK BY EDUARDO KOBRA
Originally from the favelas in Sao Paulo, Eduardo Kobra is one of the most recognised muralists in the whole world! At NDSM Wharf, you will find a huge mural of Anne Frank, a Jewish girl who hid from the Nazis (in Amsterdam) during WWII.
Neighbourhood: Noord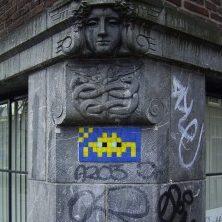 4. INVASION STRATEGY BY INVADER
Have you ever spotted these small mosaic creatures while discovering the city? They are works by street artist, Invader, who is influenced by the Space Invaders, an arcade video game. The outcome of his "Invasion Strategy" is found in multiple cities and usually, you can find 20-50 pieces per city! Go out and find them!
Neighbourhood: most probably all 😉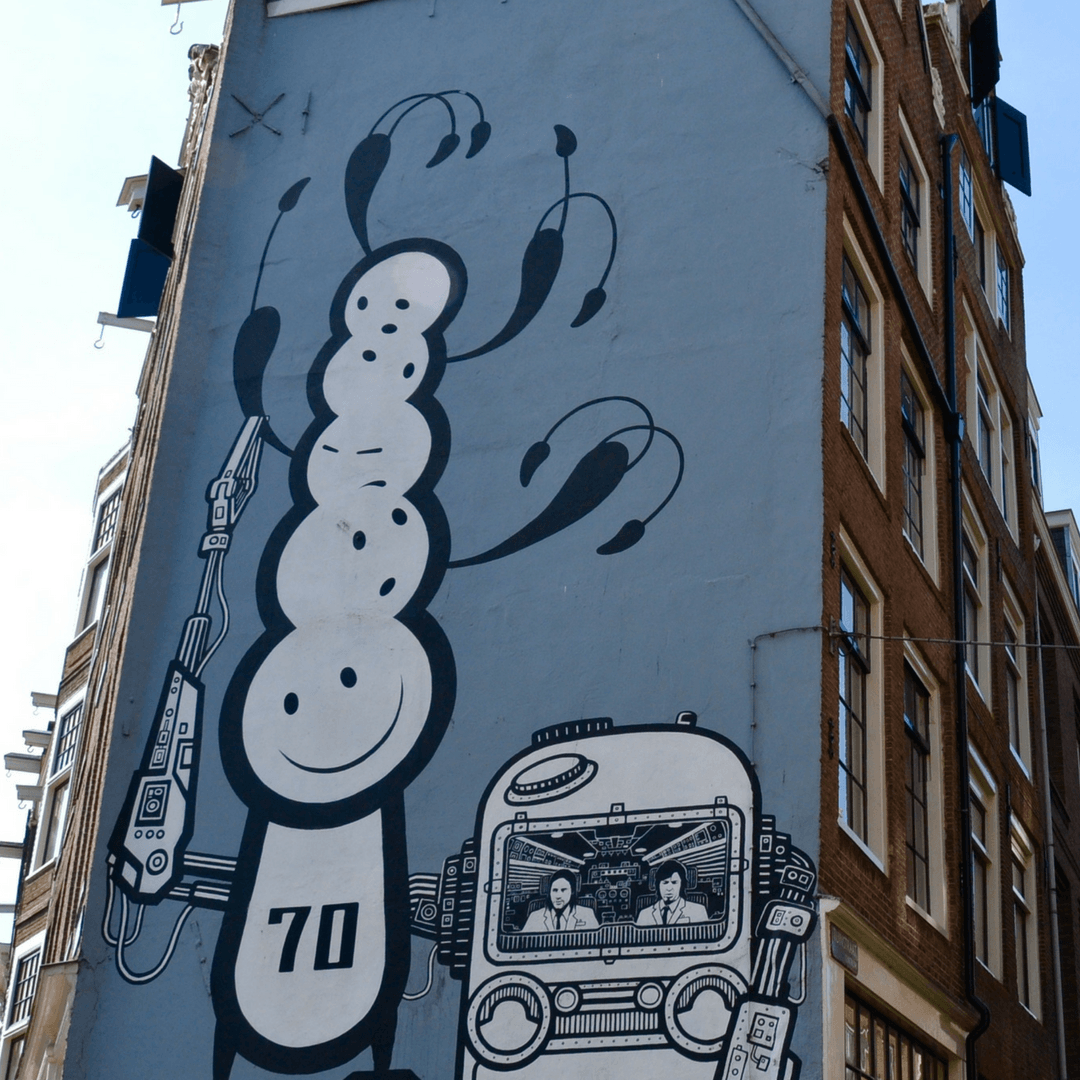 5. THE LONDON POLICE (TLP)
The original motive of TLP was to combine making art and travelling… They started making art in Amsterdam in 1998, focusing on making visually disappointing streets more vibrant. In 2002 they started to send missionaries around the world. Their work is highly appreciated and can be found in the streets and galleries in 35 countries. It's not something to take for granted that this mural still exists on the wall of Prinsengracht 70. First everything seemed to be alright, the kind owner of the building gave permission for TLP to create black and white image of a totem pole lad being constructed by a Bob Gibson robot. But as you can imagine everything didn't go as planned, the Amsterdam city council's officials came by and told that TLP would have needed an extra permission to paint the building. Luckily, officials allowed them to finish the characters, but the city council needed to decide whether to keep mural or have a bland wall. In the end, also this story got its happy ending, with the power and support of the local residents and Dutch press, the mural earned an artistic merit and a cultural significance.
Neighbourhood: Jordaan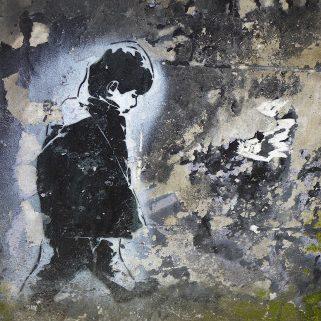 6. WALKING ALONE BY ICY&SOT
ICY and SOT are brothers from Tabriz, Iran, currently based in Brooklyn, New York. ICY and SOT started doing stencils in 2006, and they have contributed to Iranian and international urban art culture through their artwork. Their art is provoking and aims to communicate about human rights, social and political issues, capitalism and ecological justice.
Discover more of Amsterdam's hidden pieces of street art, local galleries and more by playing any of our discovery games. Book your game here.