In this article, we're taking a closer look at 24 neighbourhoods in Lisbon we recommend to our friends – both visitors and locals – to explore. Some neighbourhoods (bairros) have no formal boundaries, but we'll map them out for you, just to help you navigate through the city discovery. Did you know there are 24 freguesias (formal administrative districts) in Lisbon? Both maps are at the bottom of this post, because we bet you're a curious person.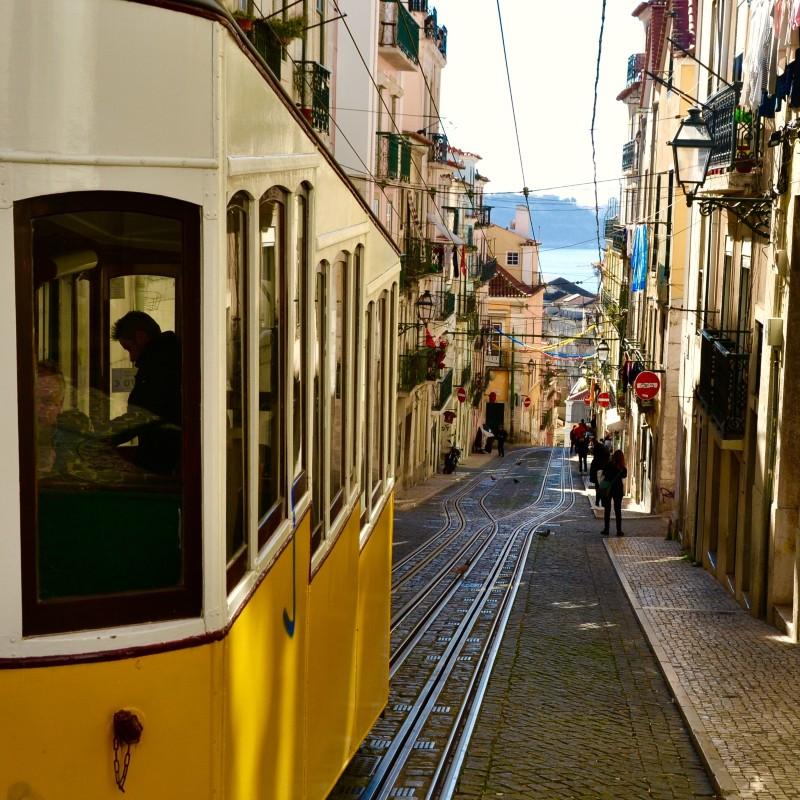 Bairro Alto & Bica
That's where the party's at in Lisbon! Every weekend, narrow streets of Bairro Alto (literally 'upper neighbourhood') fill up with a buzzing crowd. In this labyrinth of streets you'll find plenty of tiny bars and restaurants. Sure, some of them are tourist traps (as a rule of thumb we avoid places that call small dishes tapas – which is a better-known Spanish word, but in Portugal they are called petiscos and they are just as delicious), but you can find plenty of authentic places too. Go to Tasca do Chico for a casual and authentic fado performance (you never know who is going to sing, but sometimes they are well-known singers), check out what's going on in Zé dos Bois Gallery, and move around the neighbourhood having drinks in different places.
Discovery Walks in the area:
▶ Bairro Alto & Bica: Fun Figures and Fabulous Views
▶ Bairro Alto & Príncipe Real: Local Hangouts and Forgotten Stories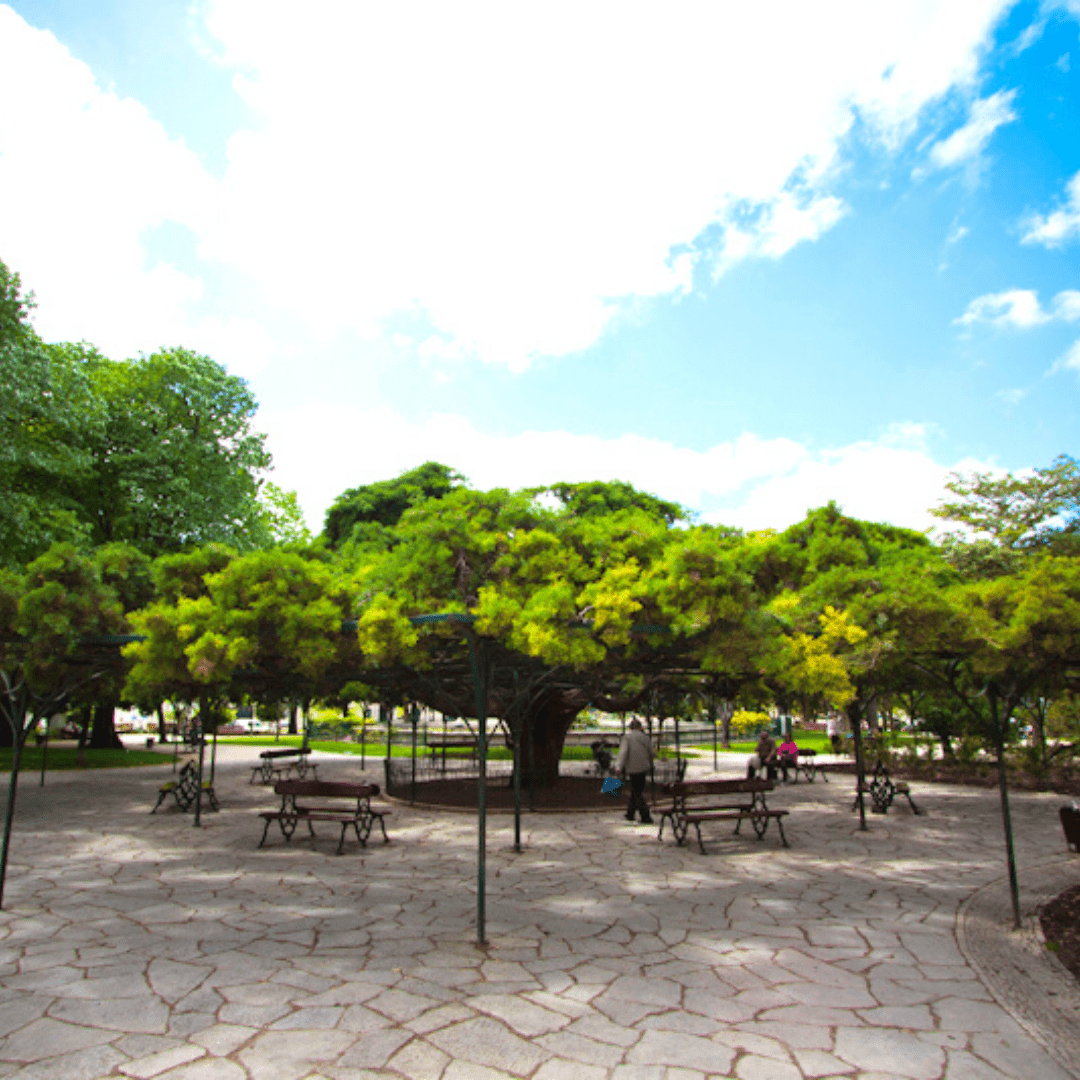 Príncipe Real
What's not to love about this neighbourhood! It's a mix of upscale trendy new spots and more hidden old ones. Once you relax in the beautiful garden on Praça do Príncipe Real (check out the handcraft and organic markets appearing there periodically), have a snack in pastelarias Doce Real or Cistér, admire the stunning panoramic view from Miradouro de São Pedro de Alcântara, then just enjoy exploring the streets of the neighbourhood – maybe you'll see us enjoying a coffee in a purple kiosk in the picturesque Praça das Flores. The neighbourhood is also known for its really diverse LGBTQ nightlife offering.
Discovery Walks in the area:
▶ Bairro Alto & Príncipe Real: Local Hangouts and Forgotten Stories
▶ Historic Neighbourhoods: the Best Views, Food & Stories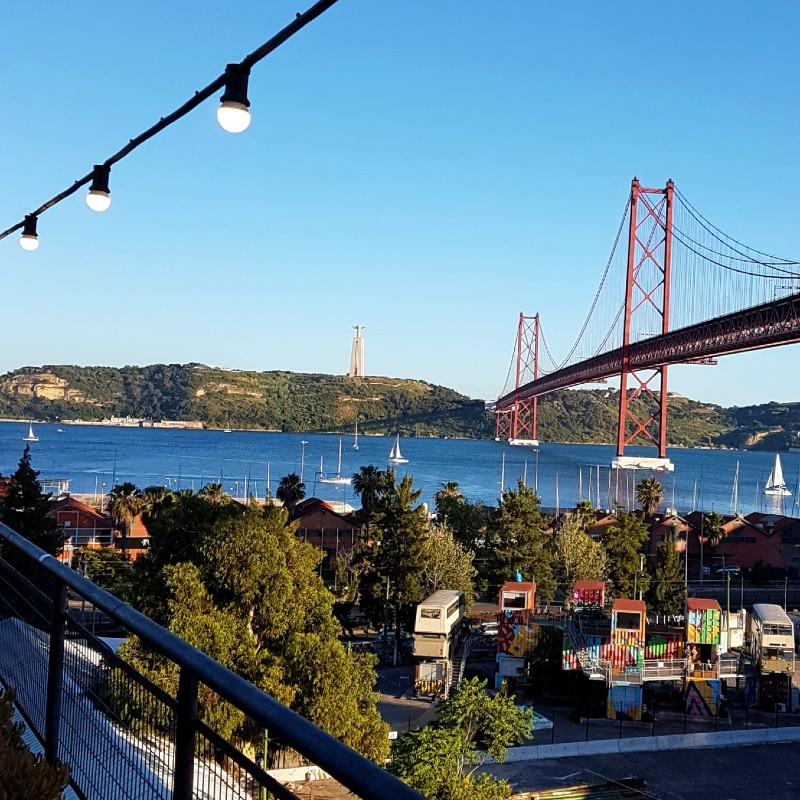 Alcântara
If you're a bit of a foodie, you'll enjoy getting to know this part of town, like us. Your mouth will water the moment you enter artisan Gleba bakery, and if you're into craft beer, you'll love Quimera Brewpub – it's literally a beer cave. You may discover some hidden culinary treasures on your way to Alcântara's hipster hotspot LX Factory and its neighbouring Village Underground Lisboa. These two unique places are best explored rather than explained, so we'll skip the spoilers.

Discovery Walks in the area: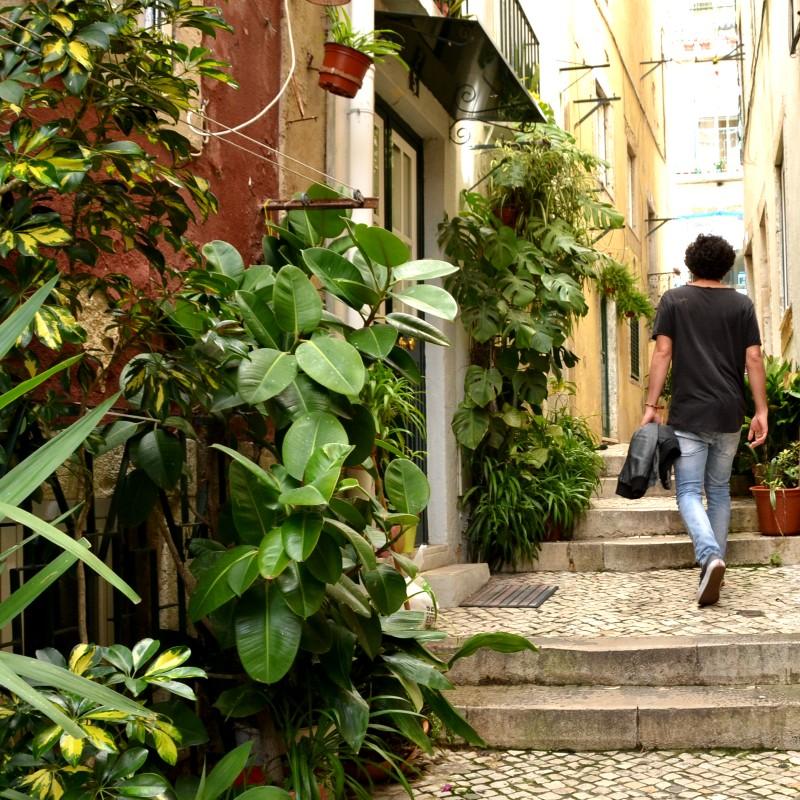 Alfama
One of Lisbon's most beloved neighbourhoods, known for fado, labyrinthic narrow streets and overall authentic feel. Two well-known viewing points, Portas do Sol and Miradouro de Santa Luzia, tend to be busy with tourists (those views are irresistible), so we recommend venturing off the beaten path to discover that neighbourhood at your own pace. Find Miradouro de Santo Estêvão for stunning views with less people around you and once you 'feed' your eyes, feed your belly too with fresh grilled fish and traditional Portuguese dishes at Pateo 13 nearby.
Discovery Walks in the area:
▶ Alfama & Baixa: Views & Outdoor Art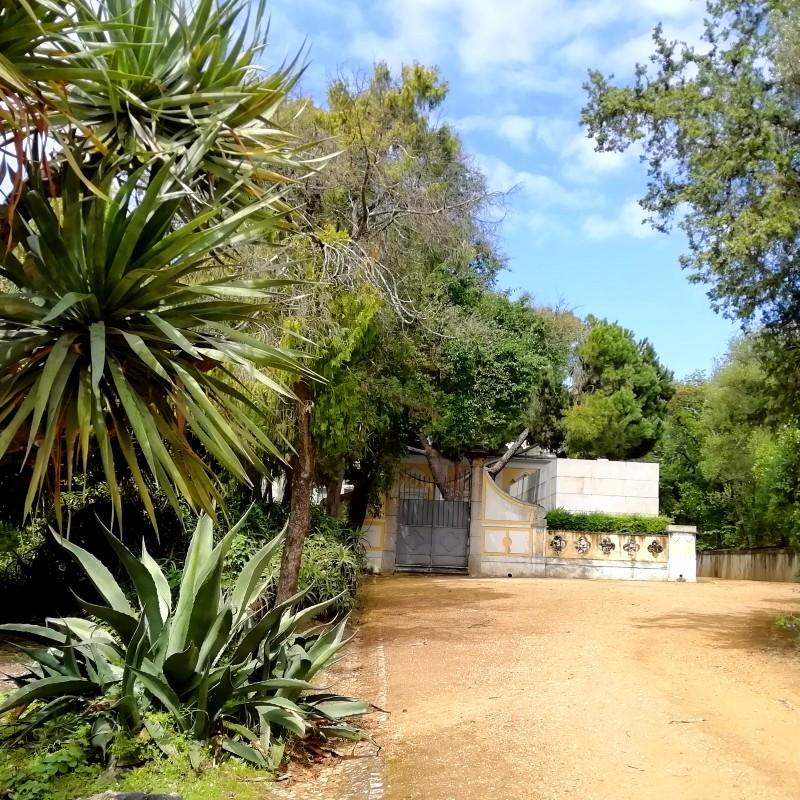 Estrela
Ask any local about that area and you'll likely get two answers: the garden and the basilica. Jardim da Estrela is a work of art: in between beautifully kept exotic plants, you can spot curious statues, decorated gazebos, and a couple of ponds – home to ducks, geese, and turtles. The park is open from early morning to midnight and it has two kiosks for you to enjoy. It's a wonderful green oasis, and there's a lot to explore nearby. Like the beautiful Estrela Basilica, just opposite the main entrance to the garden. But the real hidden gem of that neighbourhood is just 15 minutes away from there… Tapada das Necessidades is a bit forgotten wonderful park at the back of the Palácio das Necessidades (currently the Ministry of Defence and the Ministry of Foreign Affairs). Most days you are more likely to meet peacocks rather than other visitors. Make sure to explore every area of the park, especially the cacti garden which is one of the oldest in Europe.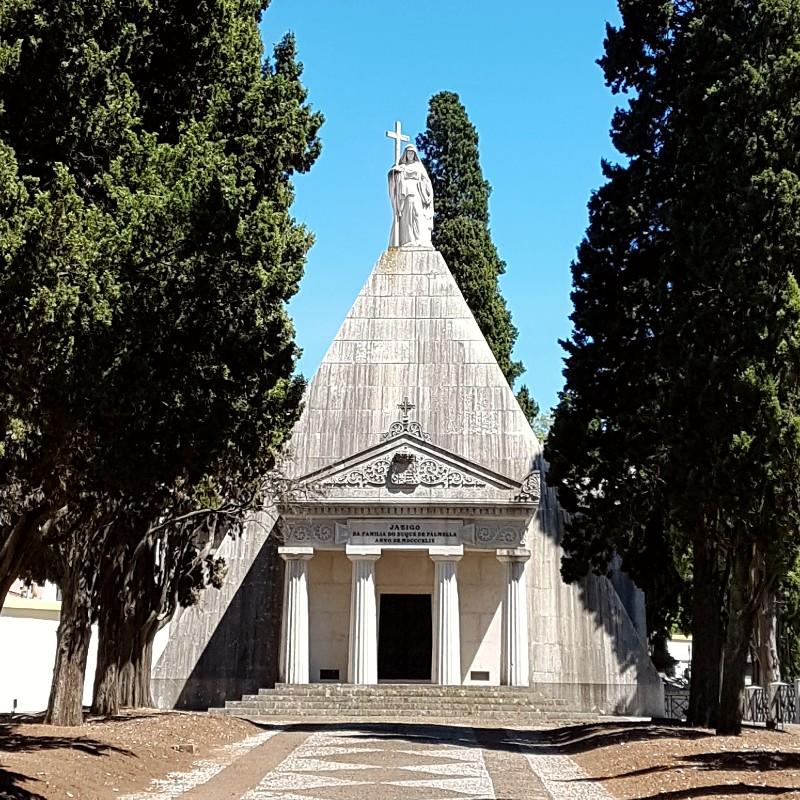 Campo de Ourique & Prazeres
Though having a reputation of an upscale neighbourhood, Campo de Ourique is undeniably charming. Just have a coffee or a drink in Jardim da Parada at the heart of that neighbourhood, watch turtles in the pond, and enjoy that blissful moment. It's open until late which makes it perfect for a relaxed summer night hangout. Hungry? Just around the corner there is a Campo de Ourique Market offering a range of foodie delights. You can also get your fruit, vegetable, herbs and spices supplies there as well. Also check out Ilha Da Madeira restaurant nearby (they have a great lunch deal). During the day, we highly recommend exploring incredible Prazeres Cemetery and its many secrets. At night, check out a speakeasy bar A Paródia (you'll need to knock on the door to get in).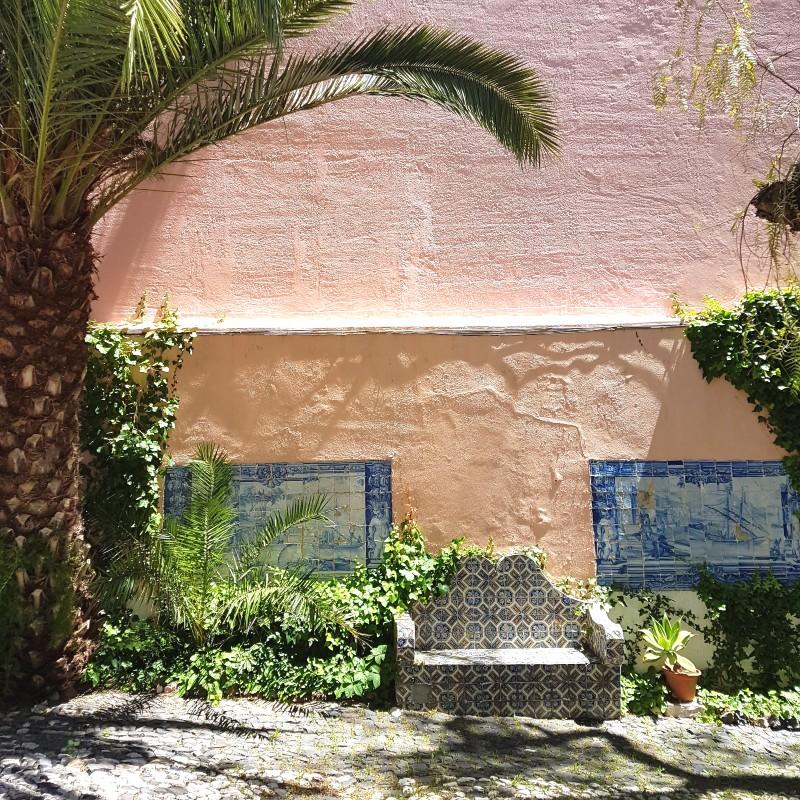 Lapa & Santos
Lapa is another affluent area of Lisbon with lots of embassies, consulates, luxurious hotels and villas. Pretty much wherever you go, you'll end up somewhere nice. Take Rua Sacramento à Lapa to see a building with a fascinating facade, and see how many flags of different countries you can spot around there. Because this neighbourhood is situated quite high, you'll get to enjoy impressive views of the River Tagus as well. Have a glass of wine at Senhor Uva, treat yourself to a dinner at Osteria – Cucina di Amici, and as you walk down towards Santos stop for a coffee at Mercearia da Mila. Situated by the very shore of the River Tagus, Santos is one of Lisbon's creative hubs. Popular with a younger crowd, the area has plenty of art galleries, dance studios, night clubs, and trendy bars and cafes. An impressive National Museum of Ancient Art is nearby and has a wonderful garden cafe with a riverside view. One of our favourite spots for food in the area is Mezze, run by Syrian refugees.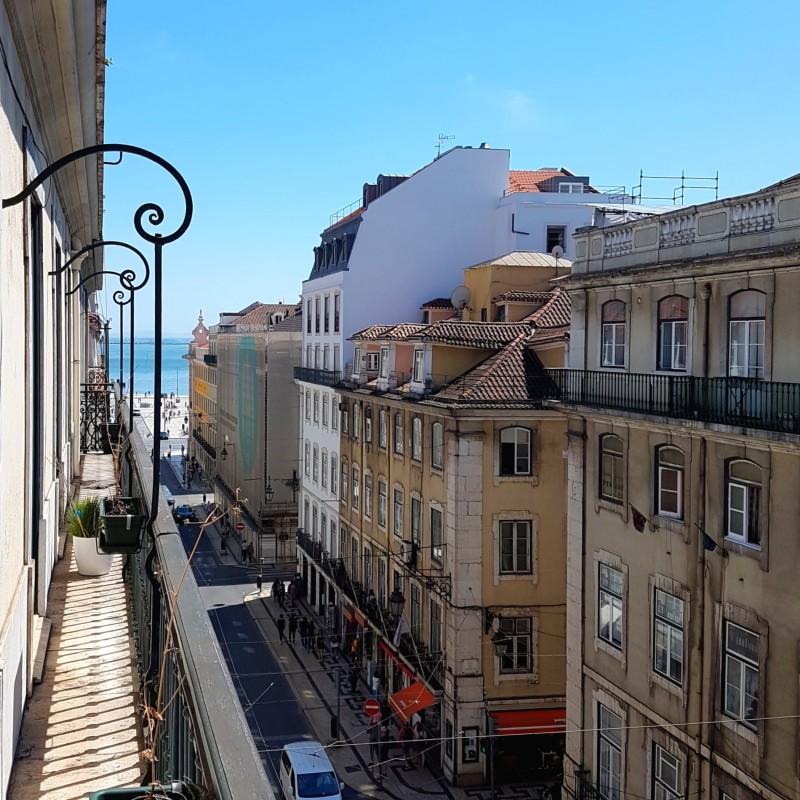 Baixa & Chiado
Baixa's spacious Praça do Comércio with its gateway to the River Tagus on one side, the mighty Rua Augusta Arch on the other, and the view of the castle in the background never fail to amaze. Our office is just a few minutes away (we can see the square from the balcony!) and we're impressed every time we pass by. This part of town was rebuilt completely after the massive destruction caused by the 1755 earthquake, and it's elegant and majestic. These days it's flooded with tourists and places catering to them, but it's still possible to trace down authentic local hangouts. Climb up to Chiado to visit the Contemporary Art Museum, Livraria Bertrand (the world's oldest bookshop still trading), or the roofless Convento do Carmo – a hauntingly beautiful reminder of the 1755 earthquake.
Discovery Walks in the area:
▶ Alfama & Baixa: Views and Outdoor Art
▶ Historic Neighbourhoods: the Best Views, Food & Stories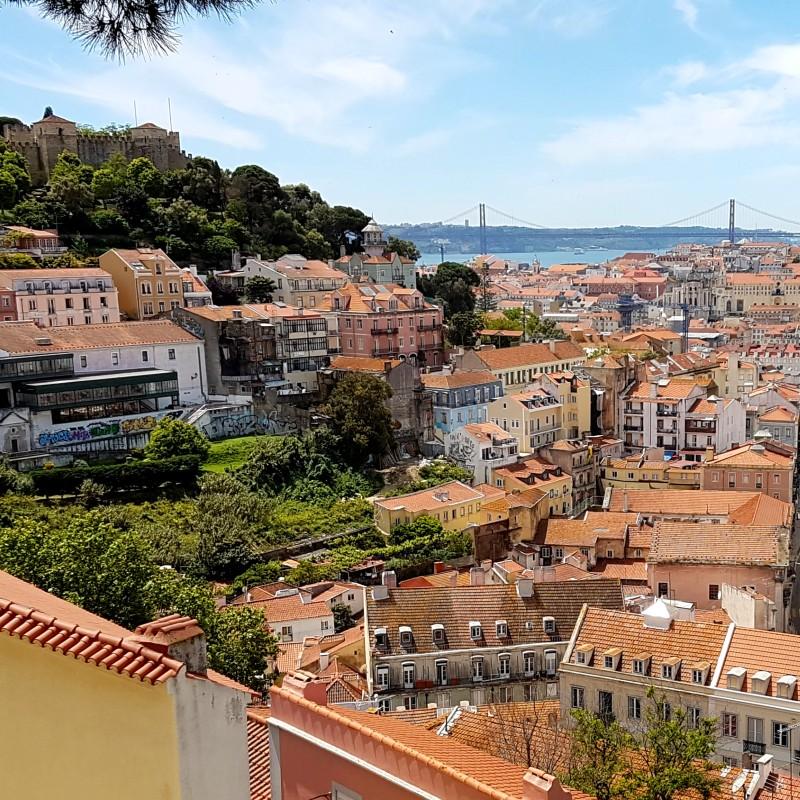 Graça & São Vicente
Another old part of Lisbon, so expect narrow paths and picturesque sights. The views from Miradouro Sophia de Mello Breyner Andresen (better known as Miradouro da Graça) and Miradouro da Nossa Senhora do Monte will make you fall in love with the city again and again. If you're in the area on Saturday, visit an outdoor market Feira da Ladra, nearby the São Vicente church, where you can find real treasures – and a whole lot of fascinating random items! Lunch at A Janela da Voz Do Operário, just around the corner, is always a delight too.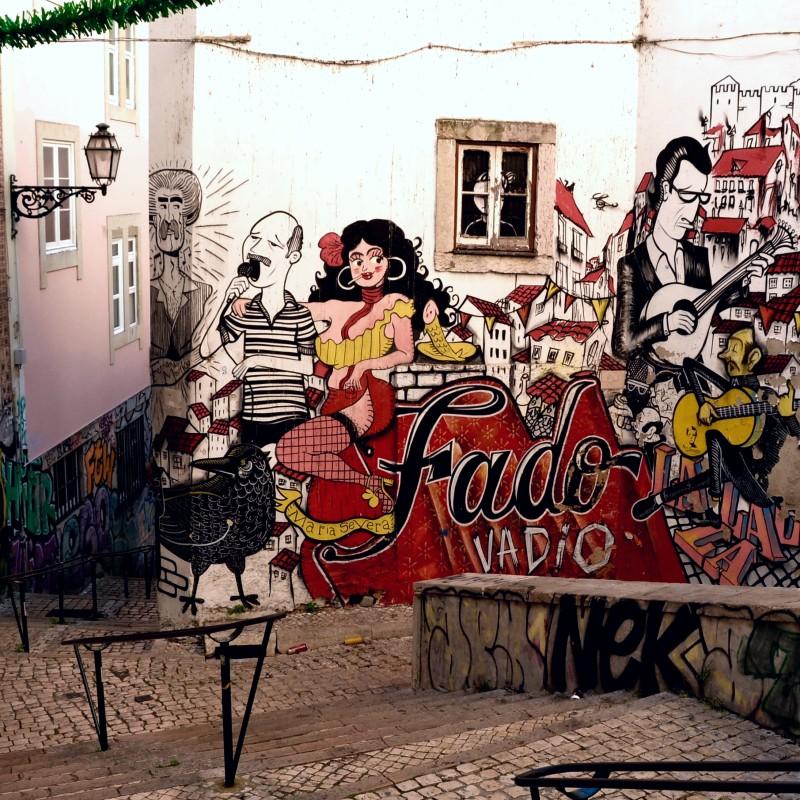 Mouraria
It's both a well-known and a secret area of the city; after a few visits it may start to seem familiar, only to surprise you with a newly discovered street. What makes this old Moorish neighbourhood so unique is its multicultural heritage, also linked to fado – as illustrated on a flasghip mural at Escadinhas de São Cristóvão. You're likely to see us at Café O Corvo enjoying the food and relaxing on their small terrace. If you're hungry and in the area, we also recommend Cantinho do Aziz for mouth-watering Mozambican flavours, or a social enterprise Cozinha Popular da Mouraria.
Discovery Walks in the area: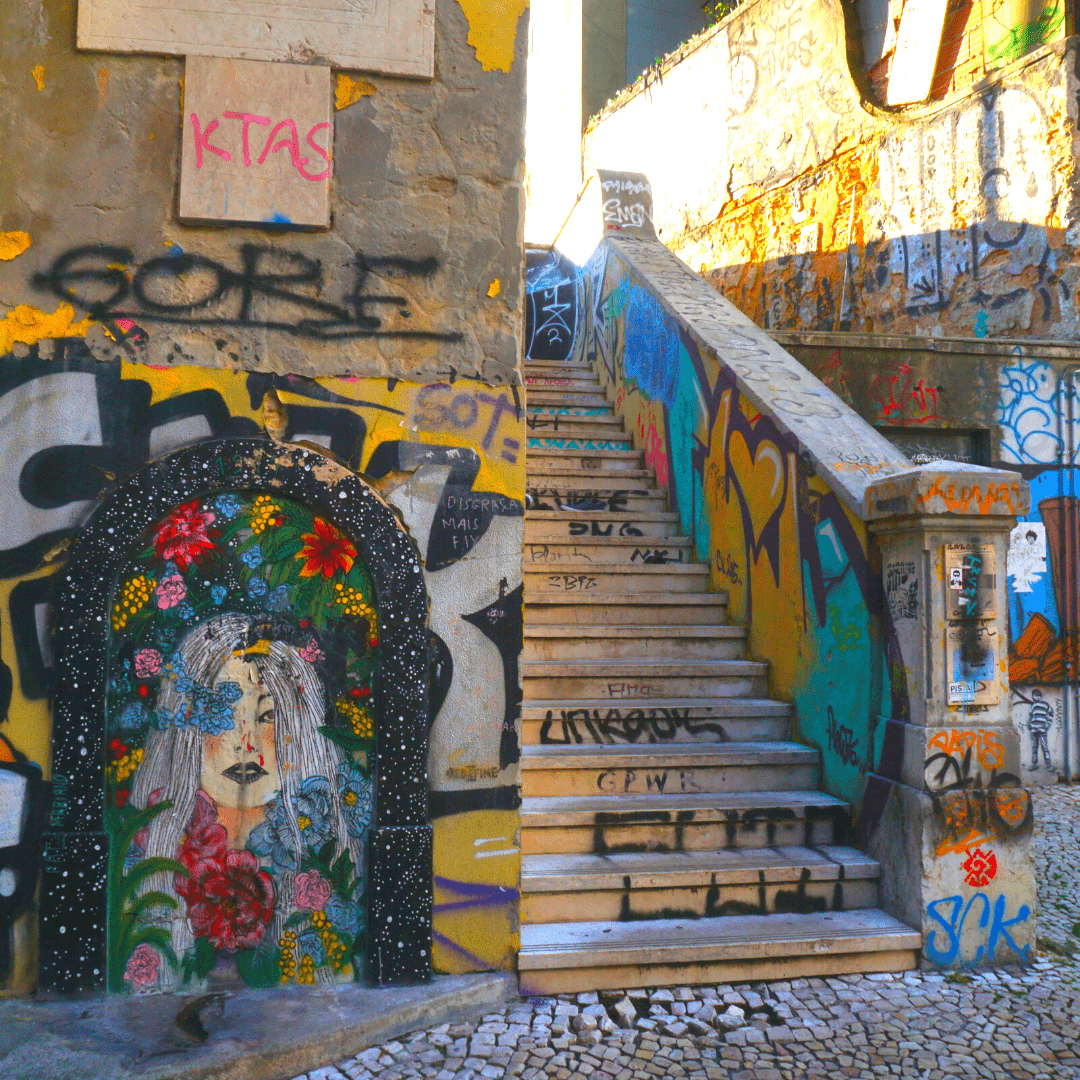 Intendente, Anjos & Arroios
Welcome to the vibrant neighbourhoods, connected by Almirante Reis avenue, which have transformed a lot in recent years. Come to Praça do Intendente to meet friends for a coffee, and if you're looking for a cool place to hang out in the evening, head to Casa Independente and explore all its floors and the patio. Also at this square is A Vida Portuguesa shop offering a wide range of artisan Portuguese products, including Bordallo Pinheiro's famous ceramics. Both neighbourhoods are known for their multiculturalism, so you can see the fusion of influences expressed everywhere from local restaurants to art galleries. Get to know the area's dynamic community at Anjos70 – an independent multicultural centre located in a former glass factory, known for its flagship Art & Flea Market showcasing over a hundred young designers and local businesses every month.
Discovery Walks in the area: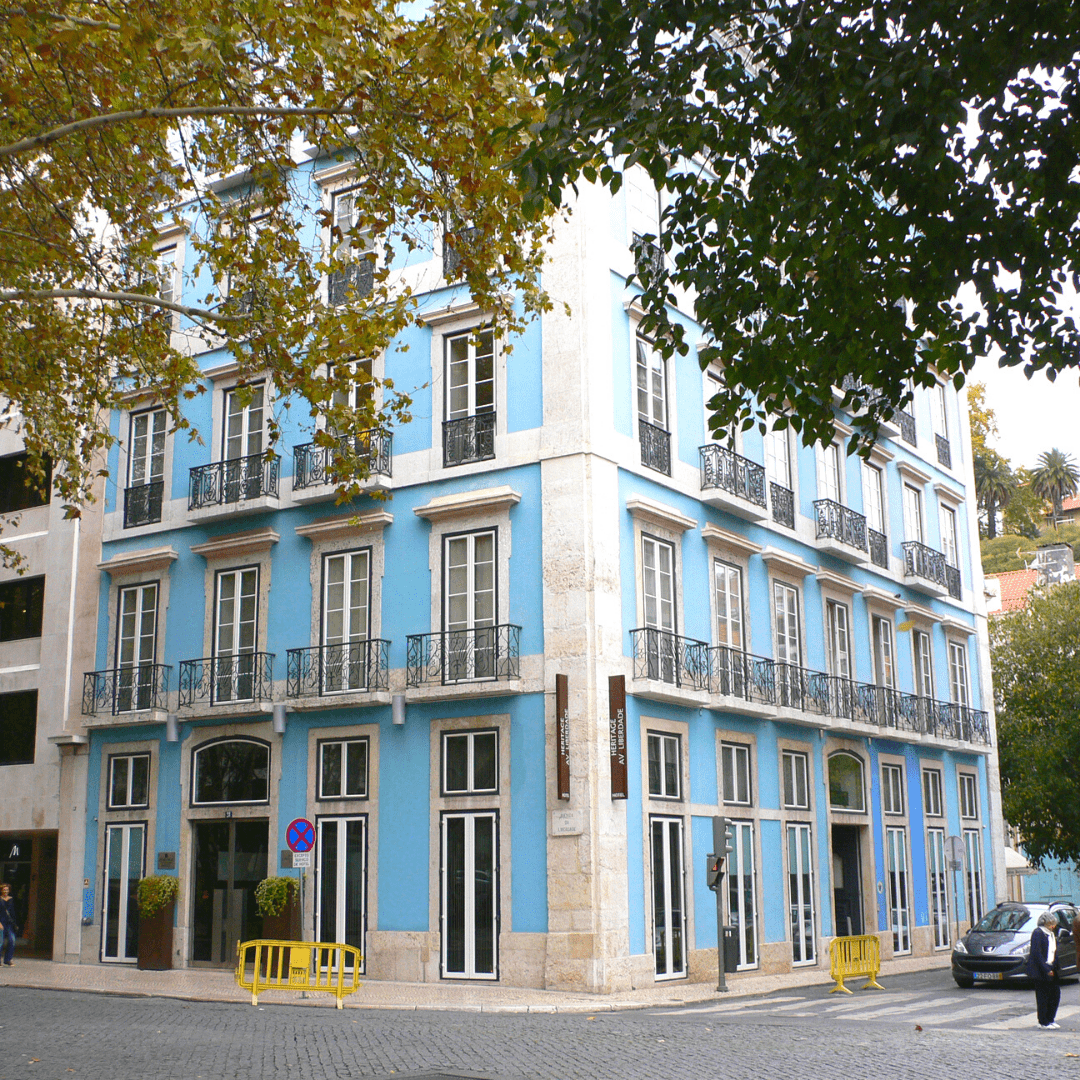 Avenida da Liberdade
Enjoy a walk from Rossio all the way to Eduardo VII Park (or the other way around) alongside this magnificent avenue. In the summer, the trees offer a shadowy hideaway from the sun. We know that calçada portuguesa (traditional Portuguese pavement made of small pieces of stone arranged in patterns) is really beautiful on the sideways, but try to look around too! Enjoy a coffee on the balcony of Cinema São Jorge, an impressive example of 1950s architecture and home to most of Lisbon's film festivals. A couple of streets away from there you can visit Cinemateca Portuguesa, which is a treat for any cinephile and it has a lovely rooftop terrace too. Actually, there are quite a few rooftop terraces in the area that not many people know you can access.
Discovery Walks in the area: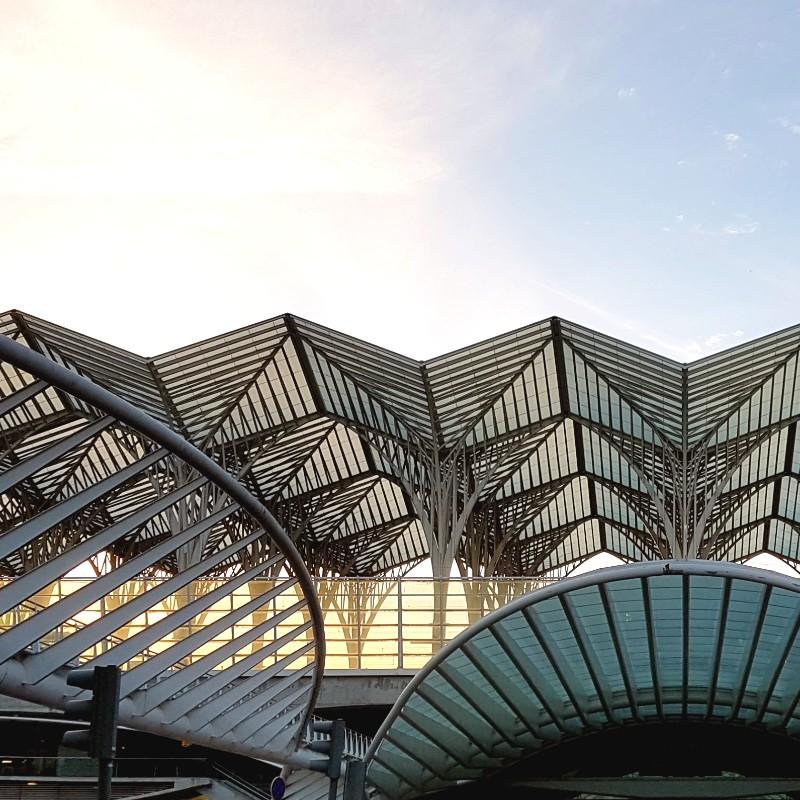 Parque das Nações
Park of the Nations is a modern district of Lisbon is also known as Expo, because it was shaped to what it is today when Portugal's capital hosted the World Exposition in 1998. You may even spot the event's mascot, Gil, still standing there. Come to this area to be amazed by the architectural wonders of the Oriente train station, Vasco da Gama bridge (at the length of 17.2km it's the second longest bridge in Europe), or striking Portugal Pavilion designed by Pritzker Award-winning architect Alvaro Siza Vieira. Or simply enjoy walking along the riverside boulevard (watch out, you may get splashed by one of the many fountains along the way… which is actually quite nice in the summer). The Oceanarium is quite impressive too!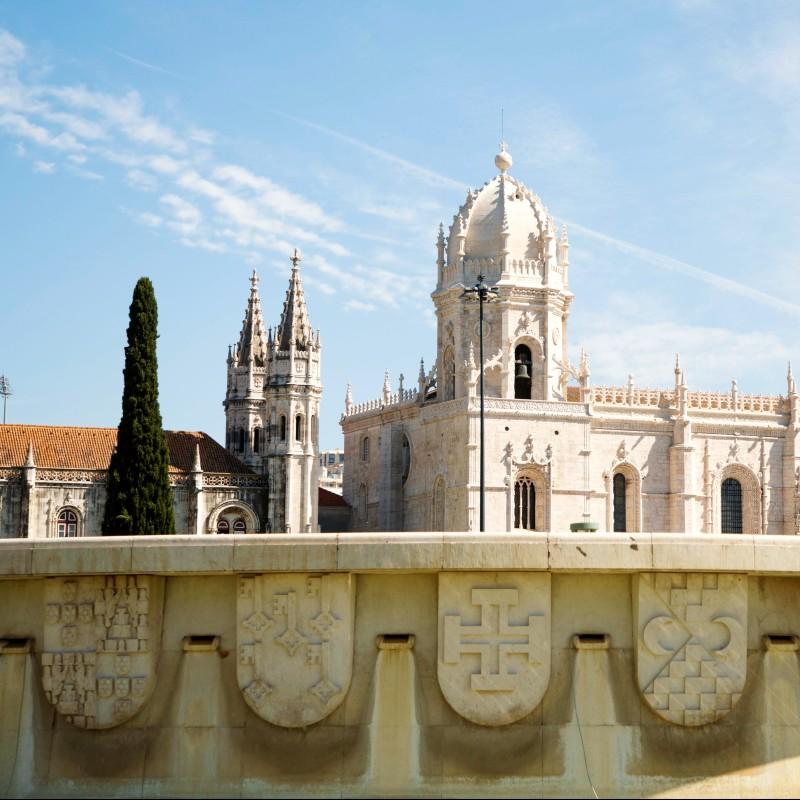 Belém
This neighbourhood is quite removed from the centre, but it will keep you busy once you get there. If you've never been, marvellous Jerónimos Monastery, a UNESCO World Heritage Site, is a must-see. Also, famous pastel de nata needs no introduction, and if you'd like to try the original version of this conventual sweet, just join the queue at its birthplace. For savoury delights, check out Italian-Japanese fusion restaurant Este Oeste, or stunning Espaço Espelho d'Água. If you have some more time, visit the newly reopened Tropical Botanical Garden, contemporary art exhibition at Museu Coleção Berardo in Centro Cultural de Belém, or explore MAAT – Museum of Art, Architecture and Technology. Otherwise, simply strolling by the river and admiring the view of the 25 de Abril Bridge and the statue of Christ the King on the other side of the river in Almada is a pleasure on its own.
Discovery Walks in the area: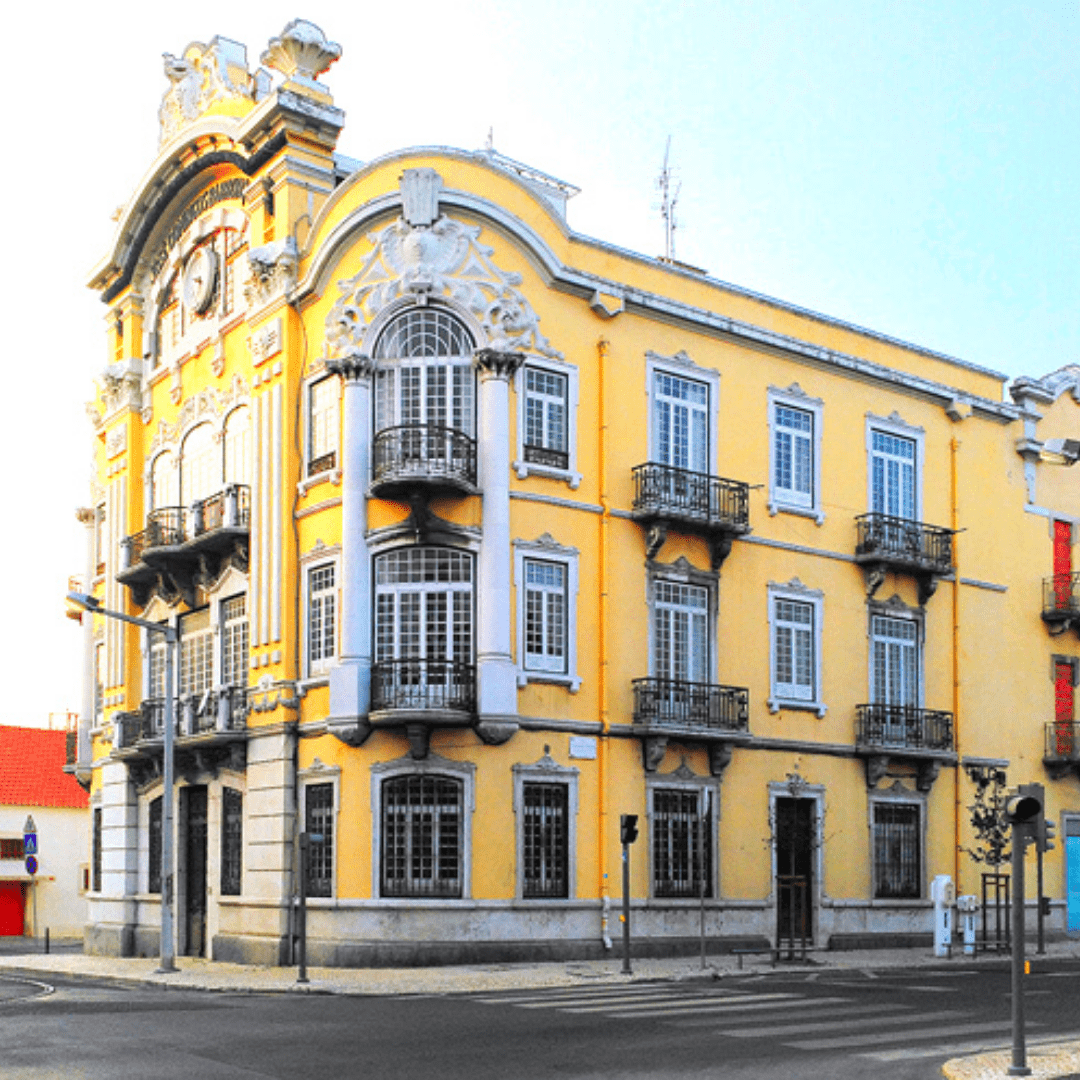 Beato & Marvila
What was once an industrial part of the city, is now becoming some of its coolest neighbourhoods. With artist studios and startup hubs popping up in the area, there is more and more going on. Check out local galleries, see what's on the menu in new restaurants (our top tip: Aquele Lugar Que Não Existe), and visit the National Museum of the Azulejo, located in an old convent just at the edge of Beato.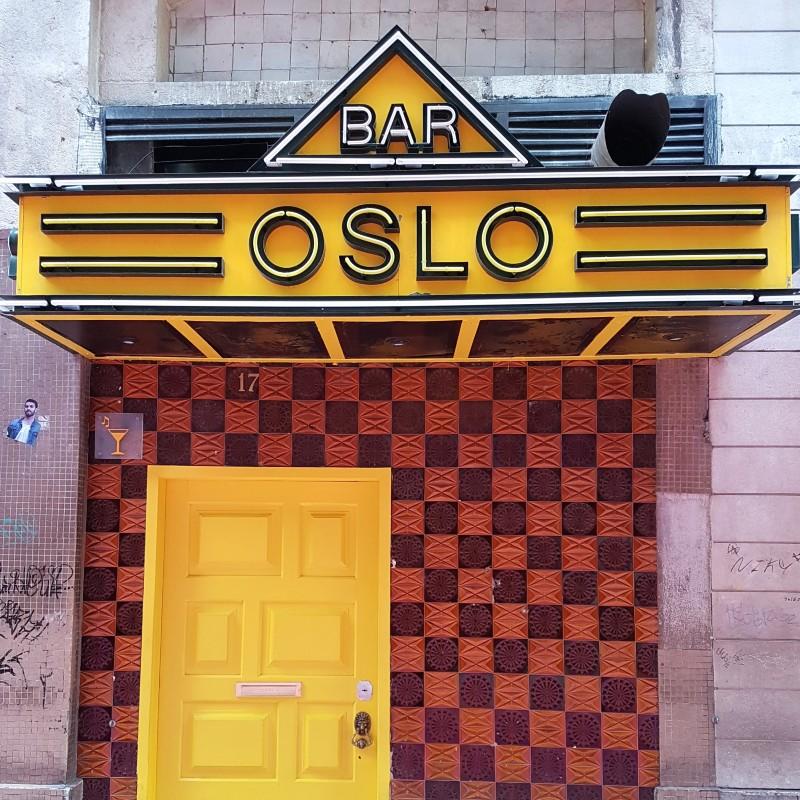 Cais do Sodré
Like many parts of Lisbon, this neighbourhood has been going through a lot of changes in recent years. The colourful Pink Street was once an area where sailors would hang out (you'll notice that many bars and clubs have the names of other port cities in Europe). This neighbourhood is known for its transportation hub (here you can catch a metro, a ferry to the other side of the river, or a train headed to Cascais) and the Time Out Market (also known as Mercado da Ribeira) packed with a wide range of pop-up food stalls.
24 coolest neighbourhoods in Lisbon
As described above!
24 freguesias of Lisbon
Formal administrative districts
Explore Lisbon's Neighbourhoods Playfully