Amsterdam in the most populous city in the Netherlands. Commonly referred to as "Venice of the North", due to the city's complex canal system, Amsterdam has grown to be much more than that. Today it's atmosphere is recognized all over the world for its architectural treasures, quirky vintage shops, traditional spots and hidden-gem-packed scenery. Who better to tell you more about this amazing city than a local herself, ready to share everything she knows with you. Let's make your trip to Amsterdam one to remember!
Born in Bangkok 18 years ago, Jaja's desire to get to know new places and cultures as well as her love for travel took her to Amsterdam to study. She is now our content creator in the city and is going to tell you all about the best tips, tricks and places to visit when in town, so that you can fall in love with the city like she did.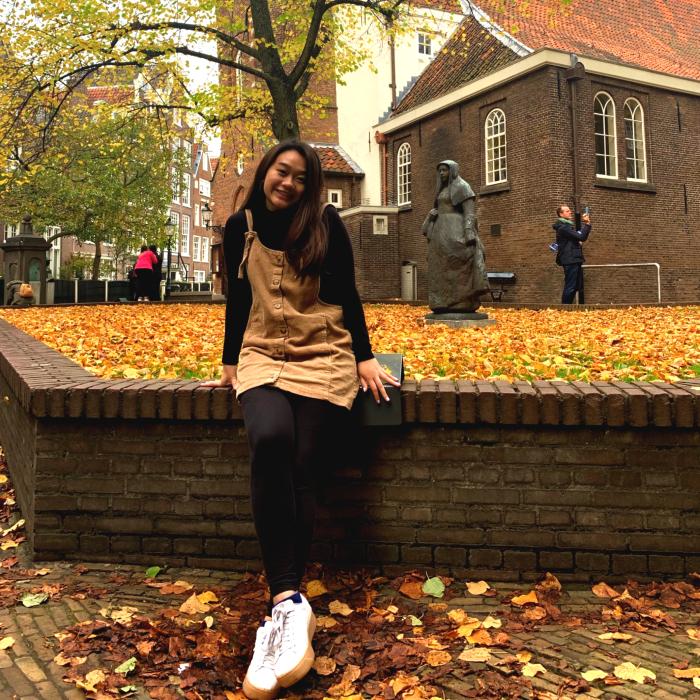 Hello, Jaja! Or actually… how do you greet a friend where you live?
We say 'sawadee peuan' which, when translated means hello friend!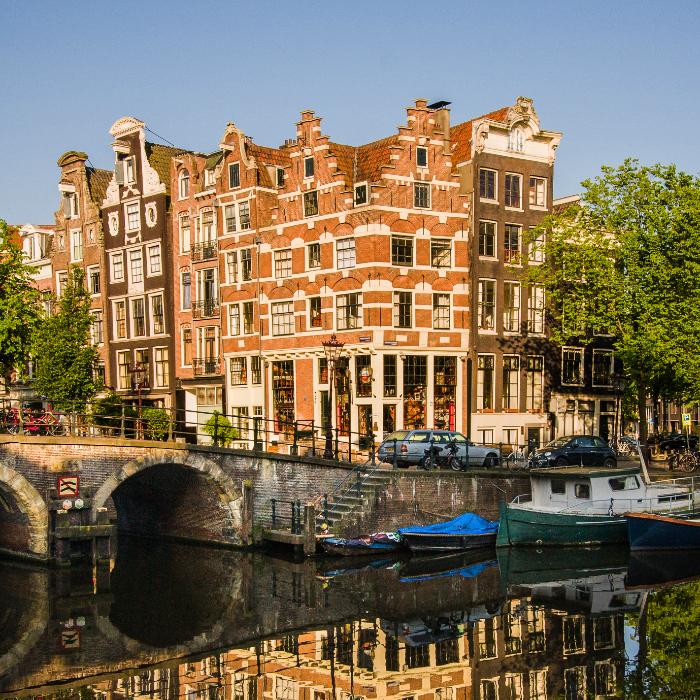 You're capturing great content from Amsterdam. How do you usually discover new places in the city – beyond playing our discovery games?
Often times I'm on a mission to finding a good cafe to study at or a new restaurant to try with some friends. Other times, I get too lazy to look down at my google maps and end up getting lost which isn't so bad because I usually find cool places I note to come back and visit.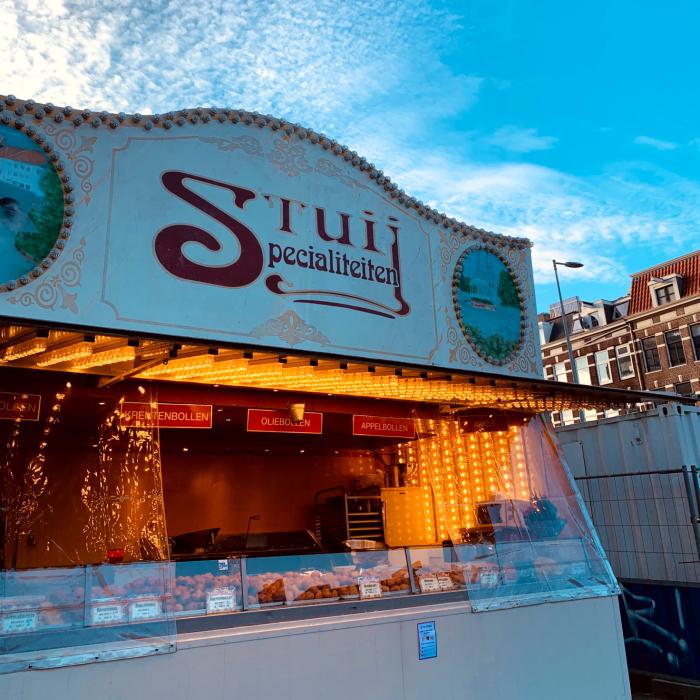 What's your most recent discovery in Amsterdam?
During the months leading up to the New Year's Eve, you will start seeing bright and white pop-up stores around the city called Gebakkram (also known as olliebollenkraam). Here, you can find oliebollen (literally translated as oil balls), which are delicious traditional Dutch donuts with a wide variety of flavours for you to choose from. My personal favourite is the appelbollen (apple balls). So if you're around town, grab a Dutch donut before it's too late (November to January).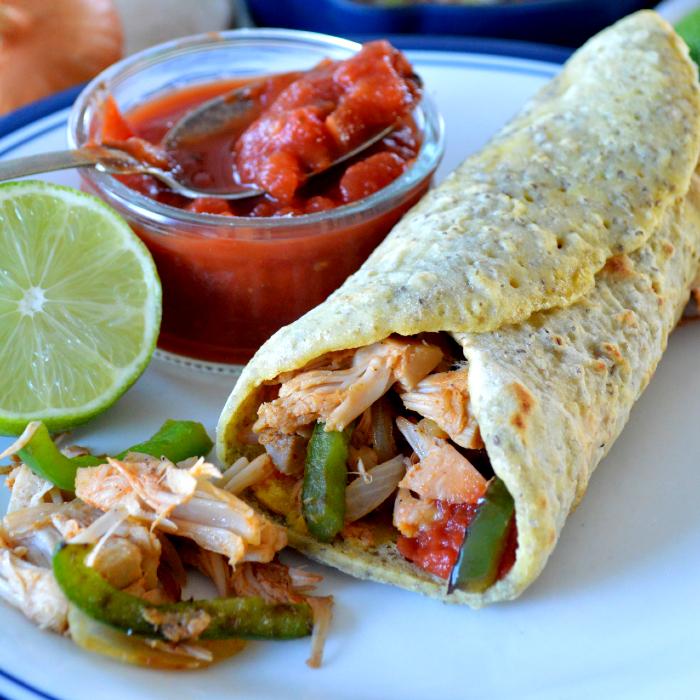 What's your favourite place for an indulgent feast in the city and your favourite local snack/dish?
The Original California Burrito Company is my personal favourite. It's a small restaurant around the Spui area that sells the most hearty burritos you'll find in Amsterdam! It's fast, filling, with most meat or veggie options and most importantly delicious! Besides that, we all know the classic Dutch stroopwafel (literally translated as syrup waffle) which is my favourite local snack. You can find them at basically any store in Amsterdam, but I highly recommend getting your delicious dessert at markets such as Alerby Cuyp for the full experience.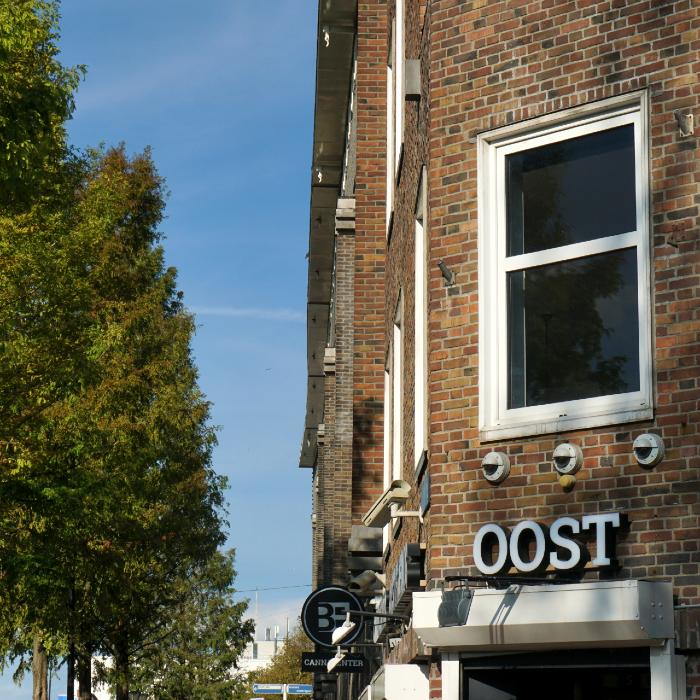 A group of friends are visiting in Amsterdam; where should we take them to fall in love with the city?
For a perfect afternoon that will for sure make my friends fall in love with the city is bringing them to Amsterdam East. It's a beautiful neighbourhood with amazing restaurants and local shops that will keep them busy for the afternoon. After they had enough of retail therapy and their stomachs are full, I would bring them to Oosterpark. I think the park shows a different, quieter, side of Amsterdam that most visitors won't expect coming from such a vibrant and busy city.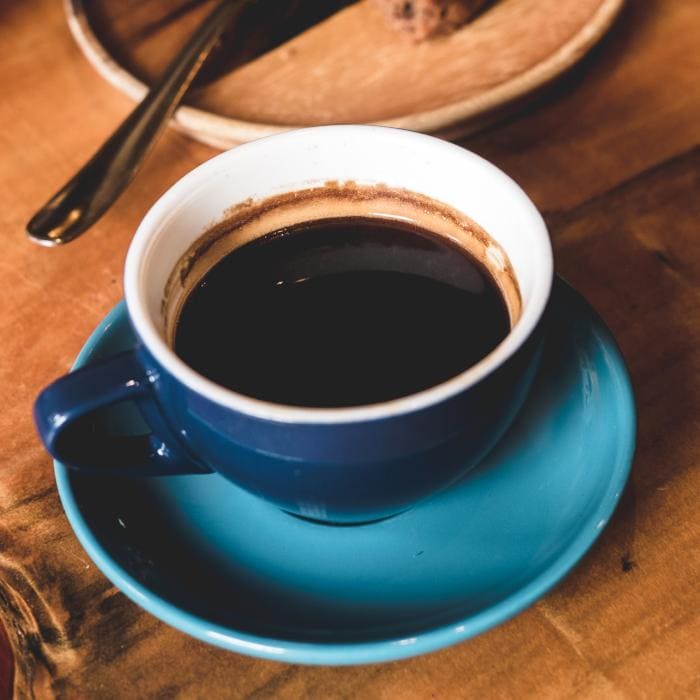 And once the friends' visit is over and we need some quiet and focused time to catch up with studying/working/reading, where do we go?
My go to is always Coffee Company as, as I learnt from my experience in the city, there's a branch somewhere near you wherever you are in Amsterdam. And being a coffee addict like myself, you're always certain there will be good and reliable coffee waiting for you to enjoy along with your reading.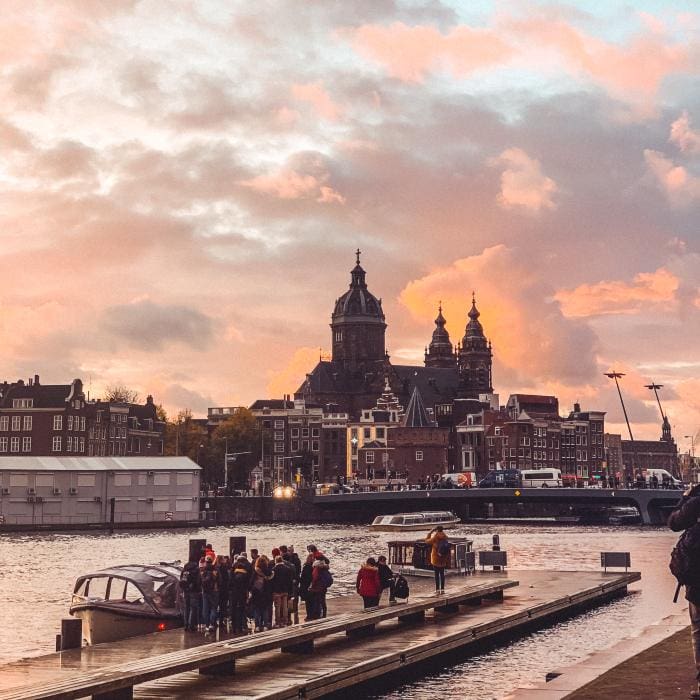 What's the most recent picture of Amsterdam you took with your phone and what's the story behind it?
I just spent my whole Saturday trying to catch up on University work with some friends at a cafe and we were making our way home. On our way to the metro station, we were mesmerised by the cotton candy sky. The winter weather had us freezing but I could not resist taking a few photos of the sunset. It was so beautiful that for a few minutes, I completely forgot about the miserable wind and cold that is typical of Dutch weather. I love how a few seconds before, I would have done anything in my will-power to get indoors but once we saw the sunset, we spent so long admiring the views and taking photos, photos, and more photos! We were out there probably longer than we should have. Funny what the view can do to you…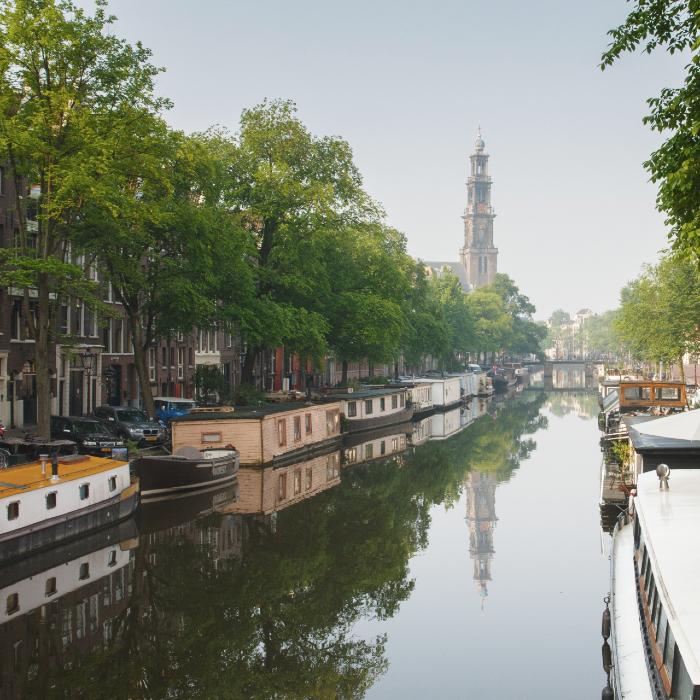 Yikes! We have just one photo left on a film in the camera… Where from do we snap a stunning view of Amsterdam?
With Netherlands being such a flat country, it's hard to encapsulate a view of Amsterdam in one photo. So what's something that represents Amsterdam more than the view of Amsterdam itself? The canals! Often times, the canals are overcrowded by tourists trying to get their iconic canal photos as well. So I definitely recommend going to the Prinseneiland area. Not only do you get the canals, you are able to see the traditional Dutch architecture and possibly spot the red windows. Or if you have some time to spare, take a walk outside of Amsterdam central because trust me, there is bound to be a canal on every road you pass by.
One last question, but no spoilers, please! What's your favourite riddle from the city discovery games you played in Amsterdam so far?
The houses between houses in Jordaan!
Ready to enjoy Amsterdam like a local?