A Baltic metropolis boasting a wonderful blend of old and new, with Nordic, German and Soviet influence evident on every street, Riga is a haven for hidden gem seekers. Who better to help you find them than a living, breathing local? Introducing our awesome game builder…
Tabatha moved to Riga two years ago and fell in love with it. With a burning desire to explore the paths less travelled, she has spent hours familiarising herself with untouristic neighbourhoods and getting lost in the city parks just outside of the Old Town.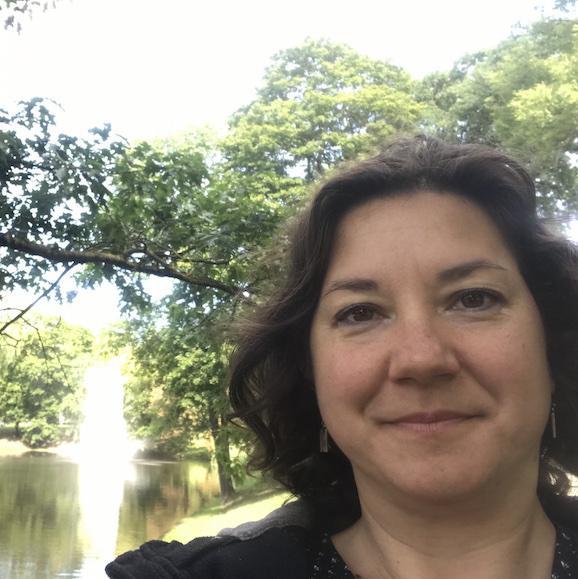 Hello, Tabatha! Or actually… how do you greet a friend where you live?
Sveiki!

You've built an amazing game in your city. How come you know all those incredible secret spots and fascinating local stories?
I love sitting in the cafes and chatting with my local friends who tell me about the history of their beautiful country. I have also spent hours wandering through the parks just outside the Old Town. The parks are beautiful and yet so close to the city centre.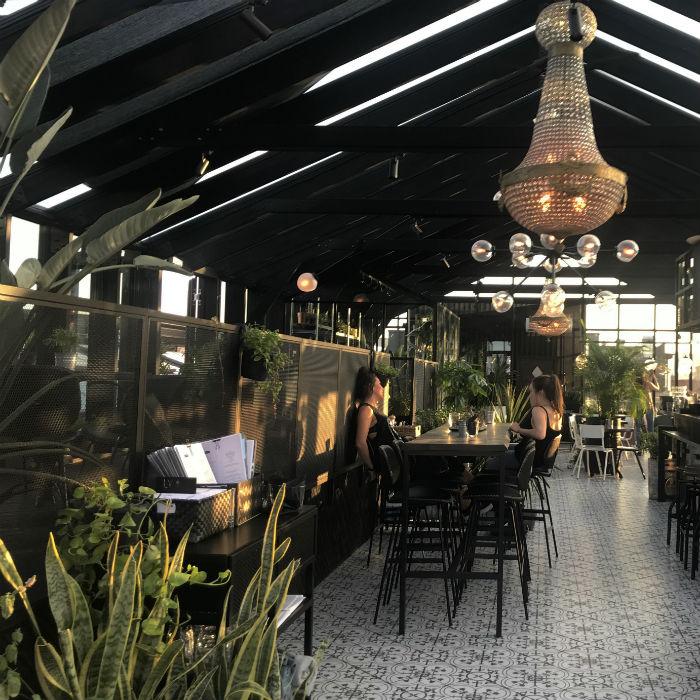 You must have discovered a lot of new things in your two years in Riga, but what's your most recent discovery?
Herbārijs! A great cocktail bar that grows many of their own ingredients. Hidden away on the roof of the Galleria Riga. It is open all year and feels like you are in a green house. Great vibe and a beautiful place to spend a sunny afternoon.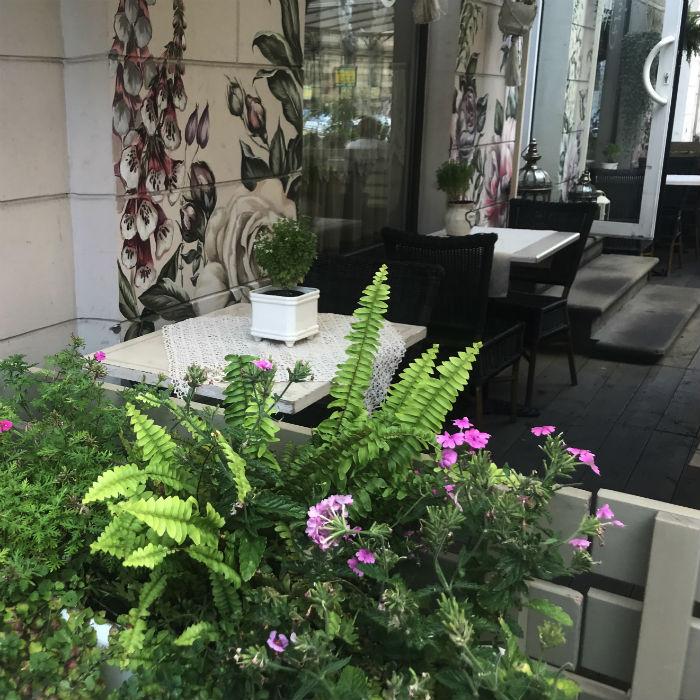 What's your favourite meal of the day and where do you go to make that meal extra indulgent? What's your top pick from the menu?
There are so many amazing places to eat in Riga, I have been astounded at the choices I have. I like a lunch with friends, sometimes on a patio. My current favourite is Cafe Mio on Blaumana iela. While they do steak very well, their sea trout ceviche is amazing.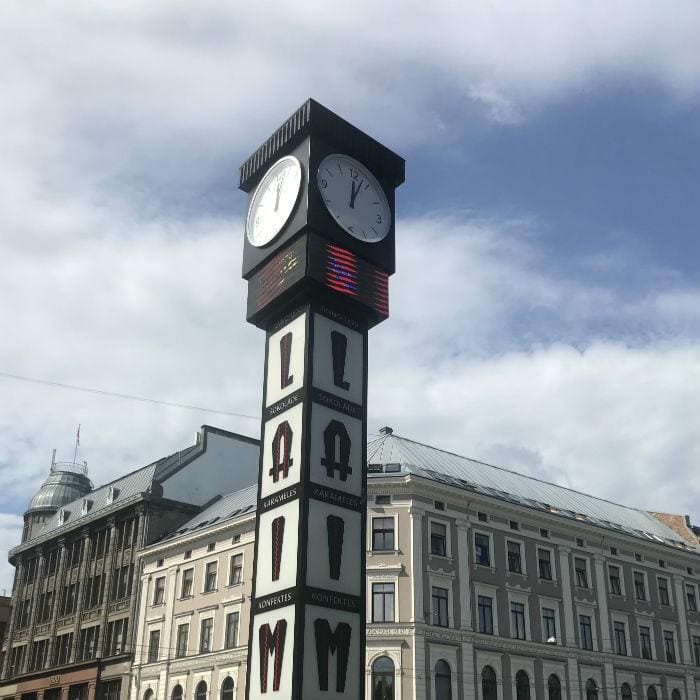 Yikes! We have just one photo left on a film in the camera… Where from do we snap a stunning view of your city?
Standing at the Laima clock next to Kolonāde restaurant with the Old City behind you.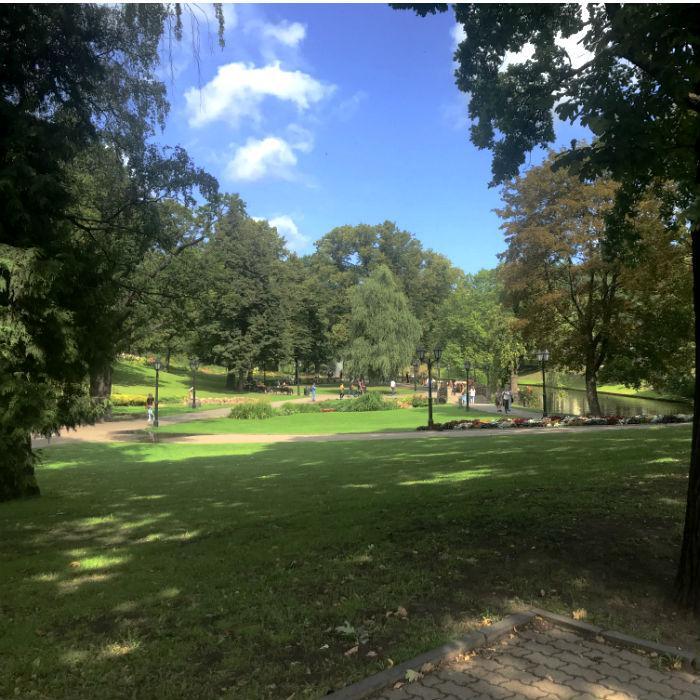 Speaking of photos – please take a look at the gallery in your phone. What's the most recent picture of the city you took and what's the story behind it?
Most of my pictures are of the parks, especially in the snow. I started running after I moved to Riga because I wanted to spend more time keeping active while exploring, and I love escaping the city and enjoying nature. Taking a picture of the canal or the trees is always a good excuse for a quick "break"!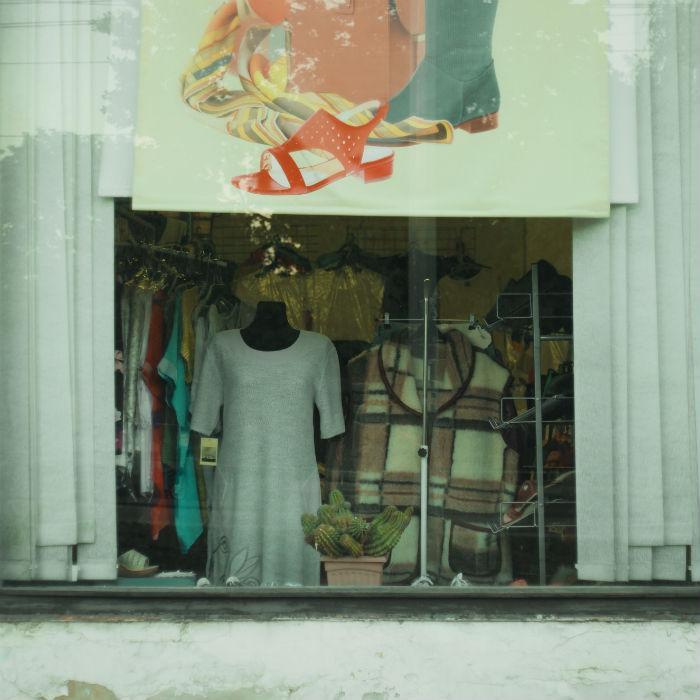 A group of friends are visiting in your city; where should we take them to fall in love with the city?
For a true Latvian experience, I like taking friends and family to the Kalnciema Fair. This is part farmers' market / part craft fair where you can experience traditional Latvian products and see some of the traditional wooden buildings. This place is bustling, and local vendors get a kick out of people trying to speak Latvian – I have been given free food for trying! Buy some bread and cheese and find the ice-cream vendor in the bow-tie – they have charcoal ice-cream! Wrap-up with a coffee at Kairi Cafe. I used to live close to here and their Caesar salads were a lunch go-to for me!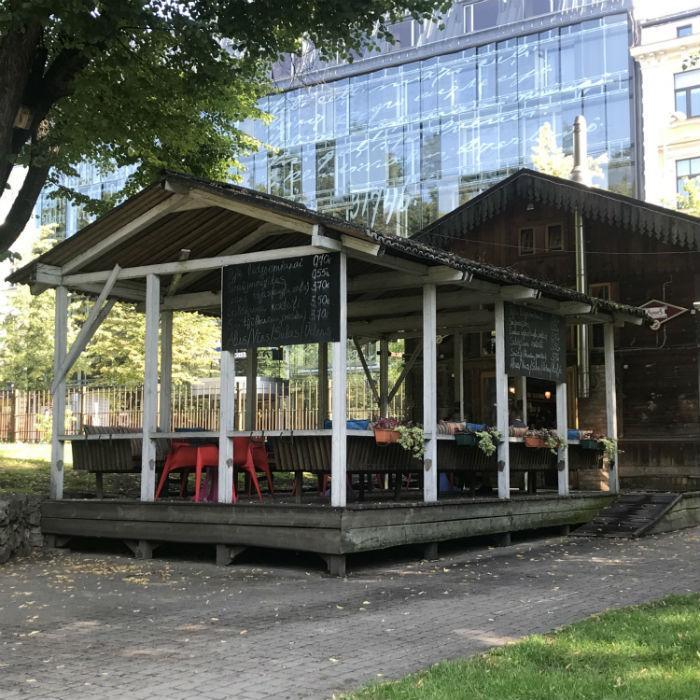 And once the friends' visit is over and we need some quiet and focused time to catch up with studying/working/reading, where do we go?
I love curling up with a book at Apsara Tea House. It is the perfect place to chill with a great tea or coffee. I head for the location along the canal and love to sit upstairs when it is snowing, or around the hexagonal wooden building in the summer. This is also a fantastic place to let the world go by!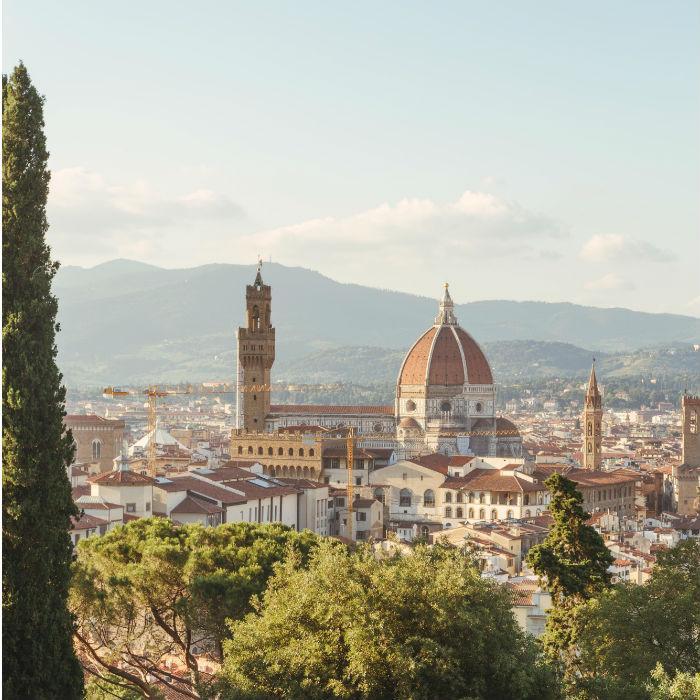 Yay! A surprise long weekend appears in your calendar and a couple of tickets to any European destination land in your mailbox… where do you go on an adventurous city break, and why?
Florence! I like wandering old city streets and getting lost. Florence is a great place for this, plus just outside the city is beautiful countryside with bike ride winery tours. Not to mention the food, which is amazing.
One last question, but no spoilers, please! What's your favourite riddle on the trail you've built there?
I think Milde is such an important part of Latvia. She is so strong and has so much history to share with everyone. Plus – it is cool how she was paid for…
Ready to enjoy Riga like a local?