If you find Amsterdam a little too crowded, why not take a 15-minute train ride to charming Haarlem?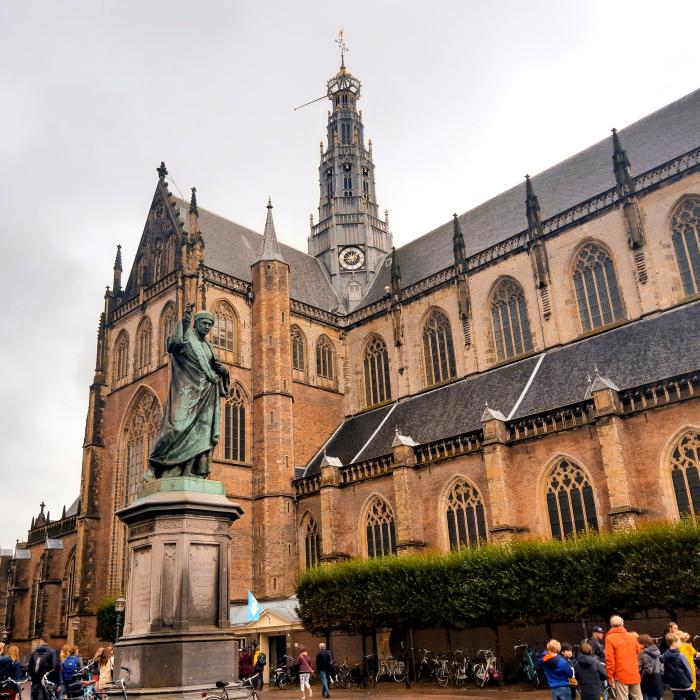 Haarlem was the second city I visited on my trip as a travel content creator with Secret City Trails and I found it to be a true hidden gem! I did a day trip from Amsterdam and unlocked Haarlem's secrets by playing a city discovery game called "Haarlem: The Secrets of its Golden Streets", through which I had the chance of wandering around the city (yeah, despite it was raining cats and dogs!) and getting to know the coolest things it has to offer. I ended up listing my favourite places and things to do, so hopefully you can follow in my footsteps when you visit the city. By the way, don't forget that you can see more tips and recommendations on Instagram!

In Harleem you will find a calmer scaled-down version of Amsterdam's popular canals, and a city with its own charming and vibrant atmosphere. I found it really relaxing to walk in the heart of the city, hearing the Spaarne river passing through! Between its ancient monuments and sights, you find a lot of courtyard gardens (some of them dating to medieval times) and other beautiful green areas. Also, if you love vintage shops as much as I do, you will be amazed by how many "old school" and quirky shops you can find in a small area!
Our favourite non-touristy things to do in Haarlem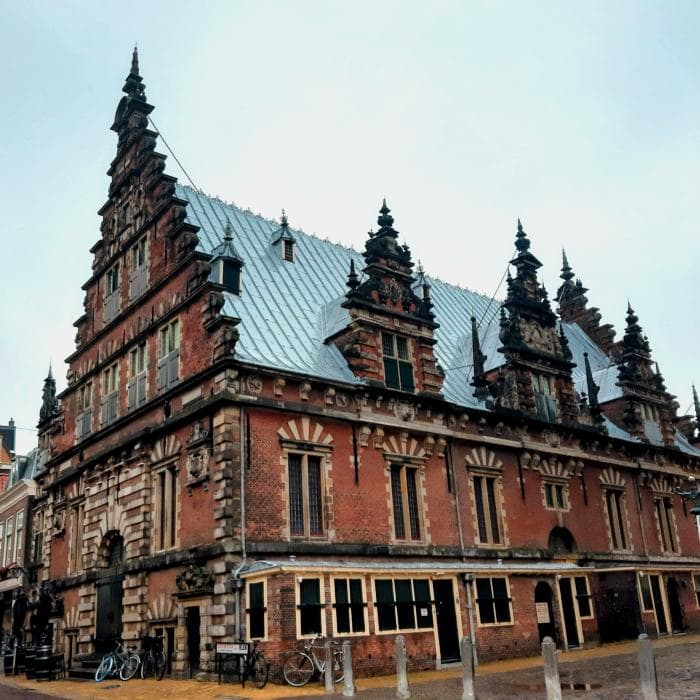 Admiring Haarlem's Historic Heart
The vast square of Grote Markt is located surrounding the impressive Grote Kerk (Big Church) and it's the hub of Haarlem's daily life, but also a place that deserves a closer look. Around it you'll find a curious building with (too) many tall chimneys, the Frans Hals Museum, a memorial statue of the man that, according to Haarlem's people and to many Dutchmen invented the printing press, Laurens Jansz, and other gems. There's also a market here on Saturdays.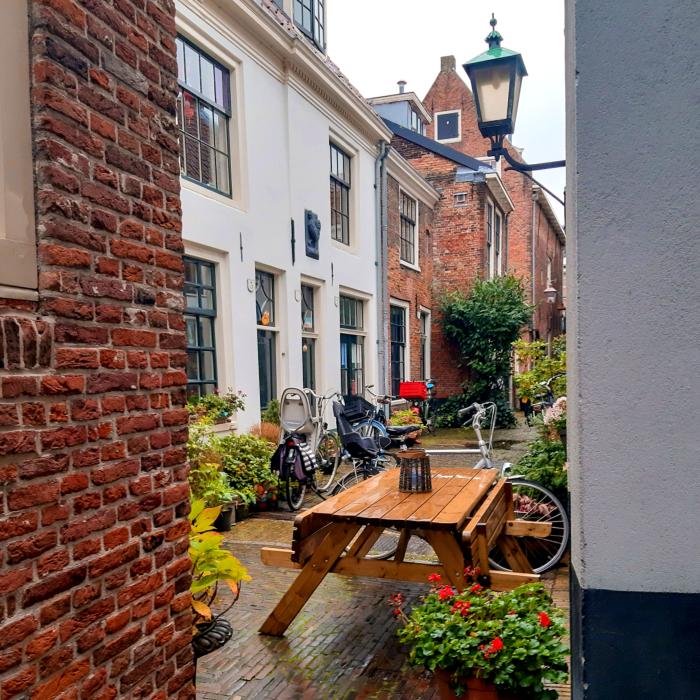 Exploring Haarlem's hidden courtyards
I heard that here are 21 public hofjes (courtyard gardens) in Haarlem, including the older and the most recent ones (the oldest dates back to 1395). You will enjoy finding its charming details – like the small bird houses and the public bookcases – and you'll see how well treated they usually are (people in Haarlem really value their green spaces).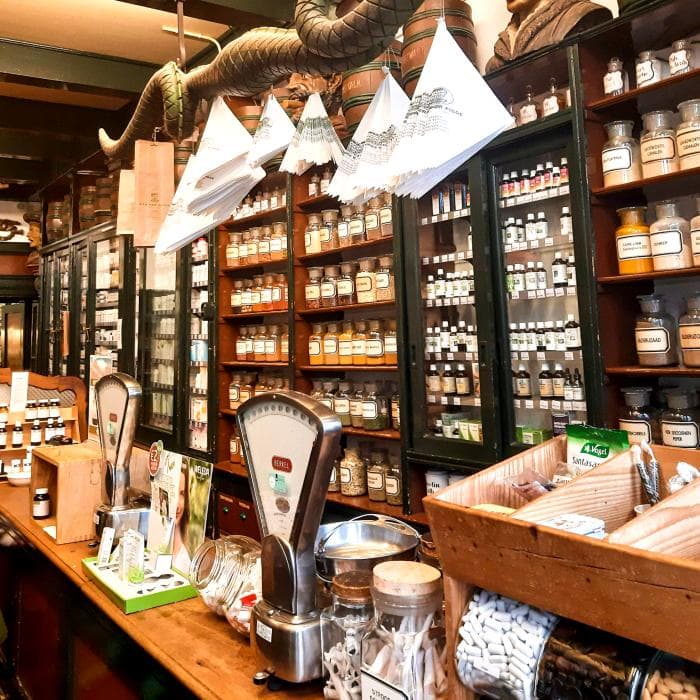 Visiting an ancient chemist's shop
Drogisterij A.J. Van der Pigge has been a family business since 1849. When I entered inside, I felt like I was in a Harry Potter movie. The shop is known for its famous Haarlemmerolie (Haarlem oil) powerful effects. It's a special recipe (or should I say, potion?) that is supposed to heal all minor illnesses.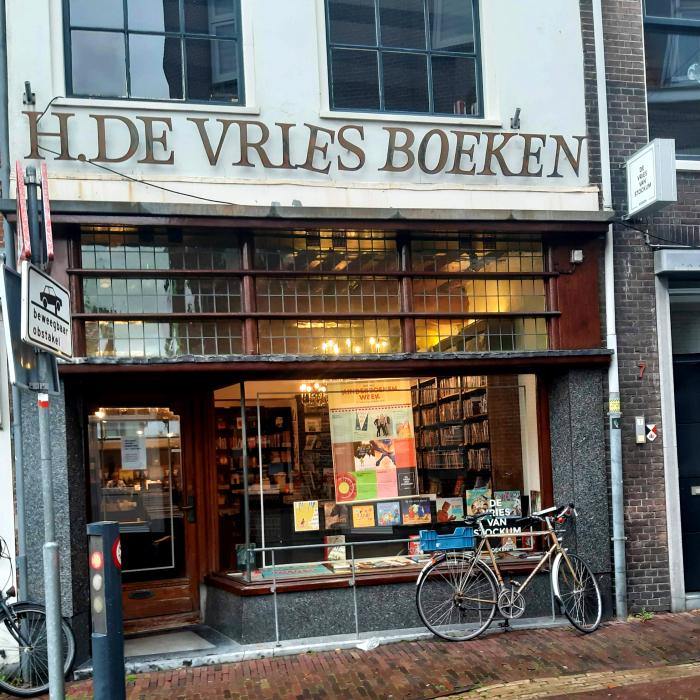 An old bookstore with a fireplace
I especially enjoyed finding Bookstore H. de Vries during my day trip to Haarlem, not only because I'm a book lover but also because it is probably one of the most charming bookstores I've ever been to, due to its decor, old chandeliers, and gorgeous original fireplace. Open since 1905, it caught my eye because of the painted tiles next to the entrance, showing that same building many years ago. Other thing that makes this store peculiar is that it started in a small division and has expanded over the years, purchasing adjacent shops. It is nice to see its large selection of books, even though most them aren't in English.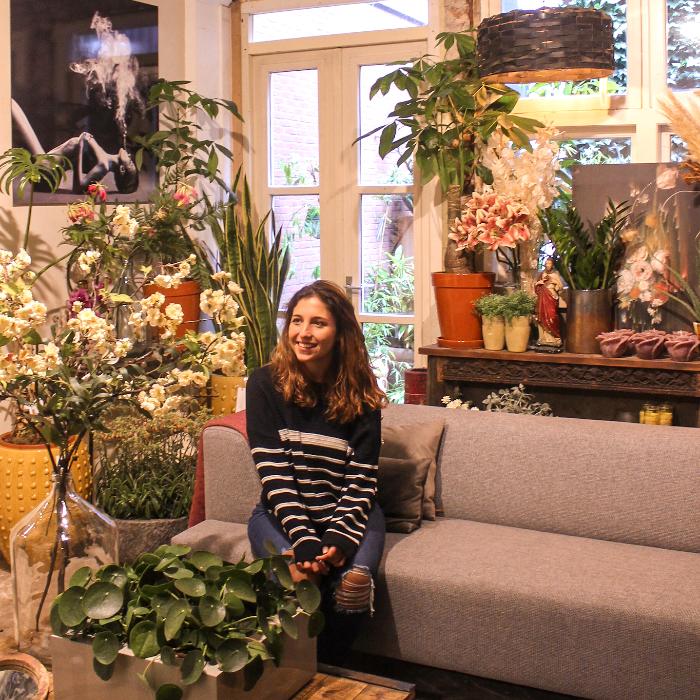 Get lost inside ByDennis' flower shop
I know that there are a lot of flower shops in the Netherlands, but personally I have to highlight this one. ByDennis – Flowers and Lifestyle – is not only a flower shop but an interior design oasis. It doesn't sell only flowers but a lot of unique items; the shop is a mix of flowers, plants, furniture, and house decorating elements (some of them are really quirky!). I was sad I couldn't meet its owner, Dennis, who is famous among the Haarlemmers for his flower bouquets and cheerful personality. He believes that ugly flowers don't exist – "that is flower discrimination" – and I couldn't agree more!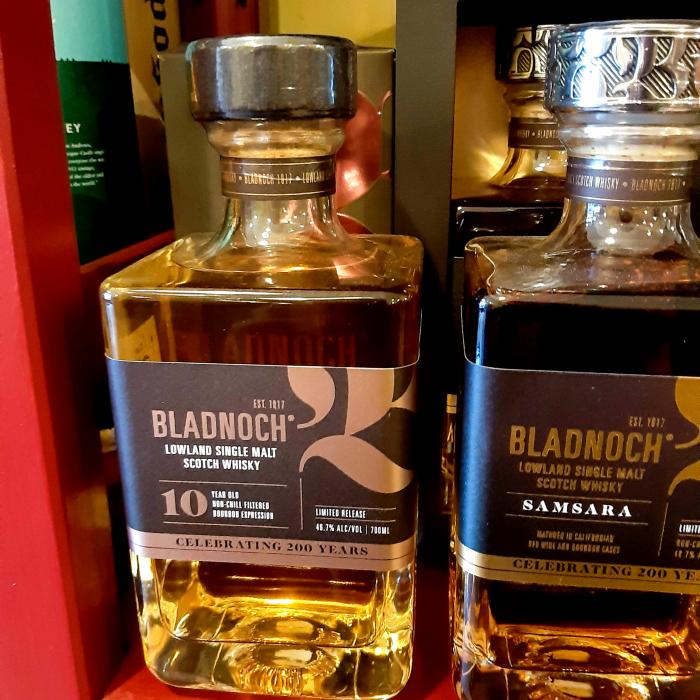 Vintage shops on Golden Streets
De Gierstraat, one of the Golden Streets, has over 50 charming, vintage and quirky shops and often you can find true gems inside it. During the game, I stumbled upon an old liquor shop ("Liquid Gold") that has over 750 whiskeys to choose from!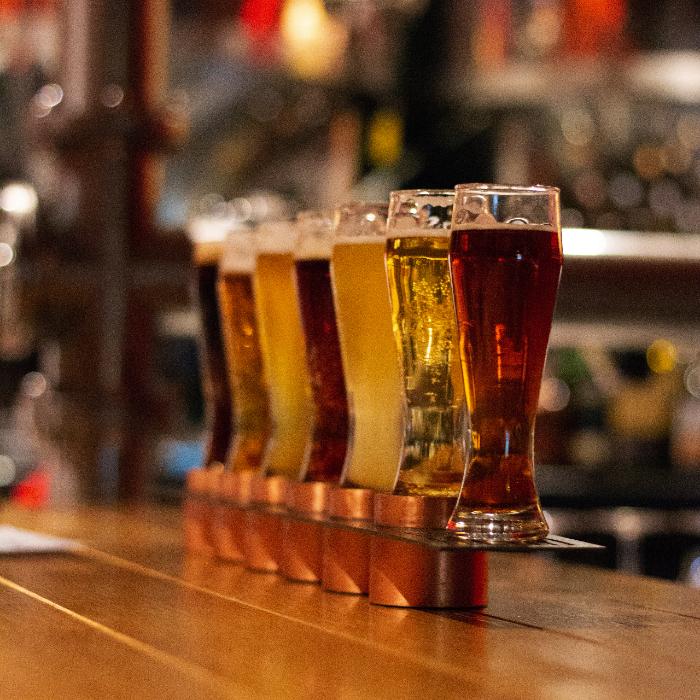 Beer tasting in an old church
Jopenkerk is a brewery that brews its own beer (Jopenbier) and it's located in a former church! You'll find it is a vibrant and colourful place nowadays.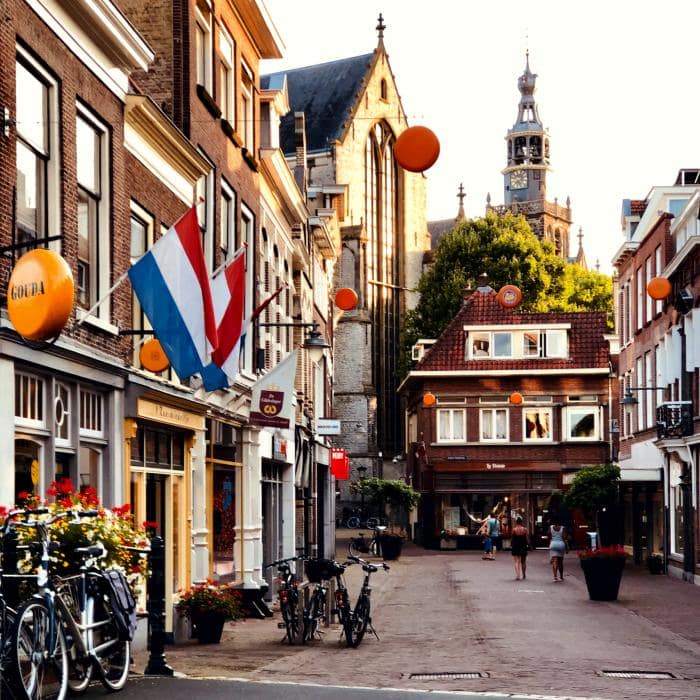 Cheese tasting in a shop from 1932!
There's not too much more to say about the old tiny cheese shop, 't Kaaswinkeltje . You can try all the different types of cheese you can imagine! Eet smakelijk, as they say in Dutch!

 
Ready for an adventure in Haarlem?