Don't hesitate to go off the beaten track in Lisbon. This city has a lot of secrets and unknown stories hidden around nearly every corner. Here are 11 secret spots that we want to share with you. For more, have a go at one of our Lisbon discovery games.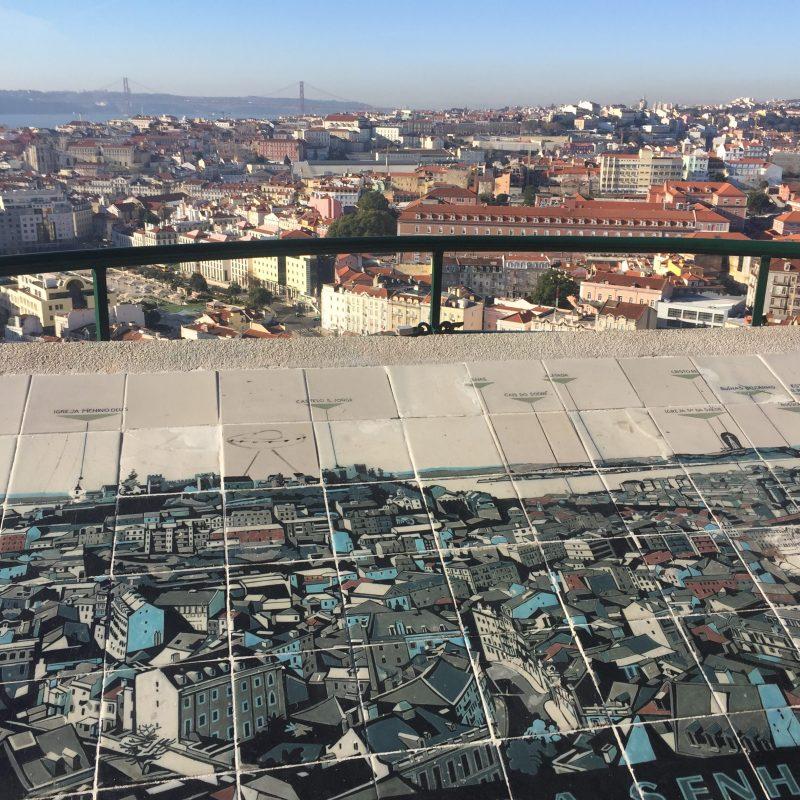 1. Miradouro Senhora do Monte
Miradouro Senhora do Monte is located on the highest hill of Lisbon, in the Graça neighbourhood. You can enjoy a spectacular view from there. Fun fact: as you may know Lisbon is said to be a city of 7 hills, but this one isn't counted in that number! 
Neighbourhood: Graça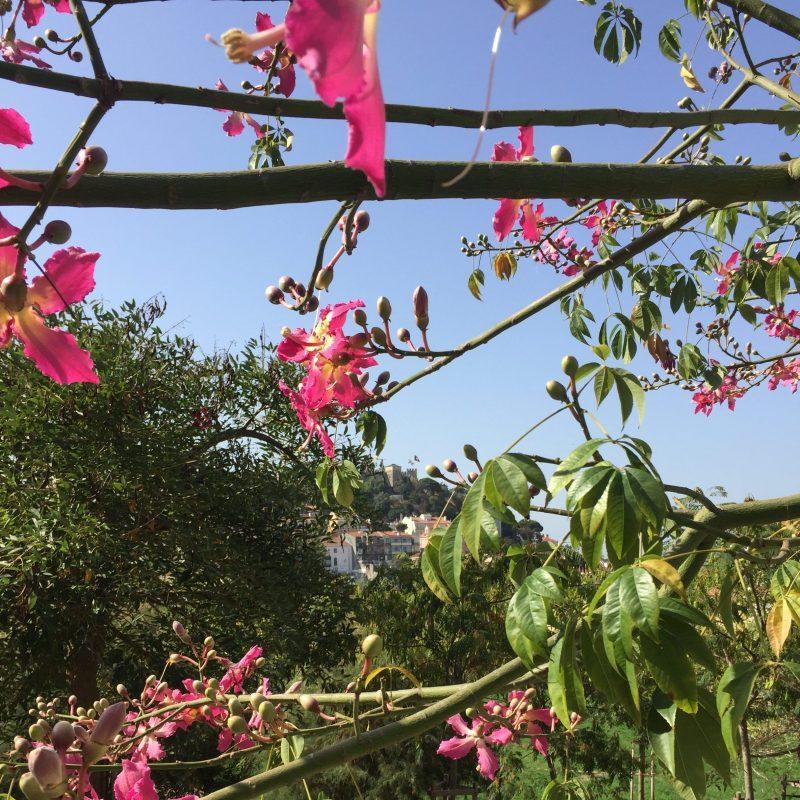 2. Jardim da Cerca da Graça
This park was closed to the public for centuries, but luckily it's now a huge green space where you can easily spend half a day relaxing and enjoying the views (of the castle as well as the bridge!). The park is also family friendly as it has a small playground and if you (or the kids!) get hungry or thirsty, the small kiosk serves small snacks and refreshing drinks. 
Neighbourhood: Graça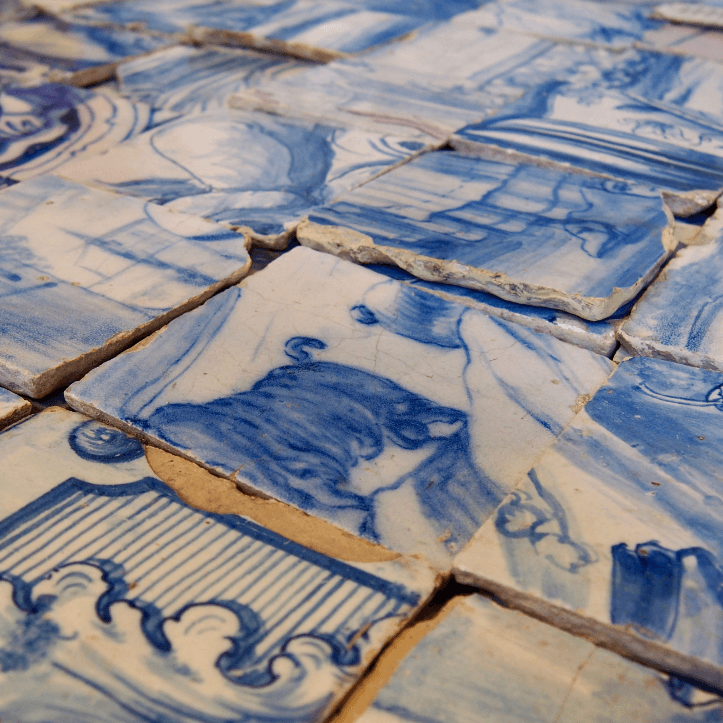 3. Old College of Young Orphans
Head to the Mouraria district for the next hidden gem! A once forgotten 'ghetto' in days long gone, this old town style neighbourhood is now packed with character and life, with its wonderfully multicultural population and medieval architecture. It's worth a visit to see the less-touristy and more authentic side of central Lisbon. Just a short walk from Martim Moniz square you'll see a police station, upon entering you'll find the old College of Young Orphans beautifully decorated with 18th-century tiles telling stories of different biblical scenes. It's a treat for the eyes and a staple artefact from Lisbon's history.
Neighbourhood: Mouraria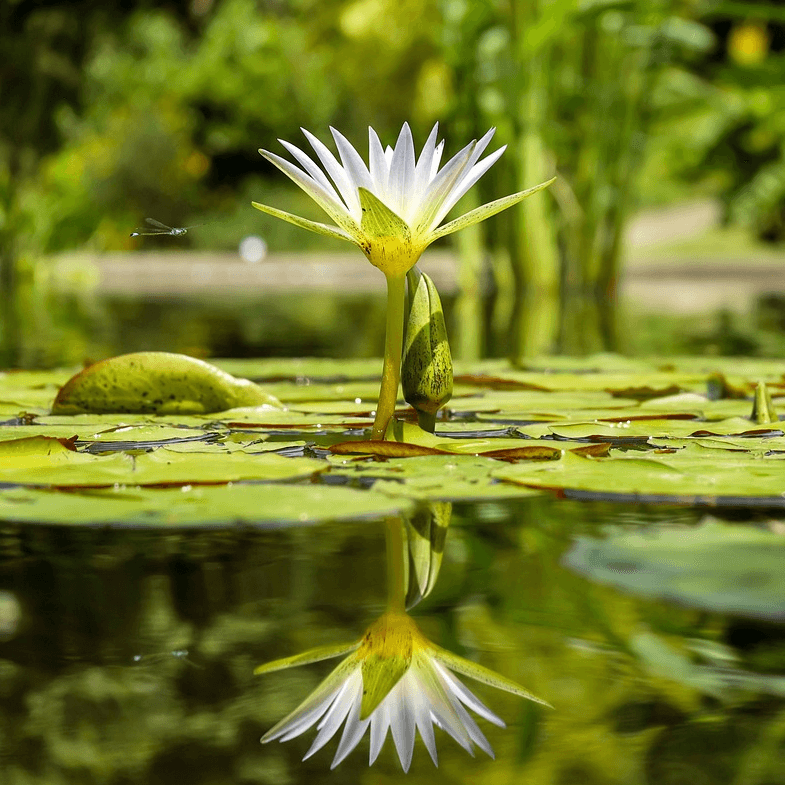 4. Jardim Botânico da Universidade de Lisboa
Need a dose of flora and fresh air on your city break? The gorgeous Jardim Botânico da Universidade de Lisboa is perfect for that. Originally designed for scientific purposes, Lisbon's botanical garden boasts an incredible diversity of plant life. In their huge display of palm trees from all over the world you can immerse yourself in the tropical vibes.
Neighbourhood: Príncipe Real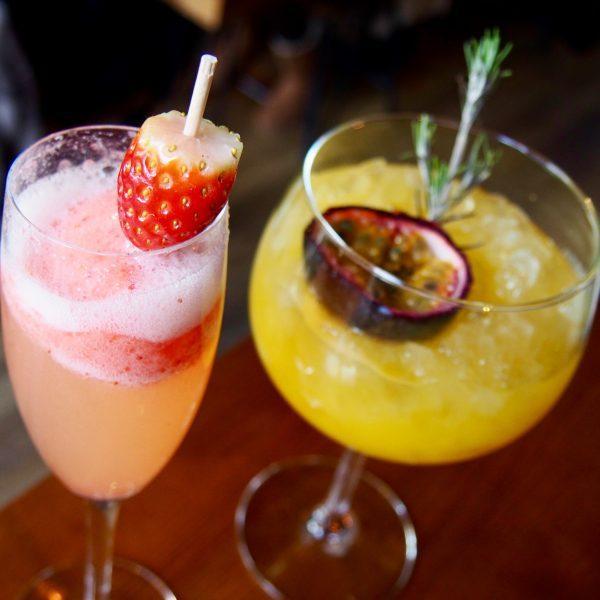 5. Embaixada
In the neighbourhood of Príncipe Real, you'll find Embaixada. The word 'embaixada' translates to 'embassy', but that's not what this is. Not even close. You'll enter a beautiful building inside of which you'll get to explore a collection of restaurants and independent Portuguese stores. This is actually a former palace, originally called Palacete Ribeiro da Cunha. On the first floor there's a space for arts and culture. Sounds interesting? Play our Príncipe Real game.
Neighbourhood: Príncipe Real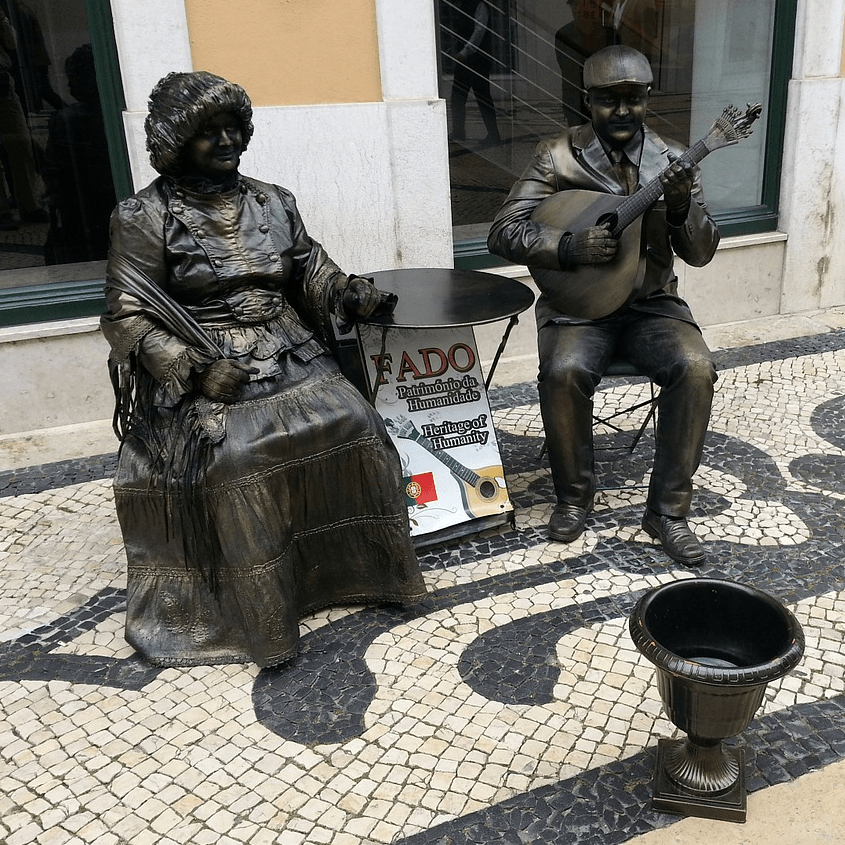 6. Tasca do Chico
There are actually two Tasca do Chicos in Lisbon, one in Alfama and another in Bairro Alto. Both of them are from the same owner and have the same concept. It's a must-see place if you are a fan of Fado (traditional, melancholic Portuguese music). Here you can have a dinner, or small bites and a good glass of wine, while listening some Fado. You can enjoy the performances on Mondays and Wednesdays starting at 21:00, we recommend arriving on time to ensure a place there. Play our games in Lisbon to find Tasca do Chico – and other great places for a drink and some live music.
Neighbourhood: Alfama & Bairro Alto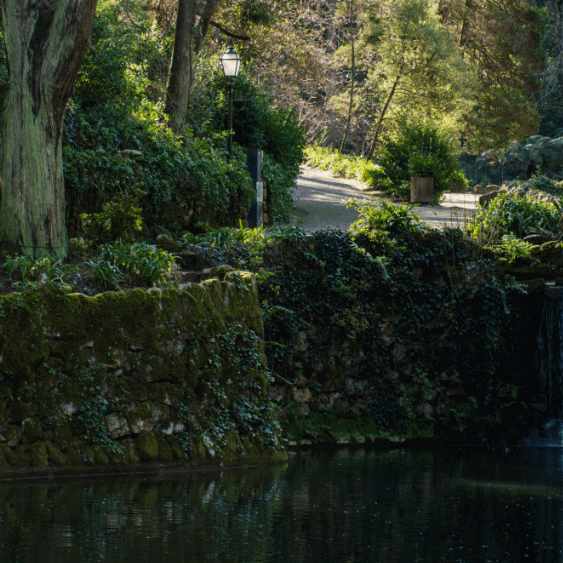 7. Basílica da Estrela & Jardim da Estrela
The marble Basílica da Estrela is well worth a visit. From its tower you can enjoy a nice view of Lisbon and Jardim da Estrela, a magical park found just opposite to the Basilica. Locals flock to the park on sunny days for peaceful walks and a drink from the kiosk. Every Sunday there is a small market – lovely for a leisurely browse or a relaxed stroll. 
Neighbourhood: Estrela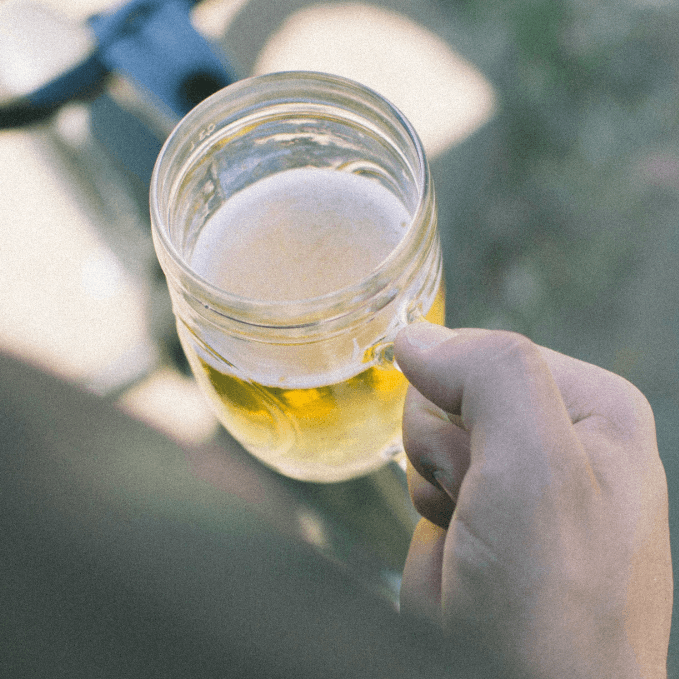 8. Dois Corvos Brewery
The craft beer hype has been quickly gaining popularity in Lisbon. The Dois Corvos Brewery is a real treat for craft ale enthusiasts. You'll see with your own eyes how the beer is brewed and you can taste all of the products that they have on offer. Head out to the up and coming, creative neighbourhood of Marvila to find this hidden gem.
Neighbourhood: Marvila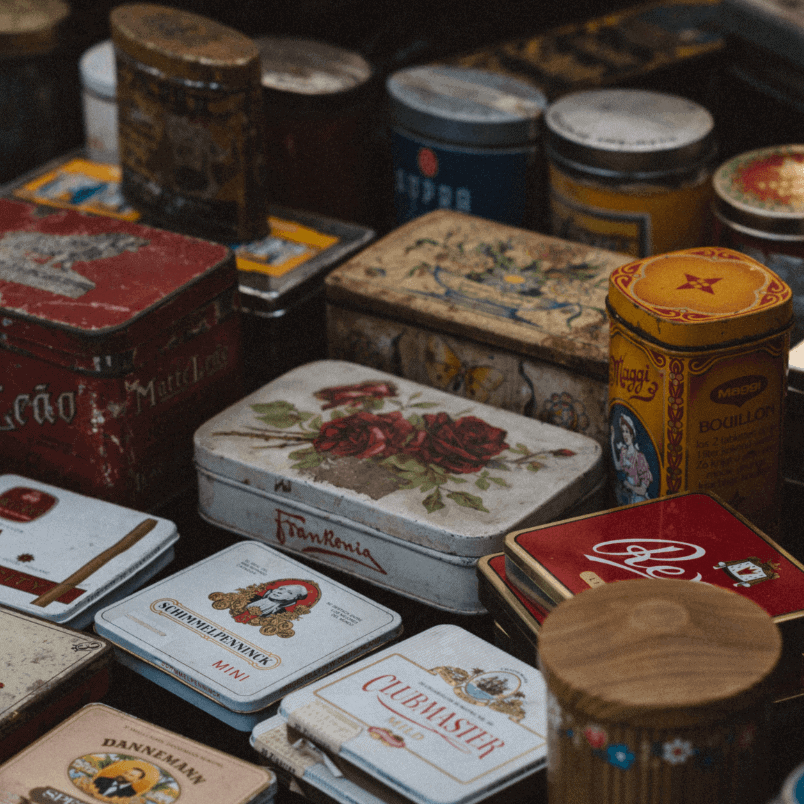 9. Anjos70
Anjos70 is an association run by local independent artists, housed in an industrial building next to Anjos metro station. They organise workshops, concerts, yoga & wellness classes, movie screenings..basically, you name it and they probably do it!. Visitors will find a small but trendy bar/cafe and digital workers are welcomed to use their space for free during the day. Tip: Check out their awesome flea market held on the first weekend of every month!
Neighbourhood: Anjos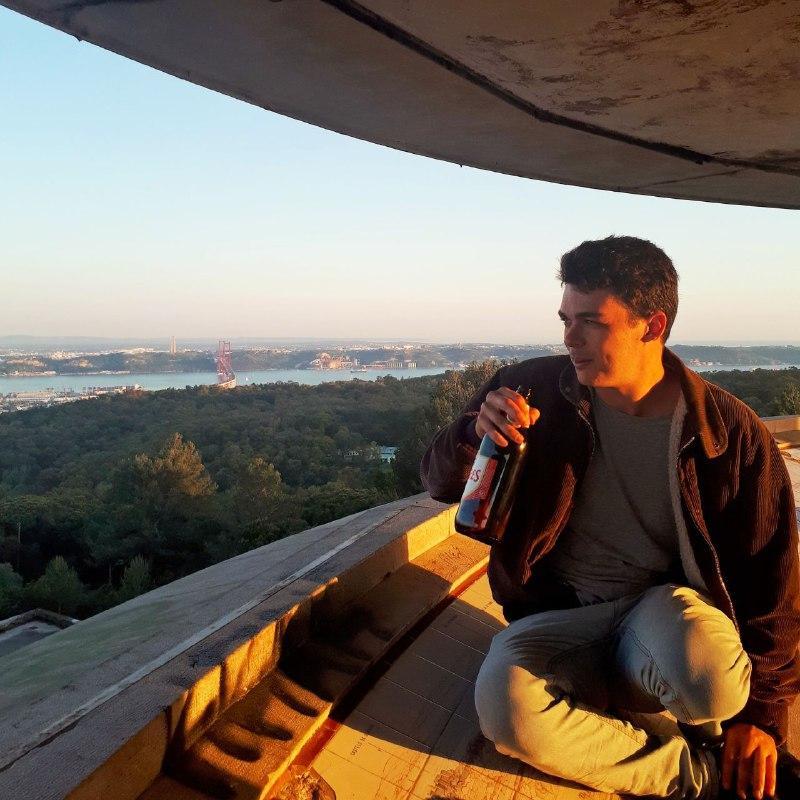 10. Miradouro Panorâmico de Monsanto
This secret viewing point has a 360-degree view! It is a building that is now covered in graffiti… though it once was a restaurant! In the late 1960's, due to bad investment decisions, the restaurant was shut down. The building was abandoned for many years before it reopened as a viewing point.
Neighbourhood: Monsanto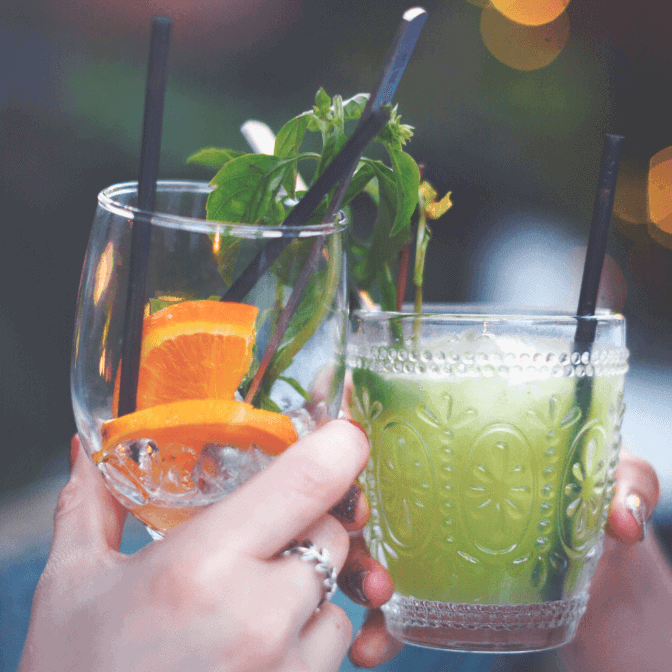 11. Pensão Amor
Pensão Amor is located on Pink Street, just a few minutes away from Time Out Market. It's an interesting bar to visit due to its history. This area used to be a 'Red Light District' and in the building of Pensão Amor, the ladies would come to entertain their customers. You can still see influences from the past here, the moody scarlet-coloured lighting combined with burlesque-style decor housing the low hum of the bar's diverse and intriguing crowd. Enjoy our new game in Bairro and Bica featuring fun figures and fabulous views (also available in Portuguese).
Neighbourhood: Cais do Sodre
See our discovery games in Lisbon
Unlock more hidden gems and local stories
Ready to unlock more hidden gems?